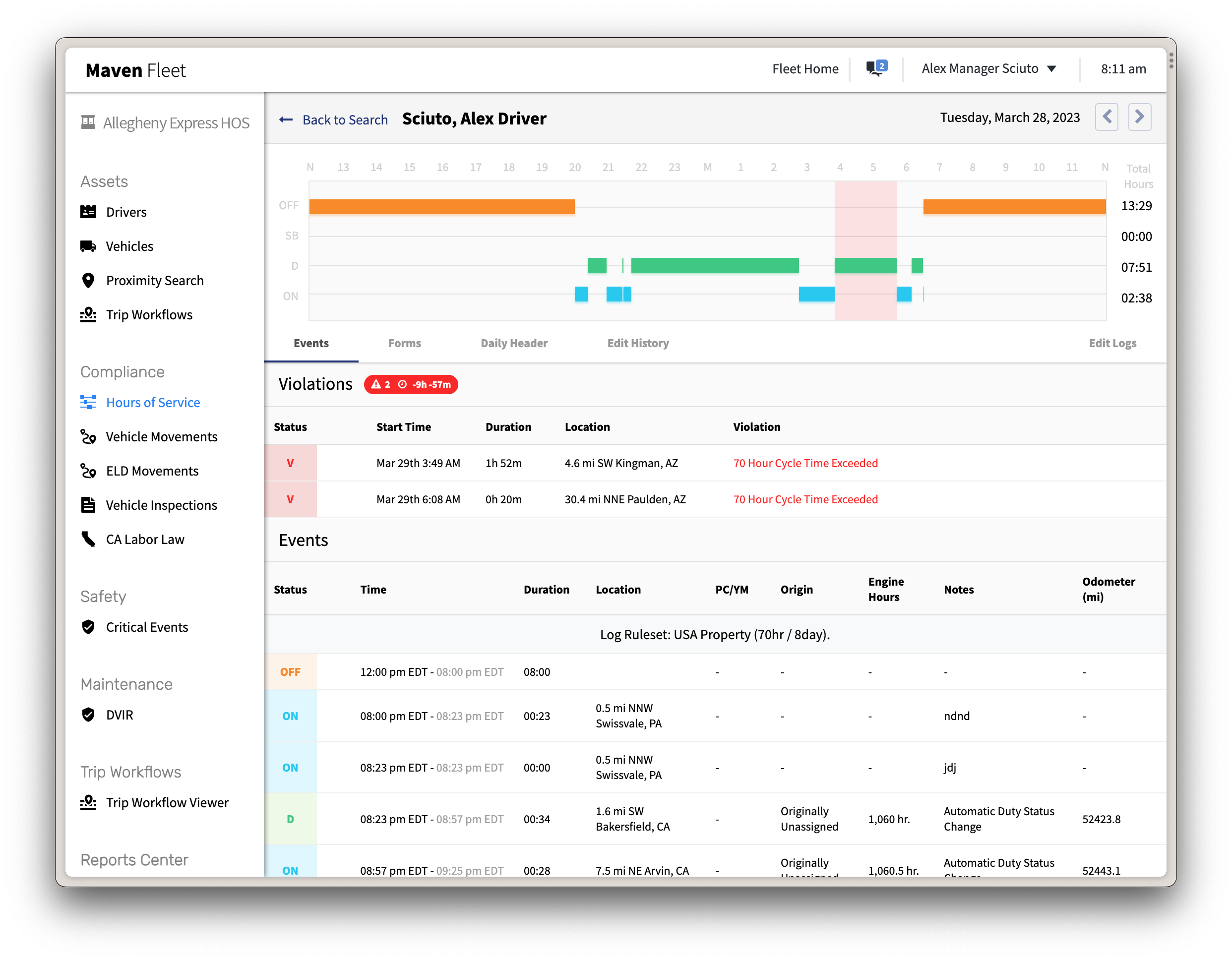 Please see the below overview for recent April 2023 feature releases and a sneak peek into upcoming improvements.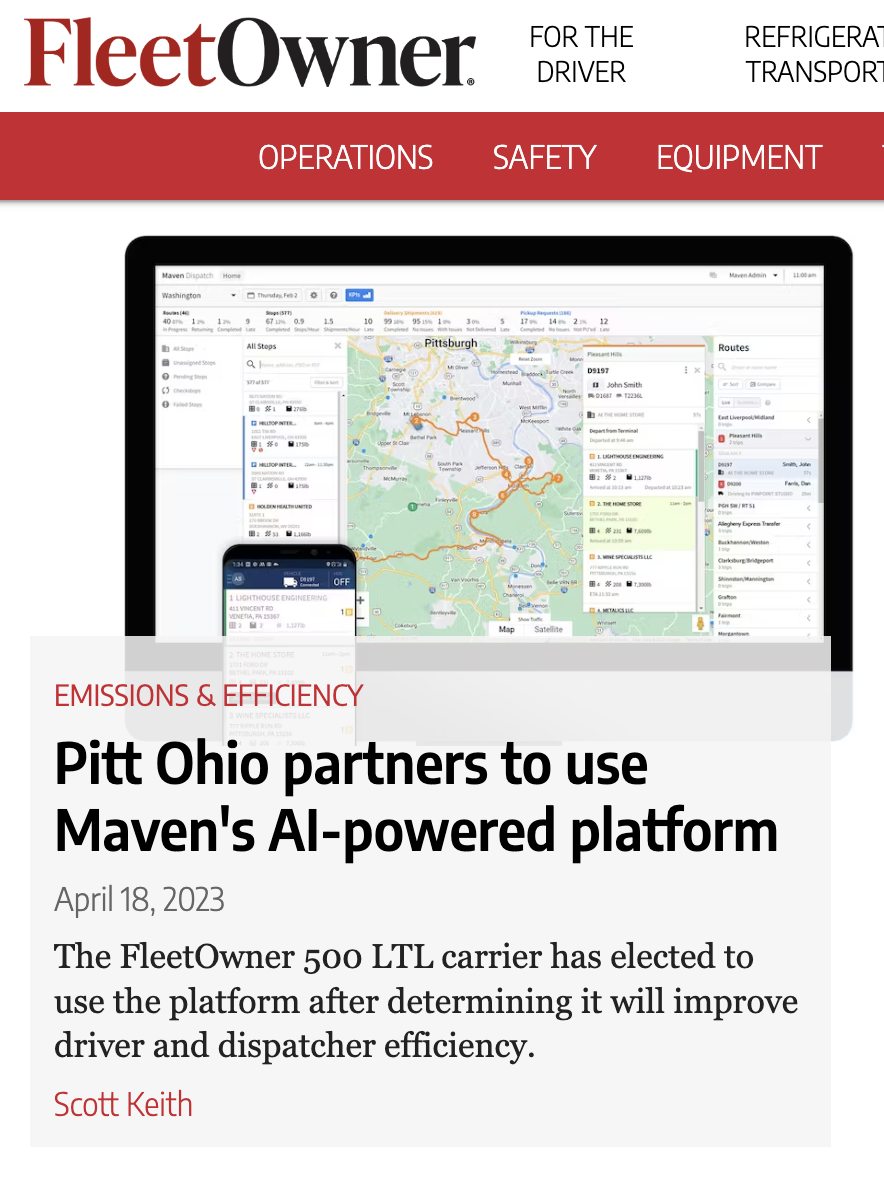 In April 2023, we announced that Maven's AI-enabled platform is successfully deploying at PITT OHIO, we participated in the Pennsylvania Motor Truck Association's Annual Conference while also gearing up for more events this spring, we stayed busy with other projects and deployments, and we released new features that help drivers, fleet managers, dispatchers, and planners run more optimal routes, while also saving time on other tasks through automation. And, we're hiring!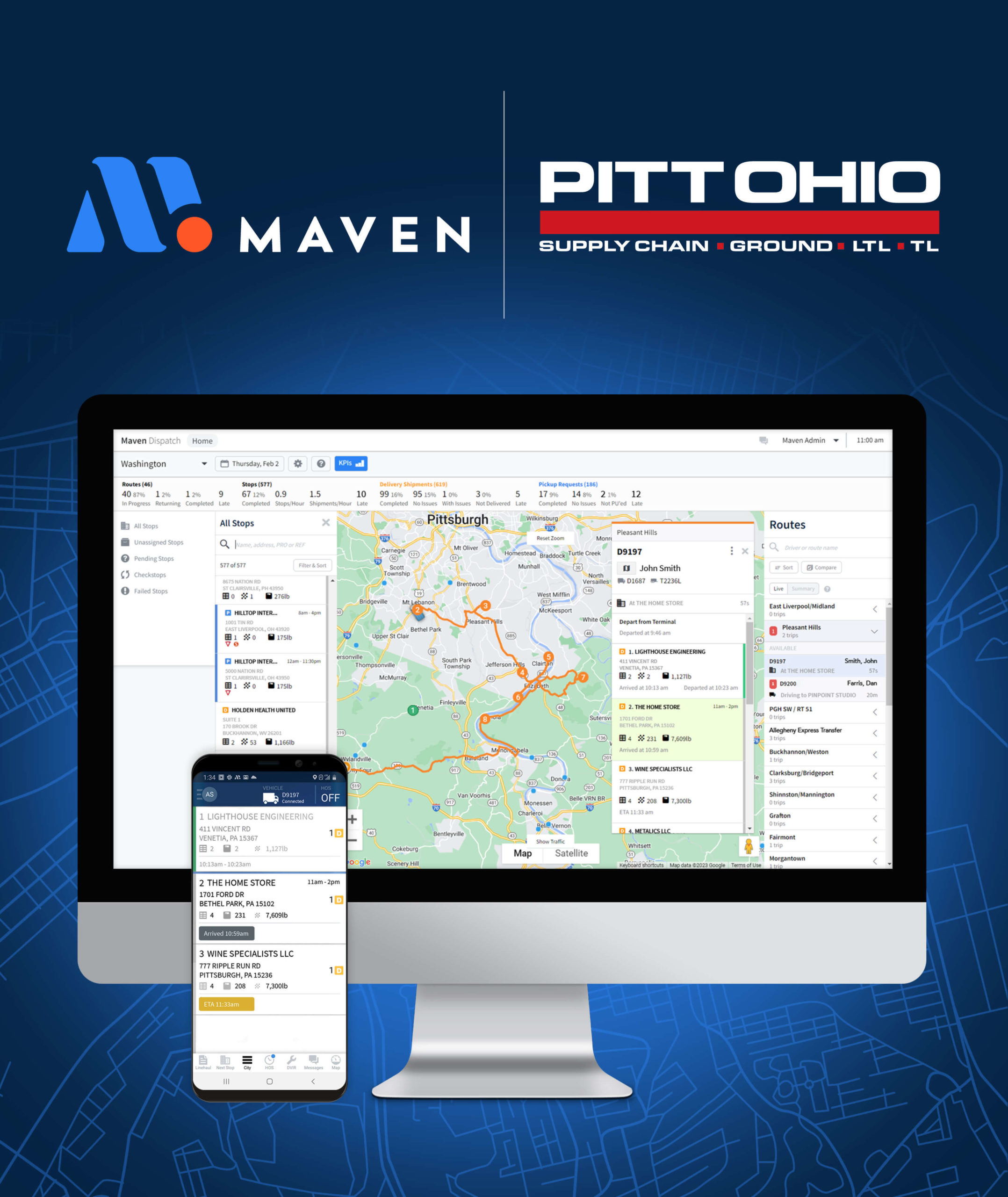 Maven, a leading provider of cloud-based operations software to the trucking industry, announced that PITT OHIO is deploying Maven's unified P&D dispatching, driver workflow, line haul, and ELD/telematics platform across PITT OHIO's LTL fleet of over 1,700 trucks and 25 service centers.