Maven Dispatch
INTUITIVE P&D DISPATCH PORTAL & DRIVER WORKFLOWS FOR REAL-TIME VISIBILITY & INCREASED PRODUCTIVITY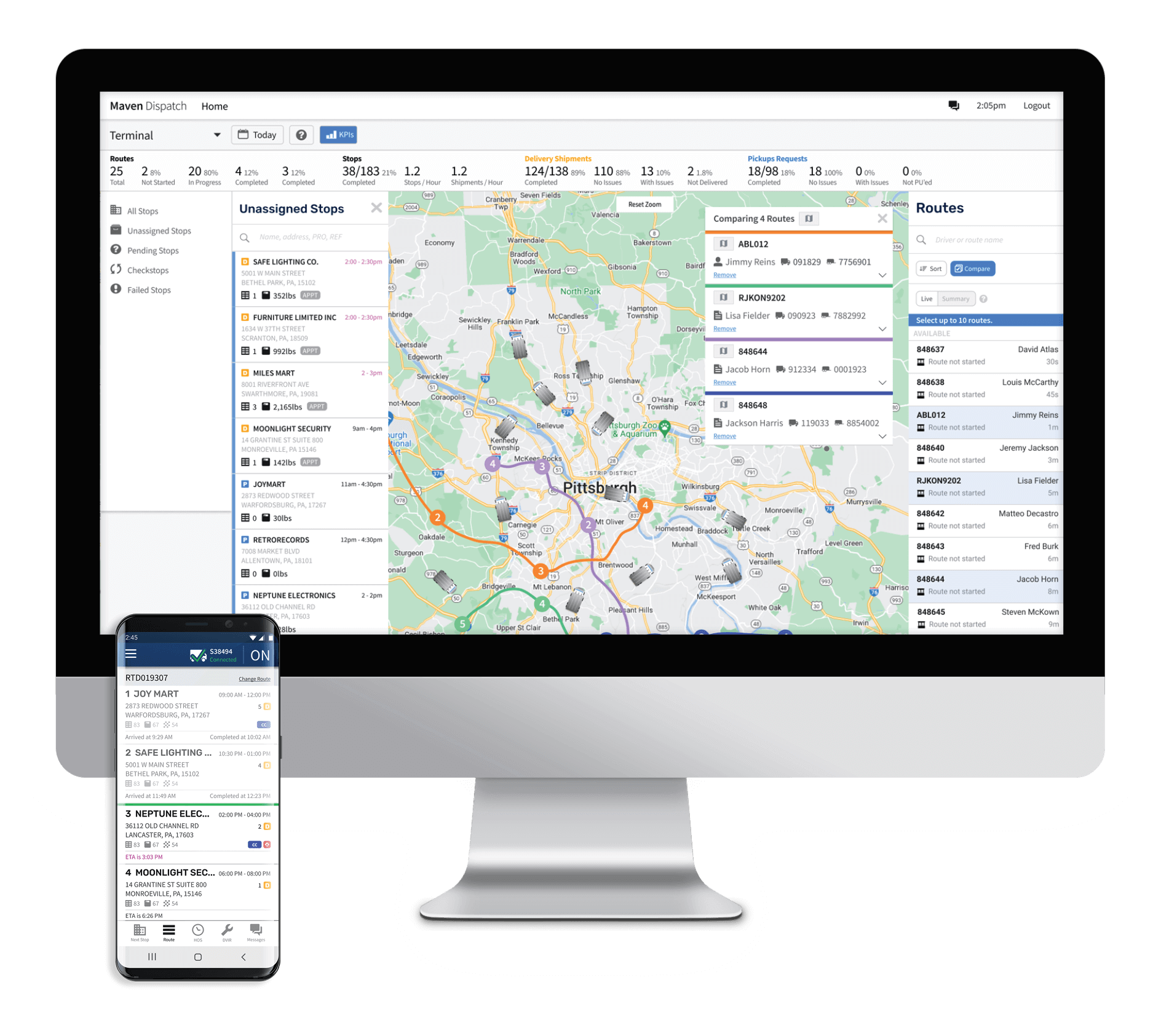 MAXIMIZE EFFICIENCY AND PROFITABILITY
WITH A BEST-IN-CLASS CLOUD-BASED PORTAL & MAP FOR DISPATCHERS
AND SIMPLIFIED WORKFLOW MOBILE APP FOR DRIVERS
P&D Dispatch Software
Maven Dispatch is a robust, cloud-based dispatching execution system that optimizes pickup and/or delivery operations at LTL, distribution, beverage, final mile, and private fleets.

Maven integrates with your fleet's existing order creation and billing system, such as your TMS, to enable the fast, seamless flow of data in real time and improve the dispatcher & driver experiences.

Dispatchers, planners, and managers can leverage Maven Dispatch's easy-to-use operations software portal to: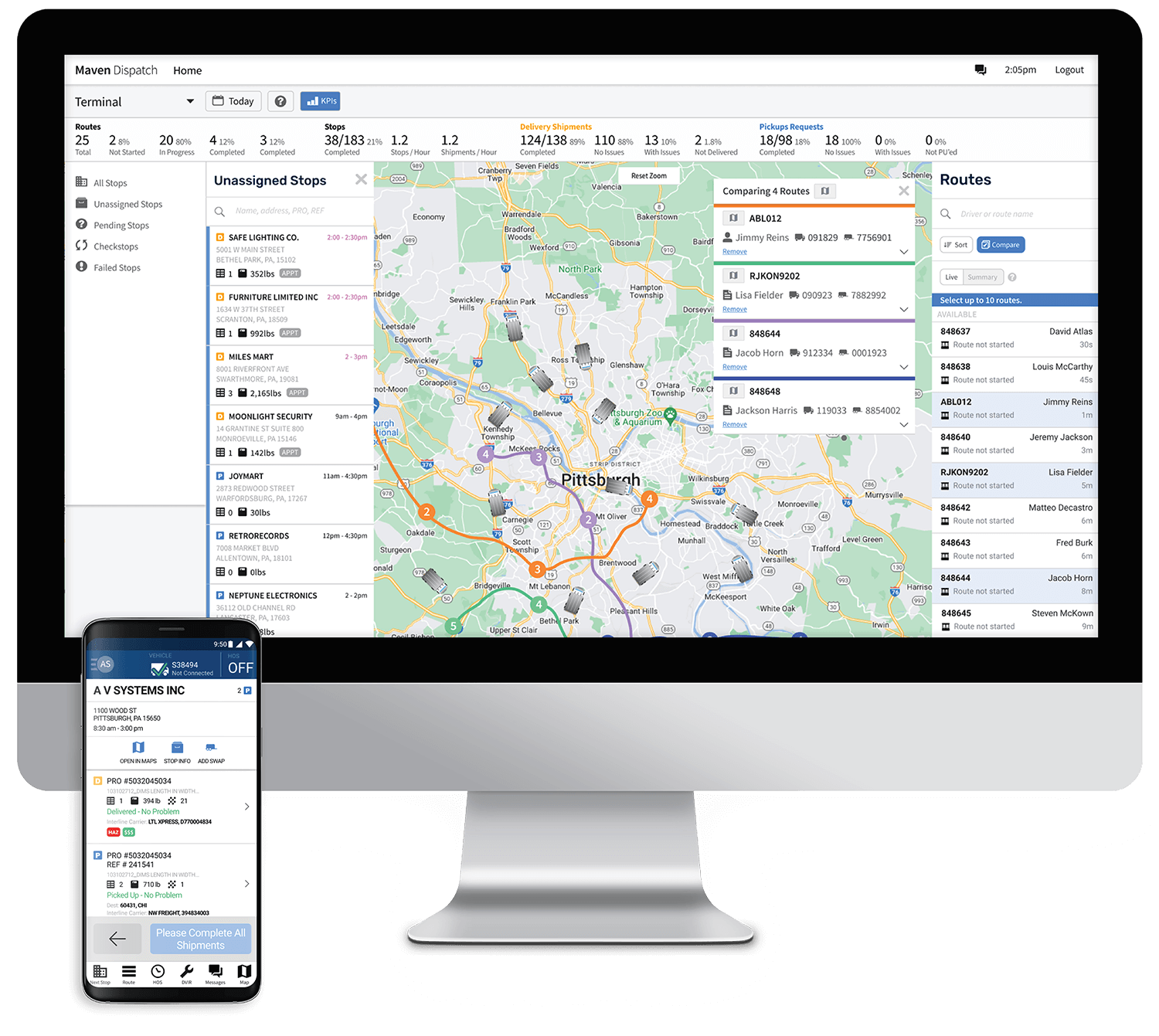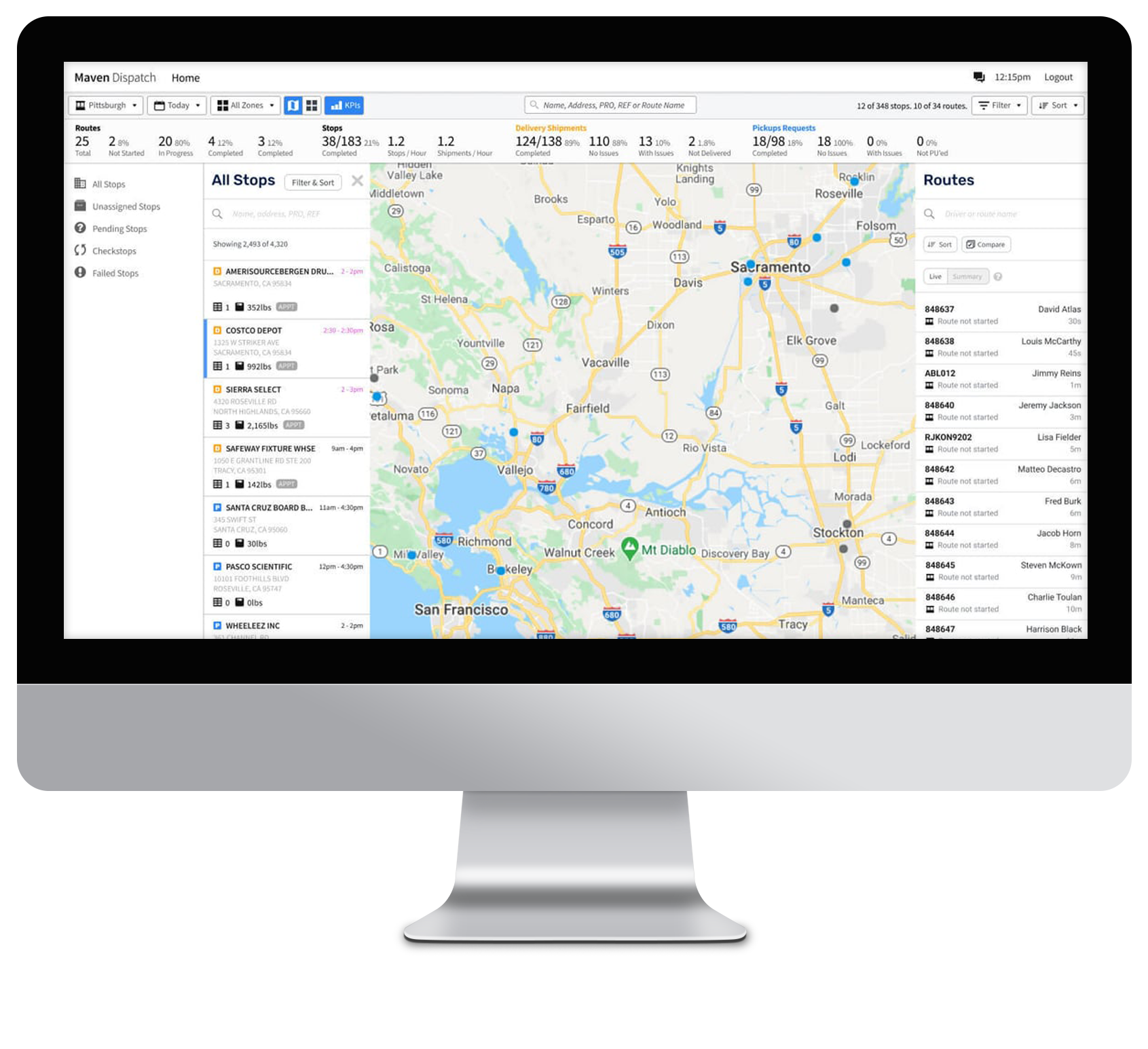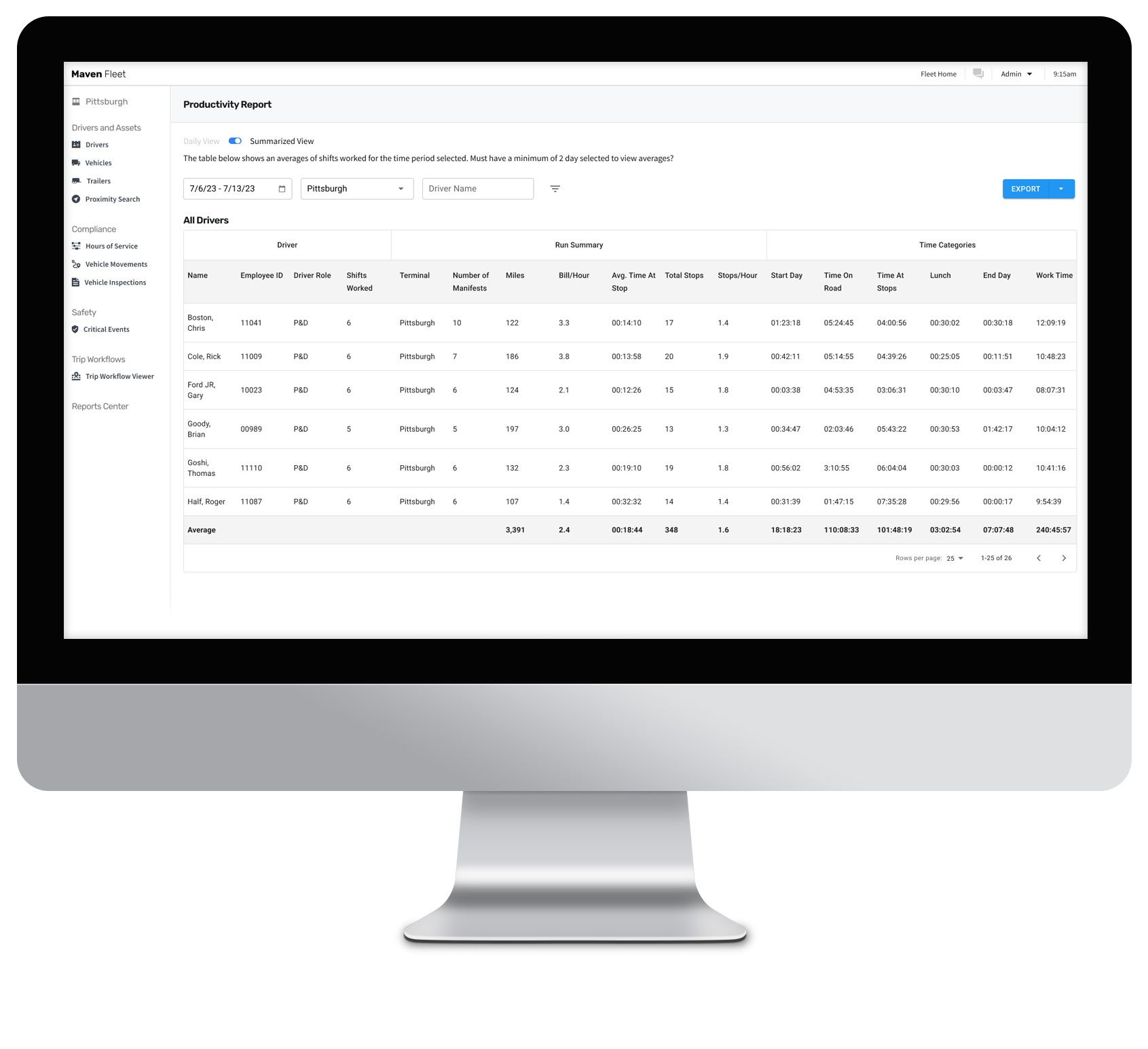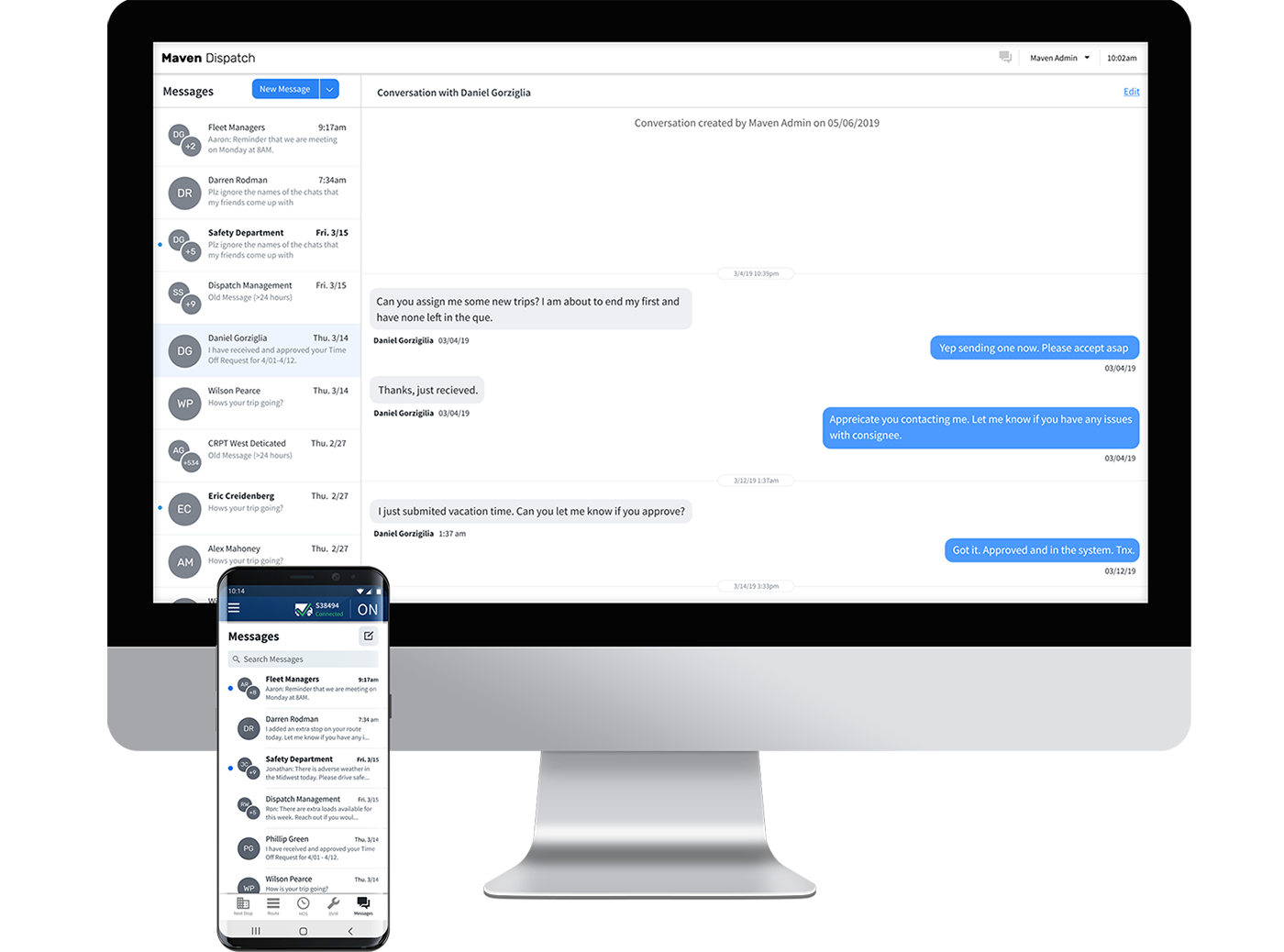 Compare, adjust, and dispatch routes in real time so that drivers can complete more on-time, successful pickups and deliveries with efficient routes using the accompanying P&D mobile app.

Improve service center and fleetwide performance, customer service metrics, and dispatcher productivity, job satisfaction, and results with an intuitive portal that integrates with your existing TMS and other systems.

Access real-time and historical KPI reporting on miles, shipments, hours, stops, routes, drivers, and assets to improve decision-making for increased productivity and profitability.

Leverage operations, driver management, and dispatching tools for enhanced visibility, workflows, communication, shipment and BOL management, and more.
Maven Dispatch Features & Benefits
Our solutions can be tailored to meet your fleet's unique needs.
Learn more about Maven Dispatch from our team of experts or schedule a demo.
Truck Dispatch Software
"We are experiencing a 50% savings in routing time at the start of each day. We have also begun to take our Freight Billing function into the local terminals at the end of each day due to the BOL scan capture function. We anticipate many more savings and process improvements as we incorporate more functionality — including full terminal optimization, a new parcel optimization tool, and a full linehaul package."
CASE STUDY:
GLS CANADA
At GLS Canada, planning technicians cut down route planning time by more than 50%, management decreased costs and reduced the number of manual processes and on-premise systems used by moving to Maven on the cloud, and the fleet improved route efficiency, driver productivity, and sustainability.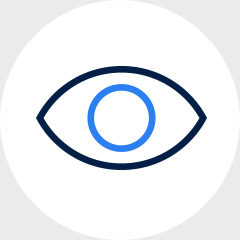 REAL-TIME
VISIBILITY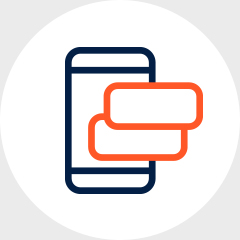 USER-FRIENDLY
INTERFACE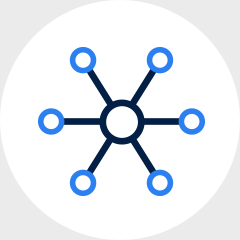 UNIFIED
PLATFORM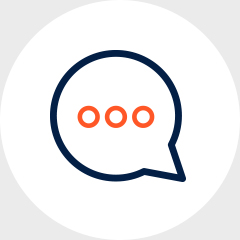 24/7 EXPERT
SERVICE
TRUSTED PARTNERS
We solve complex operational problems across multiple industries, including LTL, Private Fleet, Distribution, Beverage, Truckload, Final Mile/Parcel, Energy/Fuel, and Passenger Transportation. Maven's 24/7 customer support team is also always ready to help.