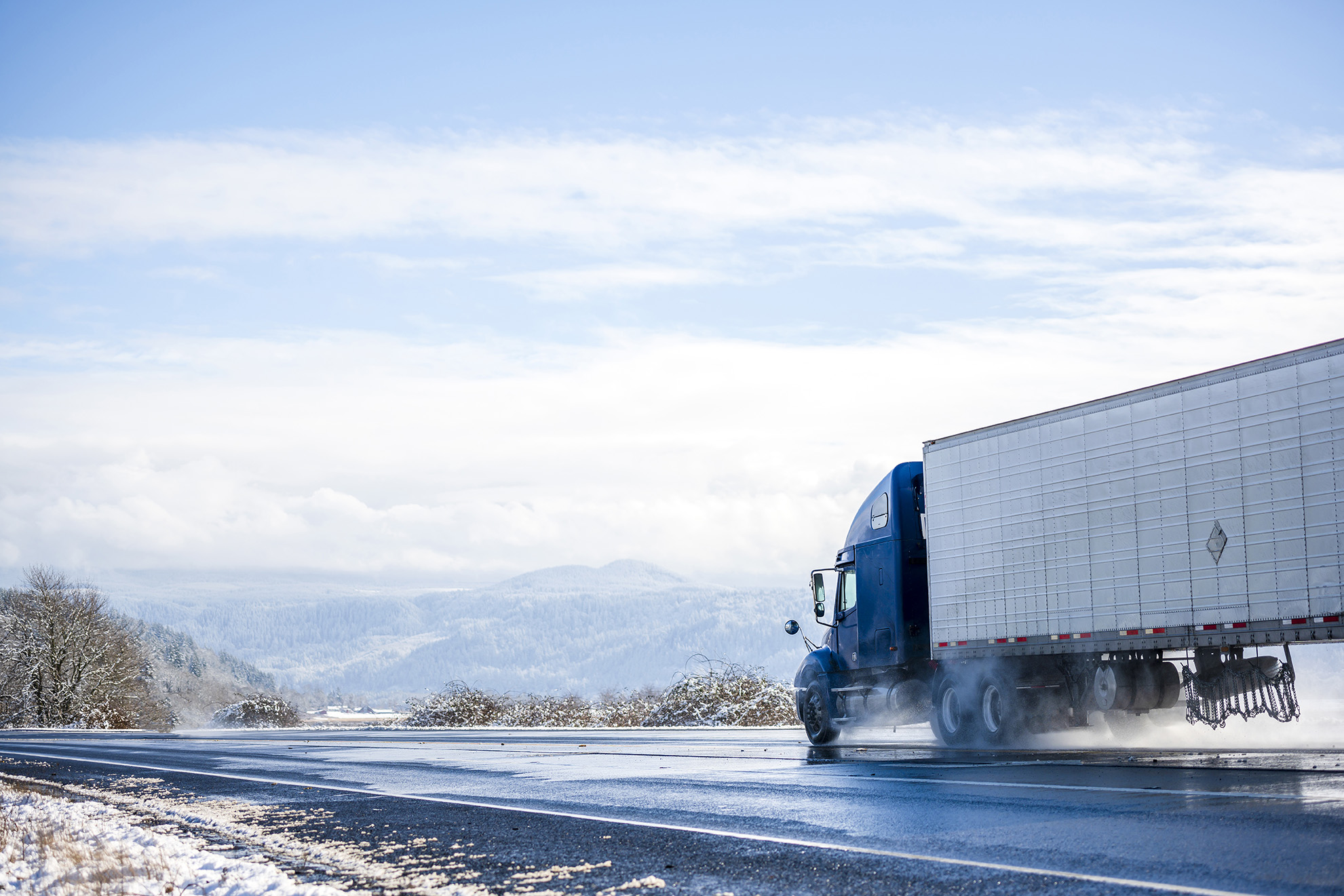 Will Santa and His Truck-Driving Elves Need Delivery Help This Holiday Season?
The following article first appeared in Total Retail on December 20, 2021.
---
A projected rise in e-commerce and retail demand for the 2021 holiday shopping season has put Santa's elves on notice. Spending on online shopping has hit more than $933 billion — up 17.9 percent year-over-year — and brick-and-mortar retail spending will reach nearly $5.15 trillion, a 6.3 percent increase according to the US Economic Forecast 2021.
While companies welcome this meteoric growth, it has challenged retailers — especially those that conduct the majority or all of their business online — to keep inventory in stock and meet delivery expectations to keep pace with their competitors.
Analysts say there's a good chance that issues within the supply chain and driver shortages will impact the holiday season. In a recent Morning Consult poll where more than half of the respondents indicated they had already begun their holiday shopping:
51 percent said items they wanted to purchase in-person were out of stock;
54 percent said an online item they wanted was out of stock; and
49 percent said items they had bought were back-ordered or experiencing delivery delays.
The supply chain crisis reflects a perfect storm of problems for this holiday season: a backlog of container ships waiting to dock and unload, a dearth of shipping containers, increased customer demand, and a shortage of truck drivers.
Supply Chain Issues? Bah Humbug.
The pandemic disrupted nearly every segment of the global supply chain. Continued warehouse and driver shortages, strong consumer demand, cargo ship traffic jams, and factory shutdowns have created all kinds of interference.
So where do trucking companies and fleets factor into this supply chain mix? Current driver shortages are bound to affect the holiday shopping season. The American Trucking Association (ATA) estimates the trucking industry is short about 80,000 drivers. By 2028, those vacancies could grow to 160,000 or more. A lack of sufficient truck drivers slows everything because at one point or another, trucks move all goods and products.
Among the challenges in transporting items from manufacturers and ports to warehouses and from warehouses to end buyers is having enough drivers to make those deliveries. "The driver shortage has been a persistent issue in our industry for many years," said ATA Chief Economist Bob Costello. With the average driver age of 48 and anticipated retirements in the next decade or two, the shortage could worsen. The greatest shortage lies in long-haul trucking, where drivers transport cargo across state lines and even across the country.
Better Tools Mean Happier Elves (and Drivers, Too)
There's no doubt planning ahead, ordering early and shopping local are strategies that could keep the glitter and magic in your holiday this year. Brands began preparing for an early surge, promoting holiday sales and ordering more products to bolster their inventories.
However, fleet and trucking companies deserve something better than coal in their stockings, too — like efficiency-boosting fleet management platforms. This technology will allow them to better meet demand surges this holiday season, handle any unexpected supply chain and shipping challenges that arise, and improve service levels with their customers and consumers. The right platform, coupled with a unified driver app, helps drivers and other trucking company employees, such as dispatchers and managers, work smarter, not harder.
Cloud-based fleet management platforms with mobile apps for drivers offer the following benefits:
Help drivers manage their daily workloads with workflows and schedules from stop to stop.
Improve driver safety and performance through training and fleet safety initiatives.
Improve service and reputation by providing more accurate (and fast) updates to customers in real time about driver locations and statuses.
Facilitate communication among drivers, dispatchers and safety managers through messaging features in the cloud.
Digitize and expedite historically paper-driven processes, like BOLS, with online document imaging tools.
Help fleets manage and process more shipments per day and boost employee productivity.
Plan optimal routes and offer quick route adjustments based on traffic, weather and other data.
Centralize information in one location so dispatchers and managers can easily track vehicle locations, identify driving behaviors, monitor fuel management and more.
All-in-one fleet management platforms won't solve the supply chain issues and driver shortage woes overnight. However, as demand remains steadfast this holiday season, fleet and trucking companies — along with other key players in the supply chain — will continue to do all they can to ensure everyone's holidays are merry and bright.