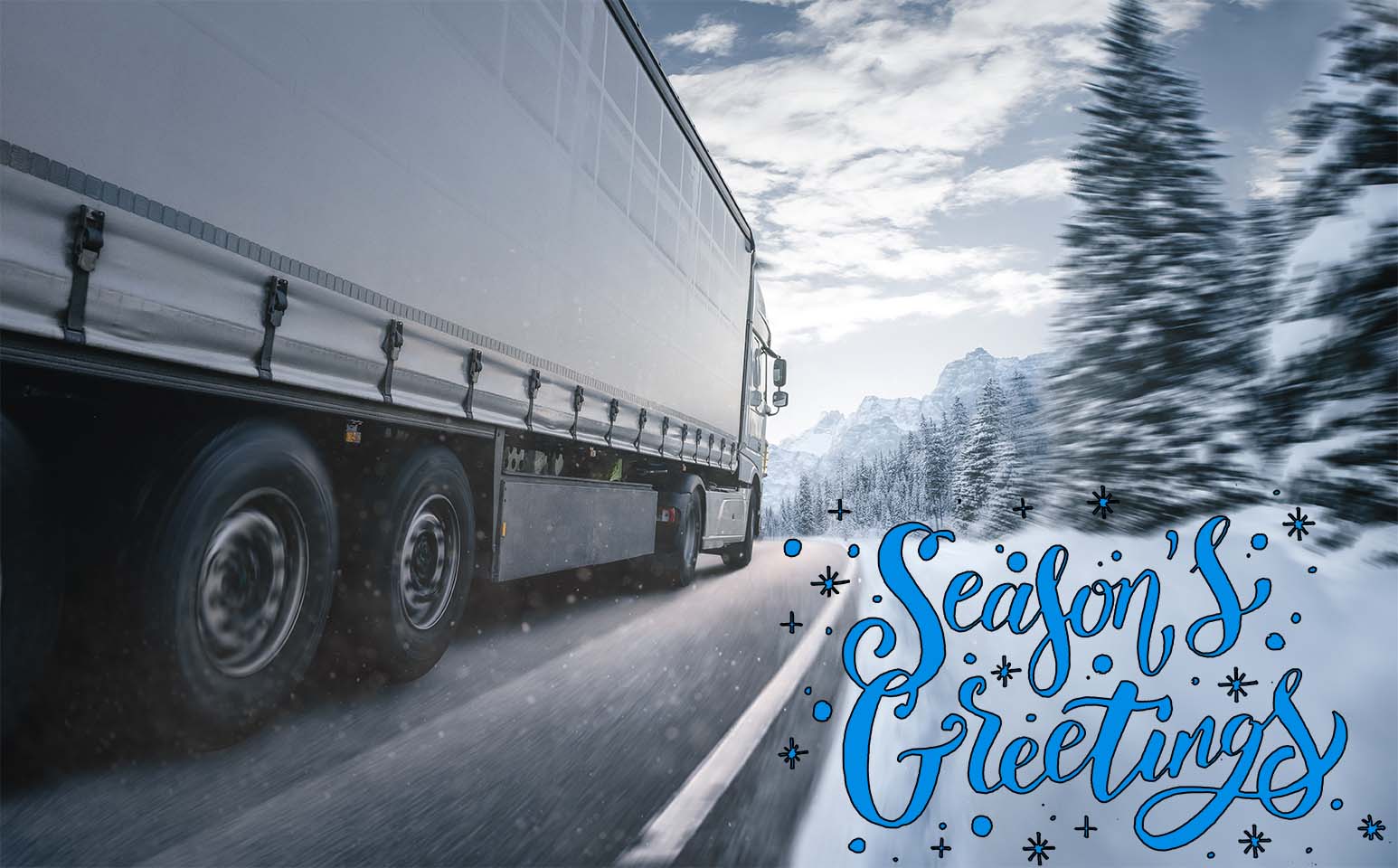 December 2021 Company News
It's starting to feel a lot like 2022 and Maven has exciting things planned for the new year. This month has been filled with charting the course ahead in terms of our mission critical software and the impact we continue to have on the trucking industry. As result, we've already scheduled to attend several industry events and are hiring key personnel.
Read on to learn more about our recent news and events.
Feel free to contact us if you have any questions or feedback.
Upcoming Trucking Industry Events
Maven is looking forward to a busy 2022 as industry events start to return to a normal cadence.
We will be participating in CES 2022 by the Consumer Technology Association from January 5th-8th, the California Trucking Association Annual Membership Conference from January 19th-22nd, and The Traffic Club of Philadelphia's 113th Annual Dinner on January 27, 2022.
Maven will also be a Gold Level sponsor for the SMC3 Jump Start 22 Conference January 24-26, 2022 in Atlanta, GA, where we look forward to working more closely with leading LTL fleets.
Additionally, we will be hosting a webinar on Thursday, February 10th at 11 a.m. ET about In-Cab Mobility & Technology with the Iowa Motor Truck Association. A link to register will be available on our website in January.
In Spring 2022, Maven will be a key sponsor and featured exhibitor at the Truckload Carriers Association (TCA) Truckload 2022 on March 19-22 in Las Vegas, NV, and we will be exhibiting at the National Private Truck Council (NPTC) 2022 Annual Education Management Conference and Exhibition on April 10-12, 2022 in Cincinnati, OH.
Upcoming events can be found on our Events page. We look forward to participating in additional shows throughout 2022.
Maven in the News: December 2021
Maven CEO, Avi Geller, explains the impact the holiday season and supply chain issues have on the trucking industry in Total Retail.
Maven CEO, Avi Geller, appeared on the Talk CDL Trucking Podcast to discuss "What the Future Holds for Truck Drivers."
Maven COO, Rachel Firestone, appeared on FreightWaves TV's "What the Truck?!" episode "Driver Retention: The Coal in Trucking's Stocking" to discuss the driver shortage and the challenges of driver retention.
DC Velocity, Industry Today, Supply Chain Quarterly, AiThority, and Newsbreak share that Maven has expanded its leadership team with the appoints of a new CFO and Sr. VP of Sales.
Maven Careers and Team Growth
Maven is growing and currently hiring for several key positions including Product Designers, Customer Support Representatives, and Engineers. Anyone interested in a role is encouraged to visit our Careers page.