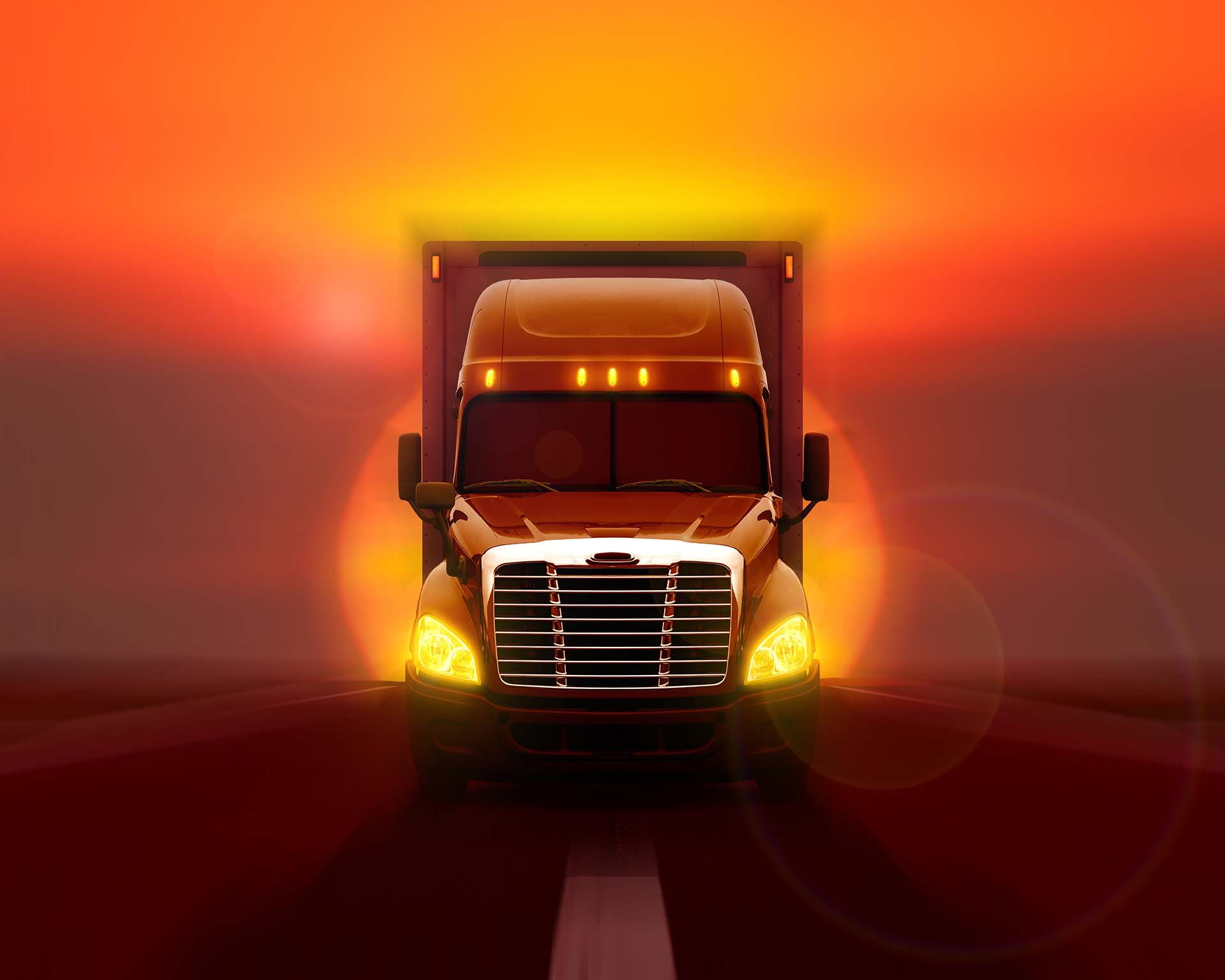 Stay ELD Compliant During the 3G Sunset & Modernize Your Fleet Operations
The new year brings substantial changes for the trucking industry and ELD users as mobile carriers shut down their 3G networks to embrace more advanced cellular services, such as 4G and 5G. But there is some confusion regarding what a 3G sunset means for fleets.
What is the 3G sunset?
With fourth generation (4G) wireless technology easily accessible and 5G functionality within sight, cellular providers (such as AT&T, Verizon, and T-Mobile) have decided to turn off their 3G systems, considering them outdated and not worth the cost of maintenance. Additionally, due to technological advancements, 4G and 5G networks are faster than 3G. Commonly referred to as "the 3G sunset" or "3G retirement," when these 3G systems shut down, devices reliant on the 3G technology will no longer work. This means that ELD compliance should be a concern for fleets.
What does the 3G sunset mean for trucking companies?
The 3G sunset means that devices using 3G on cellular networks will become useless once the 3G sunset occurs. This scenario is particularly true for compliant ELDs, calling into question whether fleets will be able to meet the minimum requirements established by the FMCSA'S mandated ELD Technical Specifications rule once the switch on 3G is flipped. When the shutdown occurs, ELDs on the 3G network will no longer be able to:
Retrieve real-time vehicle and driver data.
Record hours of service (HOS) data.
Track vehicle location or routes.
Remain in compliance with federal regulations.
When is this happening?
Each mobile carrier has publicly released its own timeline for retiring its networks and 3G sunset. The following shutoff dates are from the Federal Motor Carrier Safety Administration:
AT&T 3G: February 22, 2022
Sprint 3G (T-Mobile): March 31, 2022
Sprint LTE (T-Mobile): June 30, 2022
T-Mobile 3G: July 1, 2022
Verizon 3G: December 31, 2022
The FMCSA also cautions that many other carriers, such as Cricket, Boost, Straight Talk, and several Lifeline mobile service providers are still utilizing the 3G AT&T, Verizon, and T-Mobile networks. They urge fleets to investigate their mobile carriers thoroughly so that they may continue to meet ELD compliance requirements.
What can you do to prepare?
Fleets must find out whether their ELD relies on a 3G network sooner rather than later, as the process to upgrade software, replace devices, or switch to a new ELD and telematics solution takes time. It's essential to take inventory of any 3G-reliant mobile devices currently in use. Evaluate your mobile device provider to determine whether they offer upgrades at a discounted rate. Determine how long the hardware transition will take and map out a transition plan.
Because you are already assessing your mobile device provider and cellular carrier, it's also the best time to re-evaluate the effectiveness of your telematics software and find the right partner for your fleet that utilizes a 4G or 5G network. There are tons of new and existing telematics providers on the market, so it's important to choose the one that is best for your business. Due to the digital transformation that's taken place in trucking over the past few years, certain telematics providers have advanced significantly, and new technologies now allow for additional operational capabilities and efficiency gains. Not every telematics provider has moved forward in the same manner, however. So how do you select the right ELD and fleet management software provider?
How to evaluate your telematics provider
To determine what your fleet needs to operate efficiently and who to consider as a new provider, talk to your drivers, fleet managers, and other users. Ask these essential questions about your current ELD/telematics provider:
Do they still utilize 3G for your drivers' mobile ELD devices, rather than 4G or 5G?
Due to the driver shortage, drivers should be your greatest asset. What do your drivers think of your current ELD? Do they find it to be easy to use?
Are there any pain points with your current provider?
Are you generally satisfied with the features and capabilities of the software and hardware provided, including the mobile devices?
Are you happy with the level of support that you receive?
Have your customer service levels or other KPIs improved?
Does your software provider help you plan for the future of your fleet operations?
In addition to an ELD, does your telematics provider offer a modern, robust cloud-based solution?
Do they provide real-time data visibility and a flexible fleet management platform for managers?
Do you feel that your current provider is simply allowing you to remain ELD compliant? Or are they also providing operational efficiency, cost-saving, or profitability gains?
What are the next steps?
Inventory current 3G-enabled mobile devices and services.
Establish a plan for upgrading or changing mobile device providers.
Determine whether your telematics software can run on a 4G or 5G network.
Upgrade or opt for a new telematics software provider that will improve the satisfaction levels of your drivers and help your fleet operate more efficiently.
Create a timeline with your telematics provider for deploying any new or upgraded mobile devices and software solutions.
About Maven's Solutions
Maven's ELD and fleet management platform is already on a compliant, advanced 4G cellular service. Fleets have the option of providing their own mobile devices, or Maven can provide new Samsung tablets or phones that utilize Verizon's 4G Wireless network.
Leading trucking fleets, including CRST, already leverage Maven's cloud-based platform and mobile application to optimize their operations. Drivers love Maven's ELD and Workflow solutions due to their ease-of-use and the productivity gains afforded by the software, including intuitive HOS and log editing features, large buttons, visual and audio alerts, color coding, integrated fuel stops, step-by-step workflow guides, online document imaging, in-app messaging, and turn-by-turn navigation.
Managers, planners, and dispatchers also benefit from Maven's fleet management platform, which allows them to efficiently manage HOS, drivers, routes, trips, assets, reporting and more, all in real time. Customers value Maven's 24/7 support and service, and 250 fleets trust Maven's all-in-one software suite and partnership approach to technology to increase operational efficiency, lower their operating ratio, and improve driver satisfaction, safety, and retention.
Choose a more forward-thinking ELD and fleet management provider that works for you on the 3G sunset deadline.
Contact sales@mavenmachines.com to learn more about how to modernize your fleet operations.