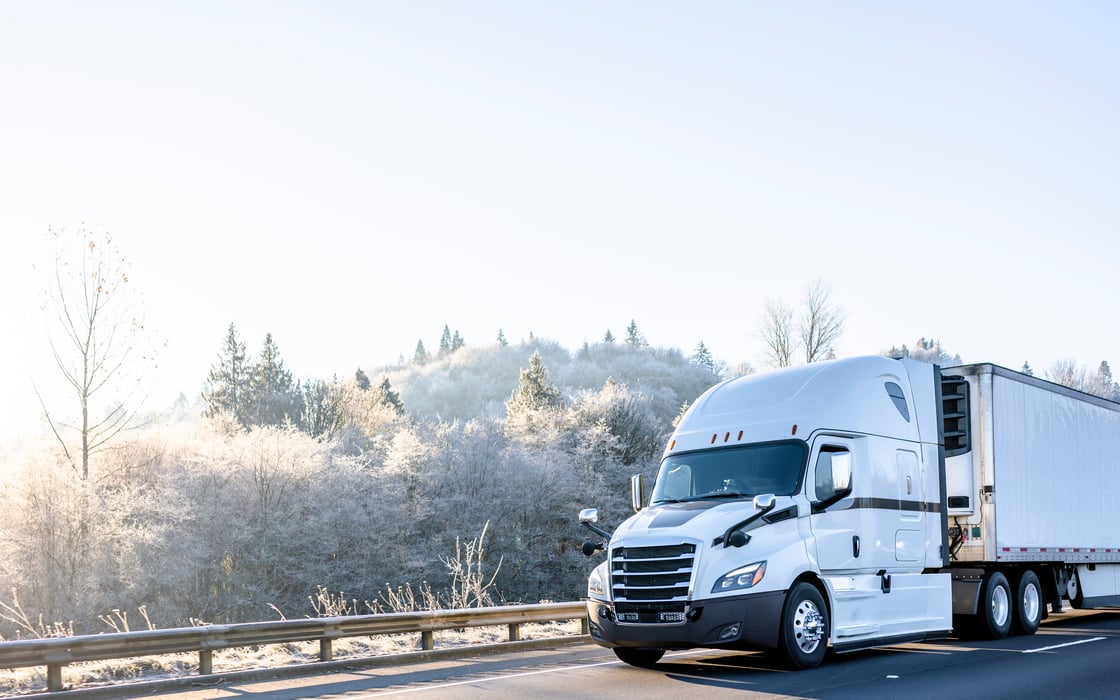 November 2022: Maven Product, Company, and Industry News
We hope that you had a restful Thanksgiving break! At Maven, we're thankful for our incredible team, and for the ongoing partnerships with our industry-leading customers, shareholders, and integration partners, among many other things.
The holiday season is always jam-packed for the trucking industry, and this year is no different for us as we continue to supply the LTL and Truckload industries with our efficiency-enhancing operations and driver management platform. Given the current economic uncertainty in the world, we are also increasingly focused on how our products can help your fleet cut costs to increase profitability.
Here's a sampling of recent initiatives and what lies ahead at Maven, plus a recap of new product updates, including an improvement to IFTA reporting.
SMC3 Jump Start 2023: Main Stage LTL Panel Discussion
We are looking forward to the LTL-focused SMC3 Jump Start 2023 Conference from January 23rd to 25th in Atlanta, Georgia. Please save the date!
In addition to serving as a Platinum Sponsor at the event, Maven will take the main stage with fleet leaders from a few of our leading customers for a panel discussion on P&D Optimization for LTL fleets at 10:15 am ET on Wednesday, January 25th. More details to come soon!
To connect with us in Atlanta in January, please reach out to us at sales@mavenmachines.com.
Awards: Pittsburgh Technology Council Tech 50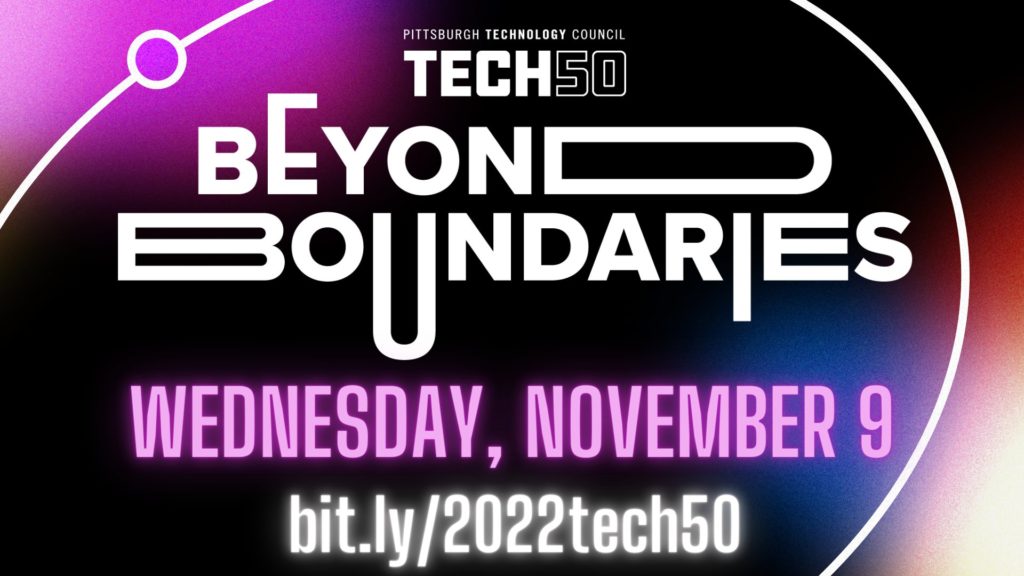 The Pittsburgh Technology Council's (PTC) Tech 50 Awards honor technology innovation in our region. Maven was named to the PTC's Tech 50 List as a AI/ML Category Finalist in recognition of our product innovation in the areas of automated route planning and optimization. On Wednesday, November 9th, we celebrated with other honorees at an Awards Banquet at the Westin Hotel in downtown Pittsburgh. Congrats to the other successful tech companies who also made the list!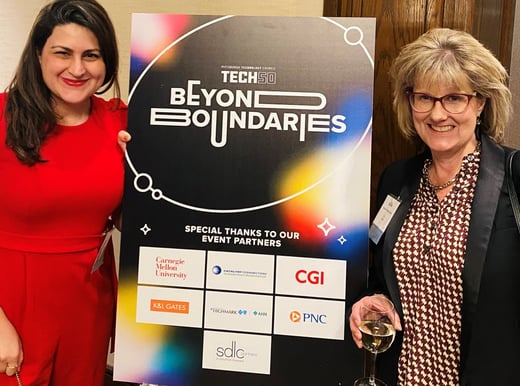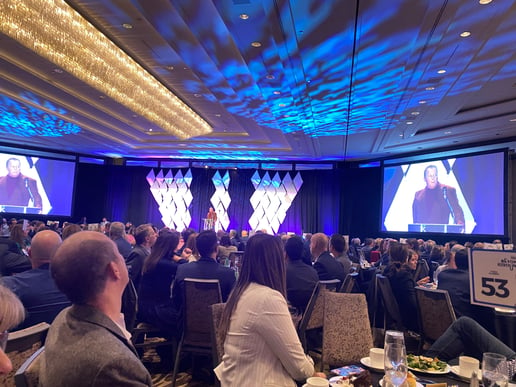 Recent Product Highlights: Maven Fleet Portal & Mobile App Updates
For technical support inquiries or to receive further instruction on how to use a feature, please contact support@mavenmachines.com.
To learn how to access specific features or purchase new products, email info@mavenmachines.com.
New "Self-Serve" IFTA Report & Improvements
IFTA reports are downloadable in the Maven Fleet portal for all customers, giving users greater flexibility and control over their IFTA reporting. Reports can be easily filtered and run according to specific date ranges.
Additional improvements have been made to IFTA reporting, including the ability to handle trucks that are moving in groups, adding VIN numbers to the report, and adding error columns to improve data accuracy, giving managers who are reviewing the reports the ability to identify any potential mileage discrepancies.
This feature is now live for all customers on the Maven Fleet portal.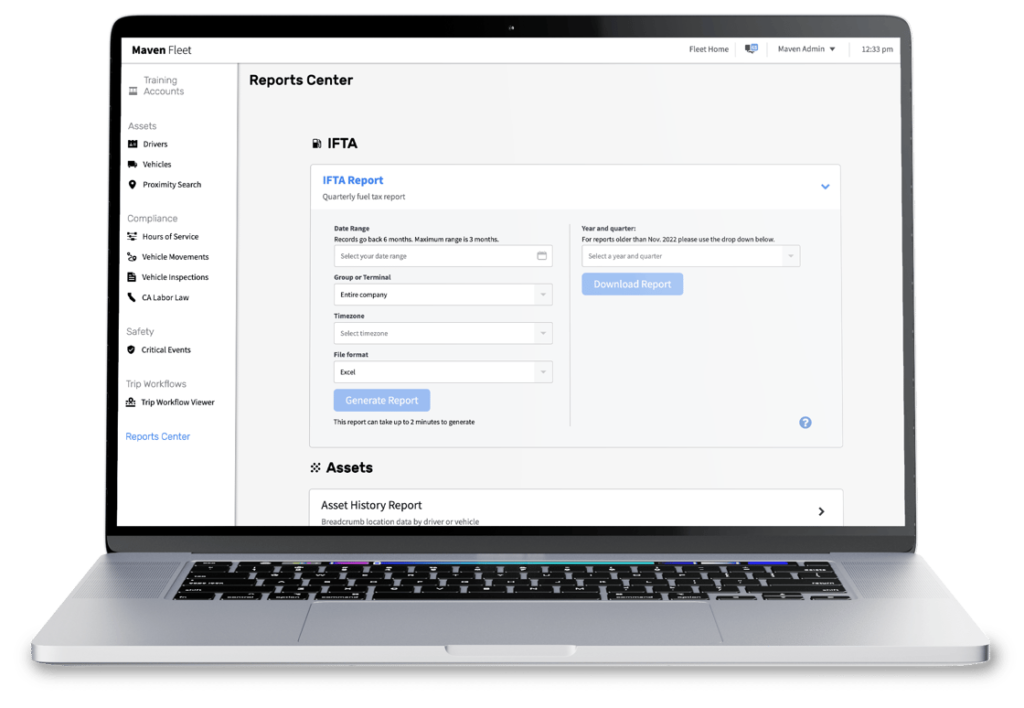 Additional Editing Capabilities for Odometer Readings
Admins in the Maven Fleet Portal can now edit odometer readings to fix any that appear to be incorrect. These updates will help improve the accuracy of odometer readings and mileage reporting for fleets.
This feature will be automatically turned on for all Maven Fleet portal users by Dec. 1, 2022.
Unassigned ELD Movements Alerts
Maven will be issuing alerts to drivers when they have unassigned movements. The Maven Mobile App will produce an audio and visual message notifying drivers that they are producing unassigned drive records. This feature is particularly useful for fleets where the driver's mobile device is bolted into the truck.
Additionally, the Maven M3 Vehicle Data Adaptor (VDA) that plugs into the truck to capture vehicle and engine data will also beep if a vehicle is moving without having the driver logged in on the Maven Mobile App.
These features will help drivers and fleet managers identify, monitor, and reduce the number of unassigned movements for more accurate reporting.
These features will be automatically rolled out in the coming weeks to our truckload customers who are currently using the Maven Workflow with ELD product for their drivers. If you do not fall into this category, but you are interested in having this feature turned on for your fleet, please contact info@mavenmachines.com.
Trucking Industry News & Opinions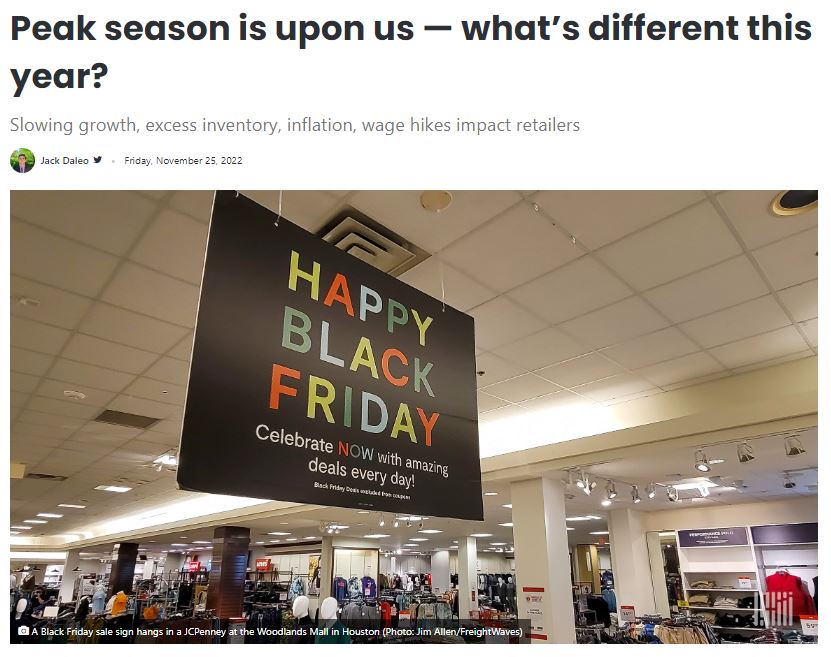 Maven Blog Recap: Recent Posts


Maven Careers
Please keep an eye out for top talent to send our way. Trucking industry experience is a plus!
---