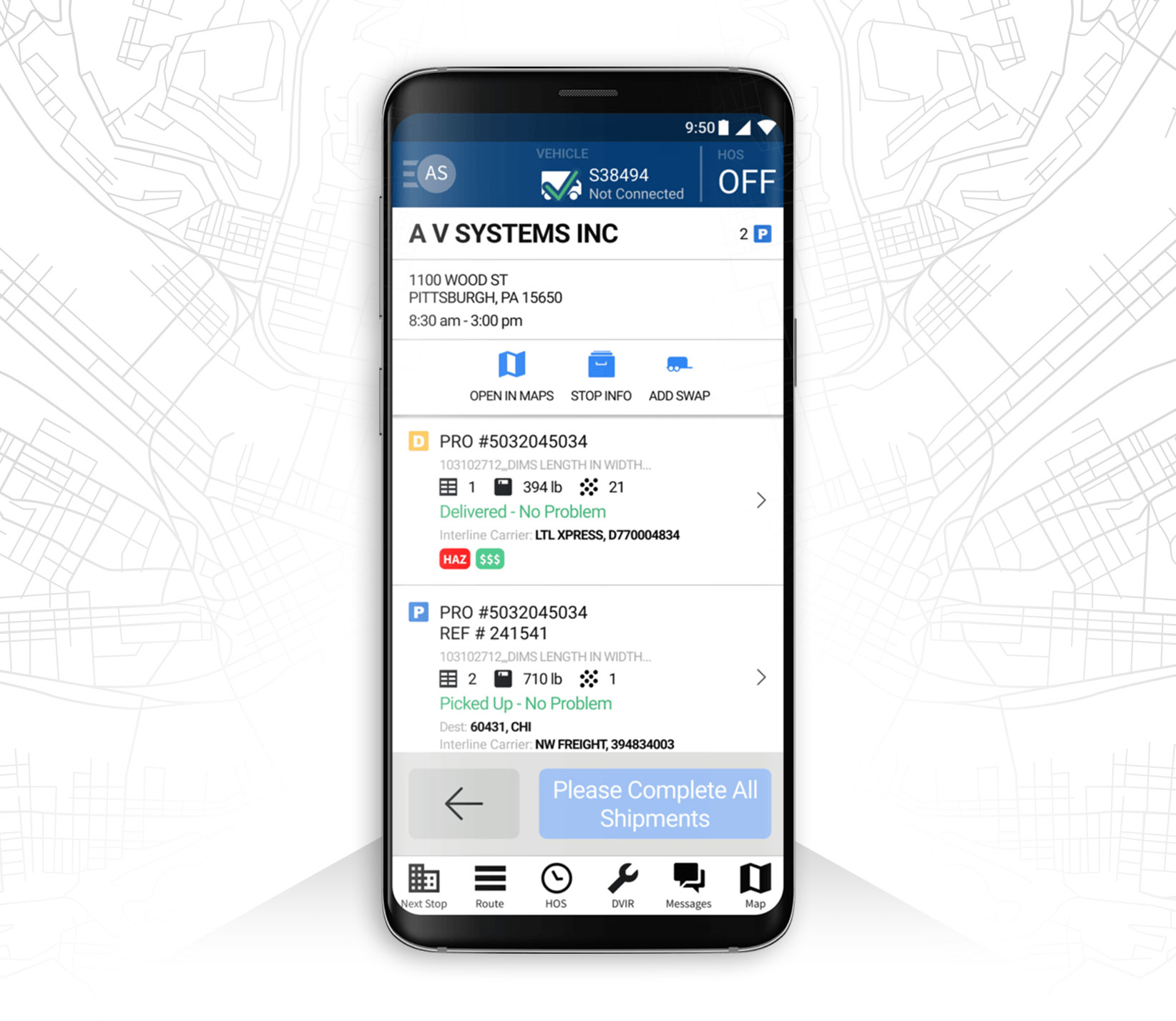 March 2023: Maven Product Updates
At Maven, we are welcoming the start of Spring 2023 with new features and advancements in our AI-enabled, cloud-based operations and driver management software suite for the trucking industry, including Planning/Dispatching without a TMS integration (using CSV Uploads), Stop Time Estimate Configurations with Geofencing Data, Interline Carrier Information, P&D Lunch Stop Management, "Known" Trailer & Vehicle Selections, and ELD Record Transfers to the FMCSA.
Maven's powerful software suite includes configurable solution options across a unified mobile cloud platform for carriers of all sizes. We are continually updating our ELD/Telematics, Fleet Management, Workflow, P&D, Dispatch, and Route Planning products with new features, as outlined below for this month.
To learn how to access specific features or purchase new products, email info@mavenmachines.com.
For technical support inquiries or to receive further instruction on how to use a feature, please contact support@mavenmachines.com.
Introducing…CSV Uploads: Plan Routes & Dispatch in Maven without a TMS integration!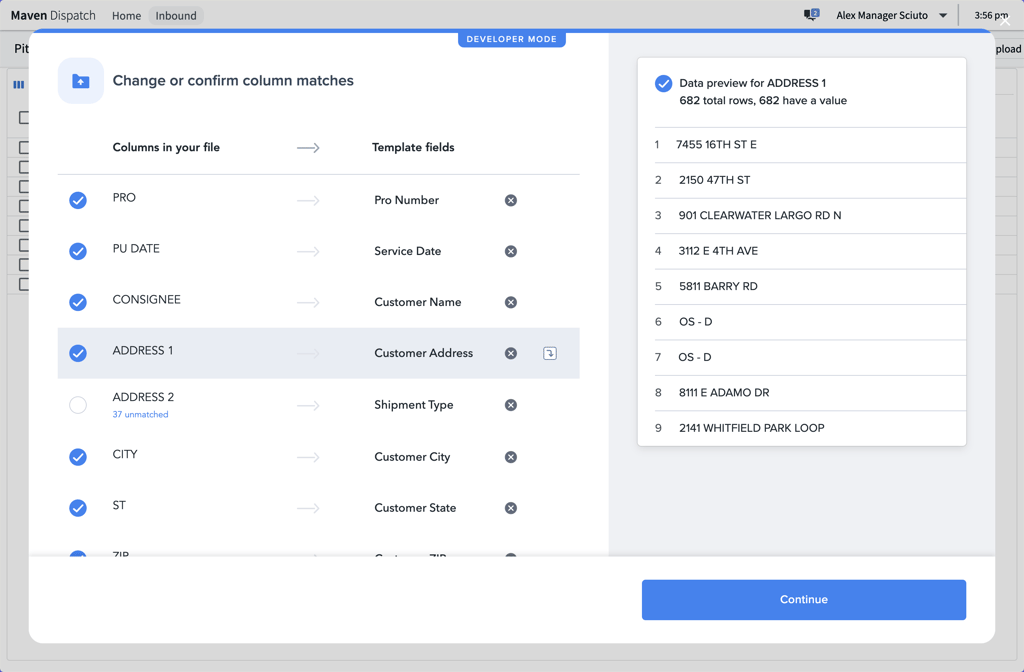 CSV Uploads Allow for Faster & Easier Data Input without Integration
CSV or Excel files with shipment and location data like PRO numbers, addresses, and appointment windows can be uploaded directly in the Maven portal. Data fields are matched (and matching is remembered for next time), validated, and changed as needed. The formatted data can then be seen and used seamlessly within the Maven platform to assign unplanned shipments and build, optimize, and dispatch routes using Maven Route Planning & Dispatch without a TMS integration.
CSV (or Excel) file uploads enable accurate, fast, and easy data bulk entry for existing customers and for product trials for prospective customers. This is a game-changer in cases where a backend integration, such as an API integration for a TMS, isn't possible or desired by the fleet, especially for carriers who do not have IT departments and/or TMS software. While this feature is primarily being used to upload deliveries for planning and dispatching routes, more options will follow.
To utilize CSV/Excel File Uploads or learn more about Maven, please either notify your account manager or email info@mavenmachines.com.
Maven Dispatch Portal and P&D Mobile App Updates
Ability to Limit P&D Driver Interactions with the Maven Mobile App During Lunch Breaks
Many fleets use Maven to record lunch breaks for their P&D drivers to track hours correctly and pay drivers accurately. Fleets also often want P&D drivers to take their lunch break without distractions. Maven now offers the ability to:
Mute/delay notifications sent to the driver during lunch. Maven can delay the display of notifications, such as messages from dispatchers or stops being added and removed, to give drivers an uninterrupted 30-minute lunch break. All notifications sent to the driver during lunch will be muted and queued and then shown to the driver immediately after lunch.
Lock the driver out from the rest of the Maven mobile app during their lunch stops.
To enable these options or learn more, please either notify your account manager or email info@mavenmachines.com.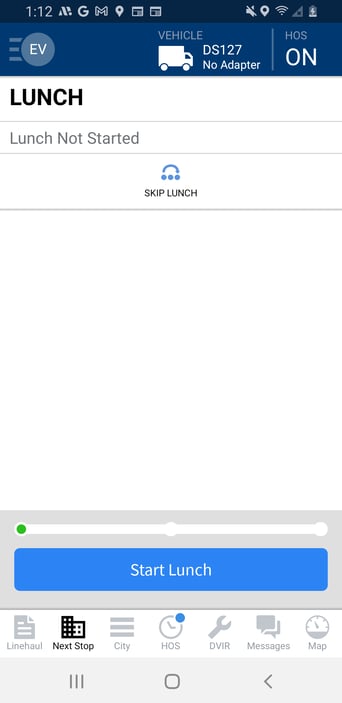 Before starting their lunch and being locked out, the driver can still interact with the navigation and status bars and receive notifications in the app.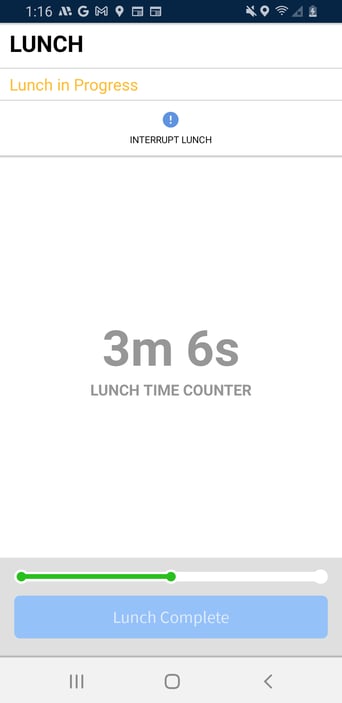 After starting lunch, the driver can't access the rest of the Maven mobile app until they press "Lunch Complete." Fleets can also delay notifications.
Storing & Displaying Interline Carrier Details
To better support interline freight and improve customer service and the efficiency of dispatch and pickup and deliveries, Maven will accept, store, and display shipment information about partner carriers. The information is displayed to dispatchers and managers in Maven Dispatch and in the Service Desk in the portal and to the driver in the Maven Mobile App.
Please ask your account manager for help enabling this feature using API documentation or email info@mavenmachines.com to inquire about access.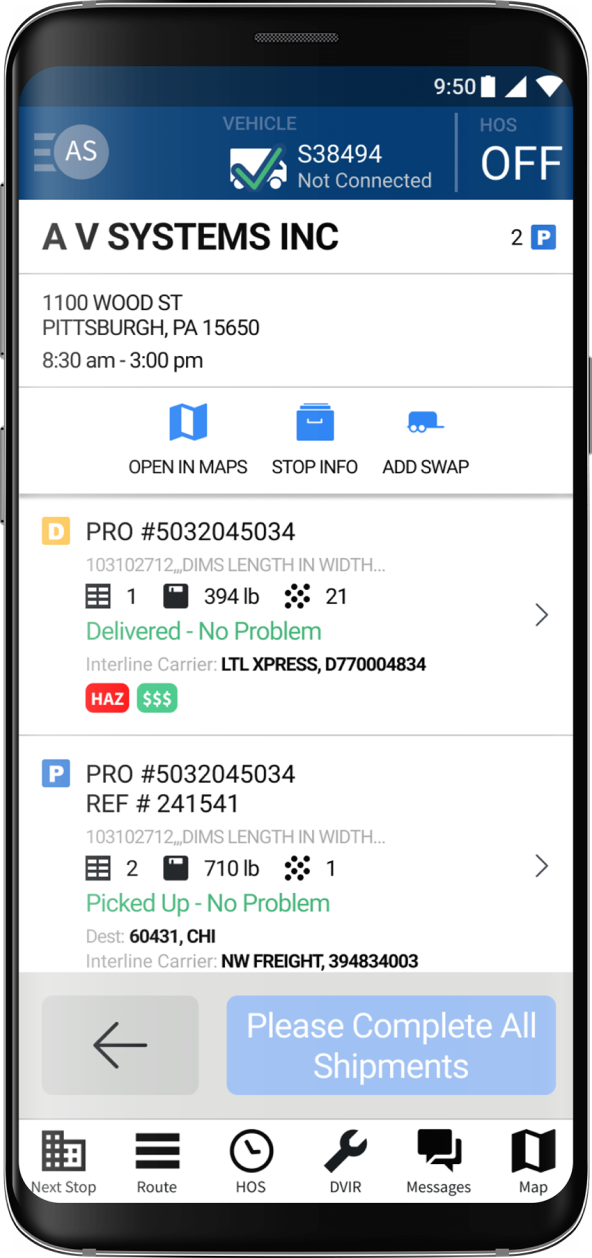 P&D Configurable Expected Stop Times & Historical Estimates Using Geofencing Data
Expected stop time calculations can be configured by your fleet, providing more control over how your fleet chooses to estimate stop times. Maven is also providing more accurate route ETAs and efficient route optimization using historical stop time data as an option based on geofencing.
The options for configuration for Estimated Stop Times are:
Fixed Times, such as "all stops take 15 minutes." A 15-minute fixed stop time is the current default set by Maven (unless otherwise configured by the fleet).
Fixed Plus Pallet, such as "stops take a base of 9 minutes plus 30 seconds per pallet."
Historical, which is an estimate based on previous stop times. Maven has a geofence associated with stops; the calculation used is based on the past five records of when a driver's phone enters and exits a geofence. (This will be the default setting for new customers unless otherwise requested by the fleet).
To update your expected stop time configuration setting or learn more, please either notify your account manager or email info@mavenmachines.com.
Maven Dispatch: Includes Estimated Stop Time Duration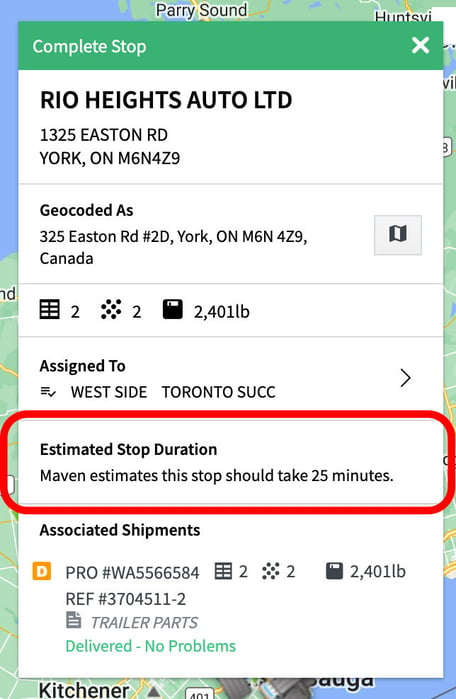 We are releasing a UI update to show the estimated stop time duration on the screen. This will show up automatically to all Maven Dispatch portal users. Please see the section above this to learn about the configuration options for estimated stop times.
Example, left: The estimated stop duration was calculated at 25 minutes. This is displayed with other relevant stop information on the Maven Dispatch portal.
Maven Route Planning Portal Updates
"Known" Trailer & Vehicle Selection in Route Editing Panel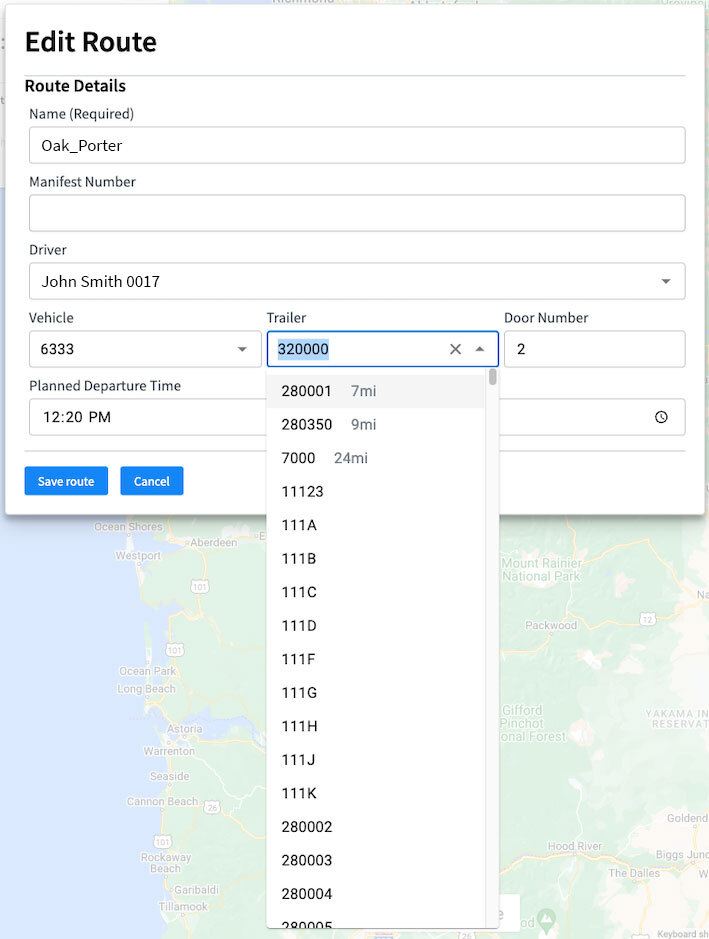 Fleets using Maven's Route Planning tool for inbound planning will now be able to limit their planners to selecting only known trailers and vehicles from dropdown menus in the Route Editing panel. Planners will also be warned if they are selecting a trailer that is not near their terminal.
To enable this option in Maven Route Planning or learn more about this product, please either notify your account manager or email info@mavenmachines.com.
Maven Fleet Portal Updates
Transfer ELD Records to the FMCSA
Users on Maven Fleet can save time by transferring ELD Records directly to the FMCSA. This feature is automatically available in the portal.
To turn on permissions, an administrative user for your fleet can navigate to the Roles Tab on their Users page and check the box to enable "Transfer ELD Records" for a preferred role.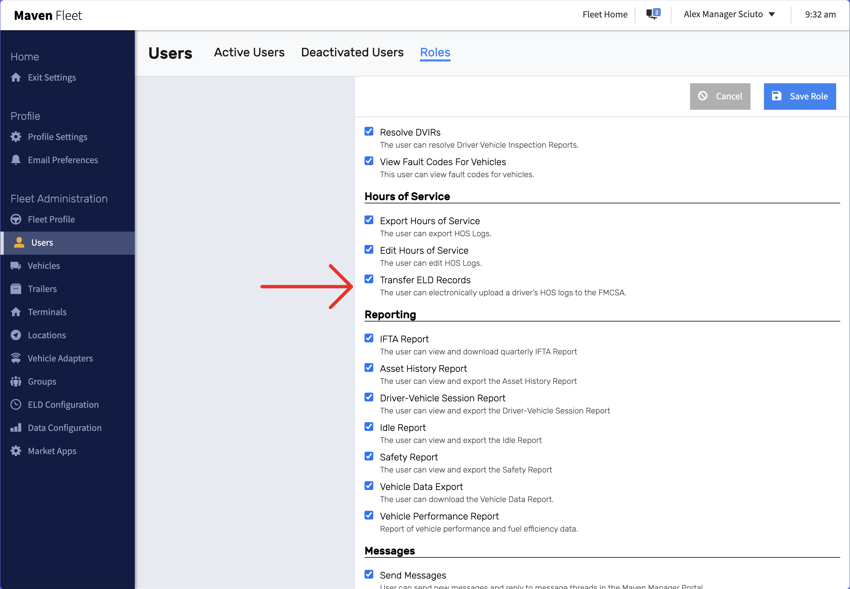 Users with these permissions enabled, such as fleet managers, can then click on the "Transfer ELD Records to FMCSA" button on the Hours of Service page in the portal, fill out a short form to select drivers and date ranges, and hit "Submit."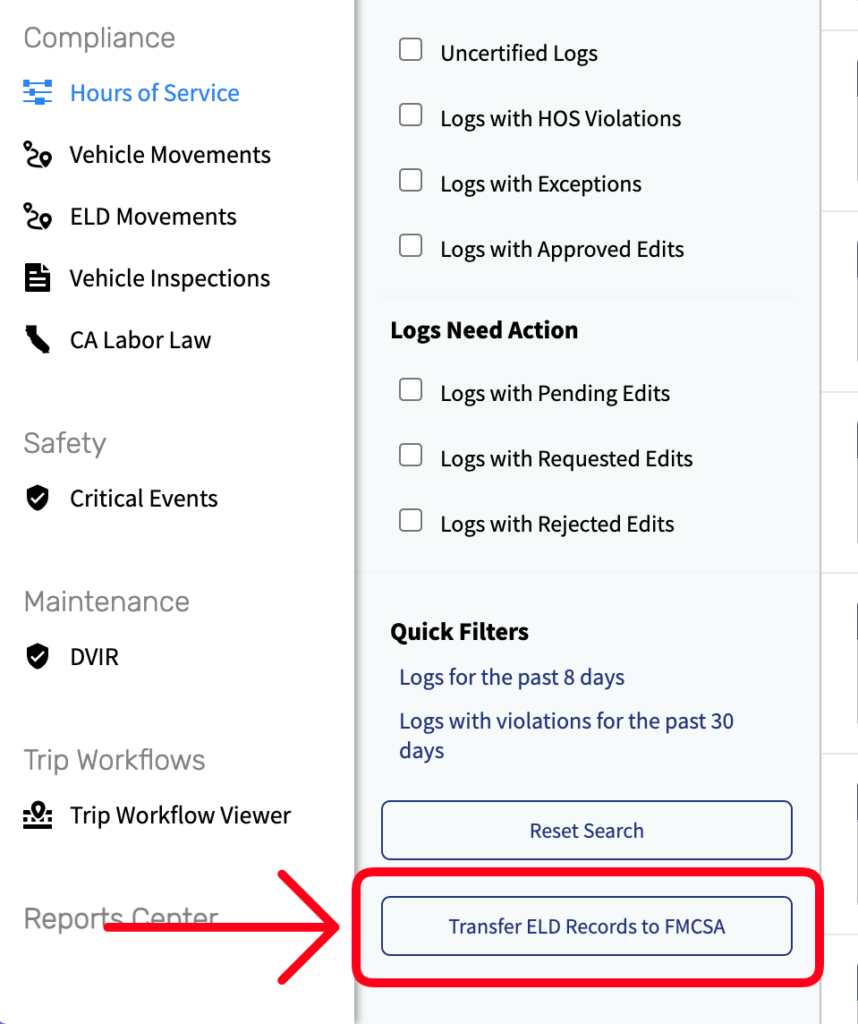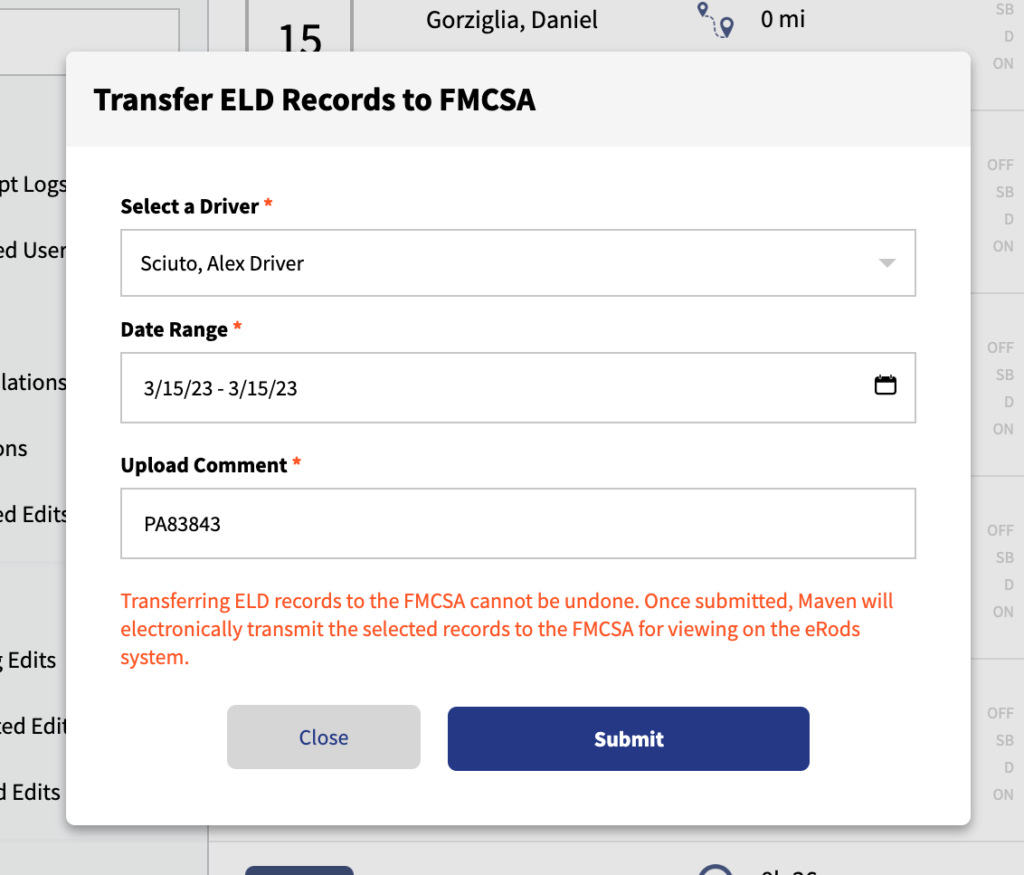 Maven Blog Recap: Recent Posts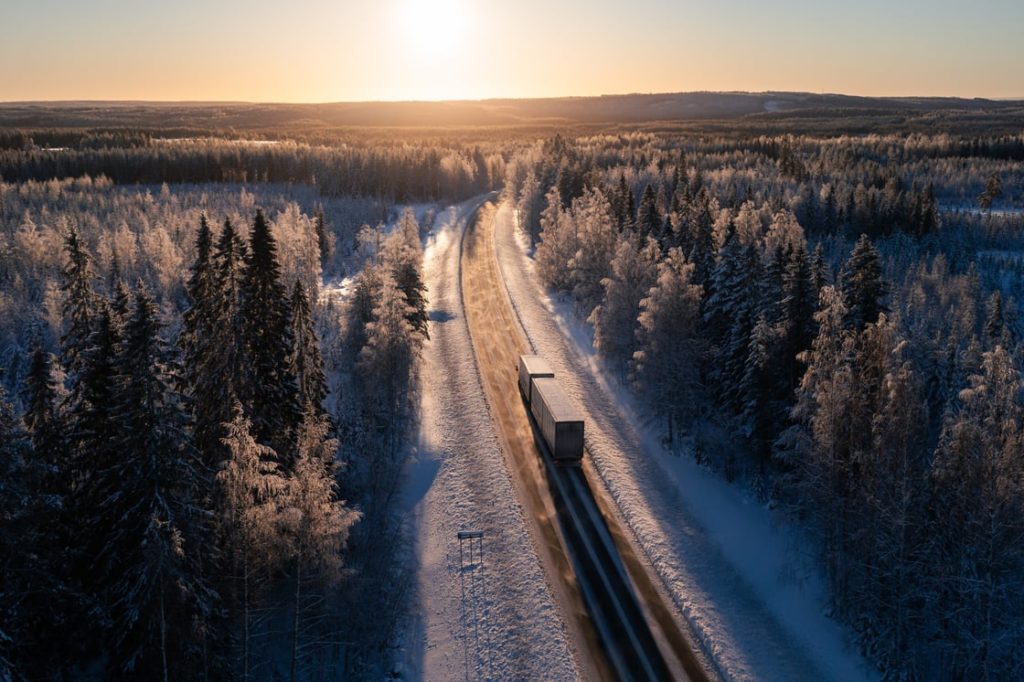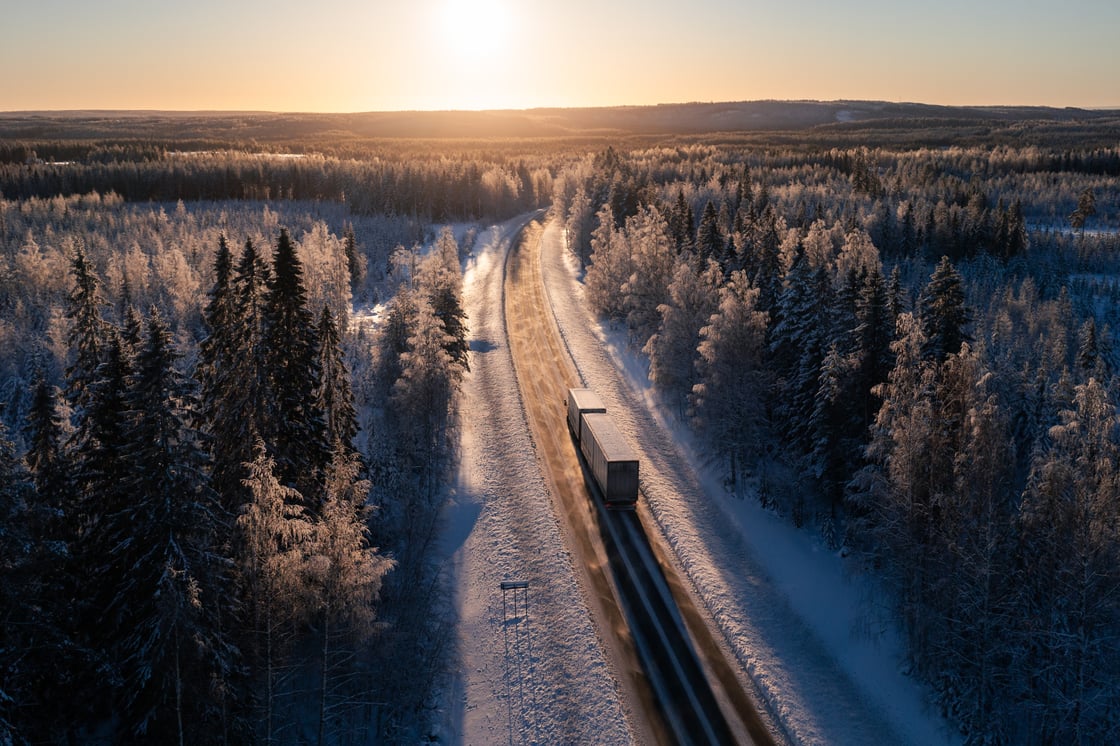 Maven Careers
Please keep an eye out for top talent to send our way. Trucking industry experience is a plus!
---