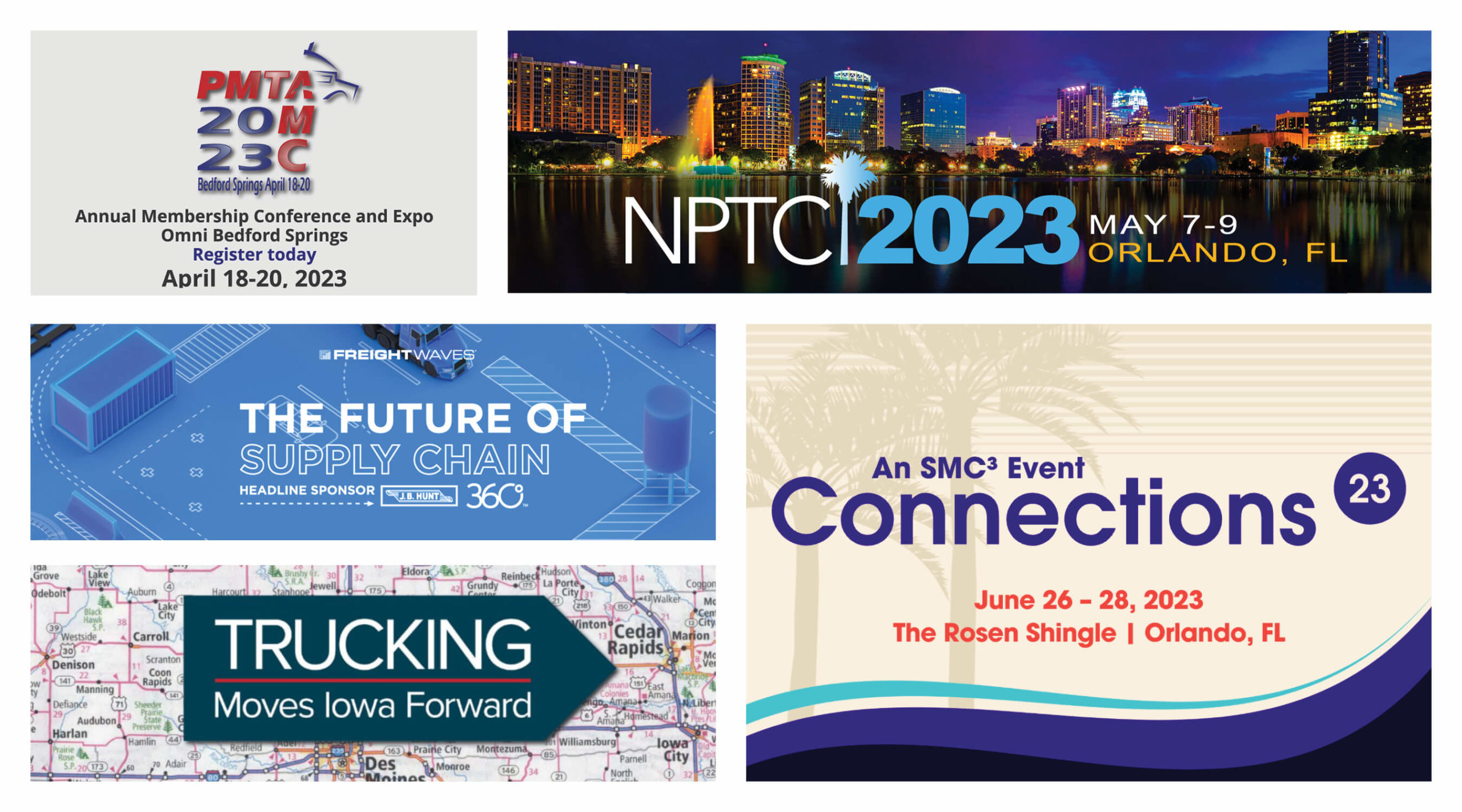 March 2023: Maven Company & Industry News
We're sharing a peek into our spring event plans, which include LTL, private fleet, and other conferences, plus a recap on the annual TCA Truckload show.
Check out new jobs on our Careers page and read up on other product, company, and industry news, below. You can always contact us to learn more about Maven.
Maven on the Road — Spring 2023: We hope to see you at these events!
PMTA Annual Conference, April 18 – 20, Bedford Springs, PA: Golf Outing, Networking, Speakers (including ATRI & WIT leaders) and More

NPTC Annual Conference, May 7 – 9, Orlando, FL: Maven – Booth #129

FreightWaves Future of Supply Chain, June 21 – 22, Cleveland, OH: On-stage demo by Maven leadership and exhibit in conference hall

Iowa Truck Driving Championships, June 22 – 23, Altoona, IA: CRST (Maven customer) + other Iowa carriers/drivers compete; Maven sponsorship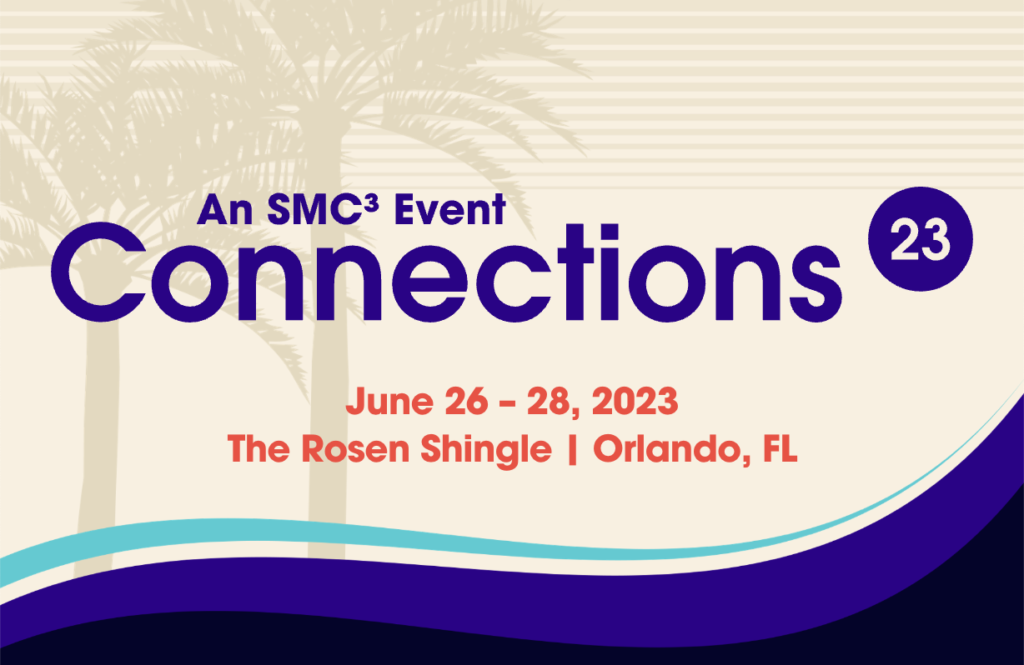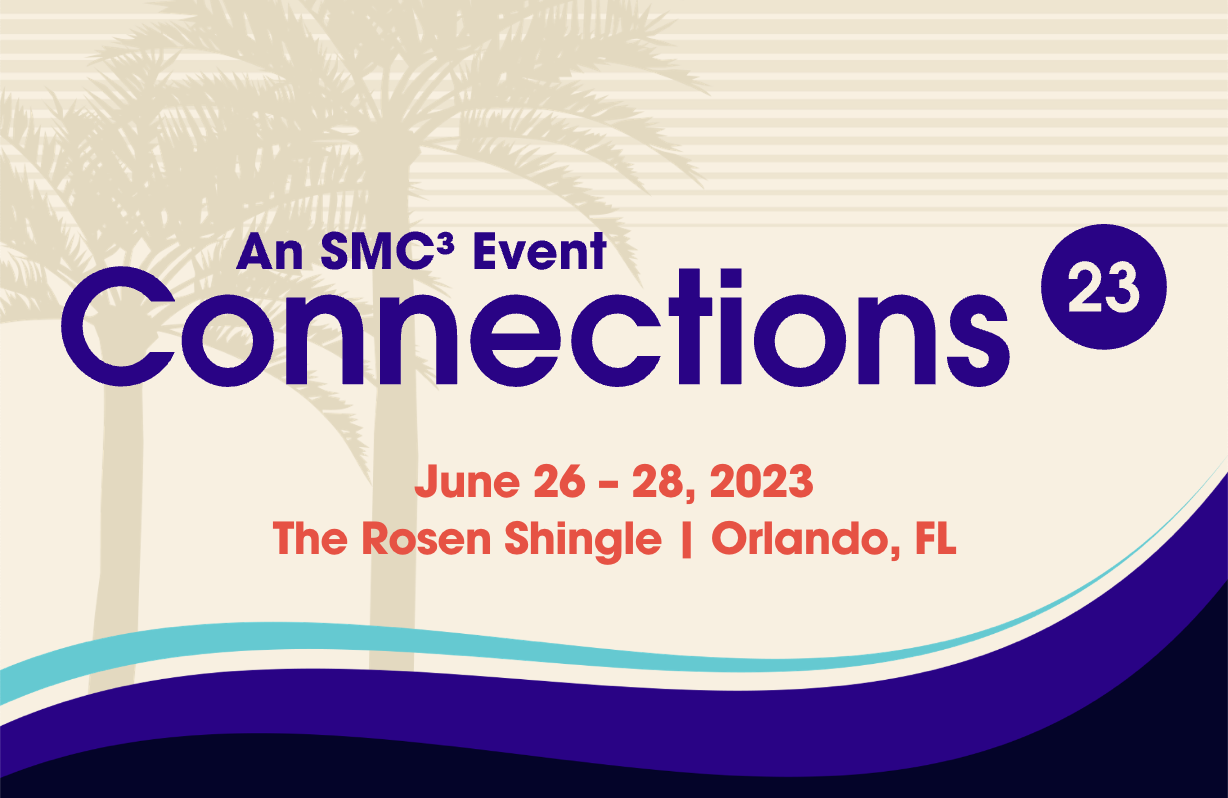 SMC3 Connections, June 26- 28, Orlando, FL: Maven LTL Customer Breakout Session & Sponsorship at Conference & Golf Tournament
Industry Roundup: News, Trends, and Opinions
TCA Truckload 2023: Recap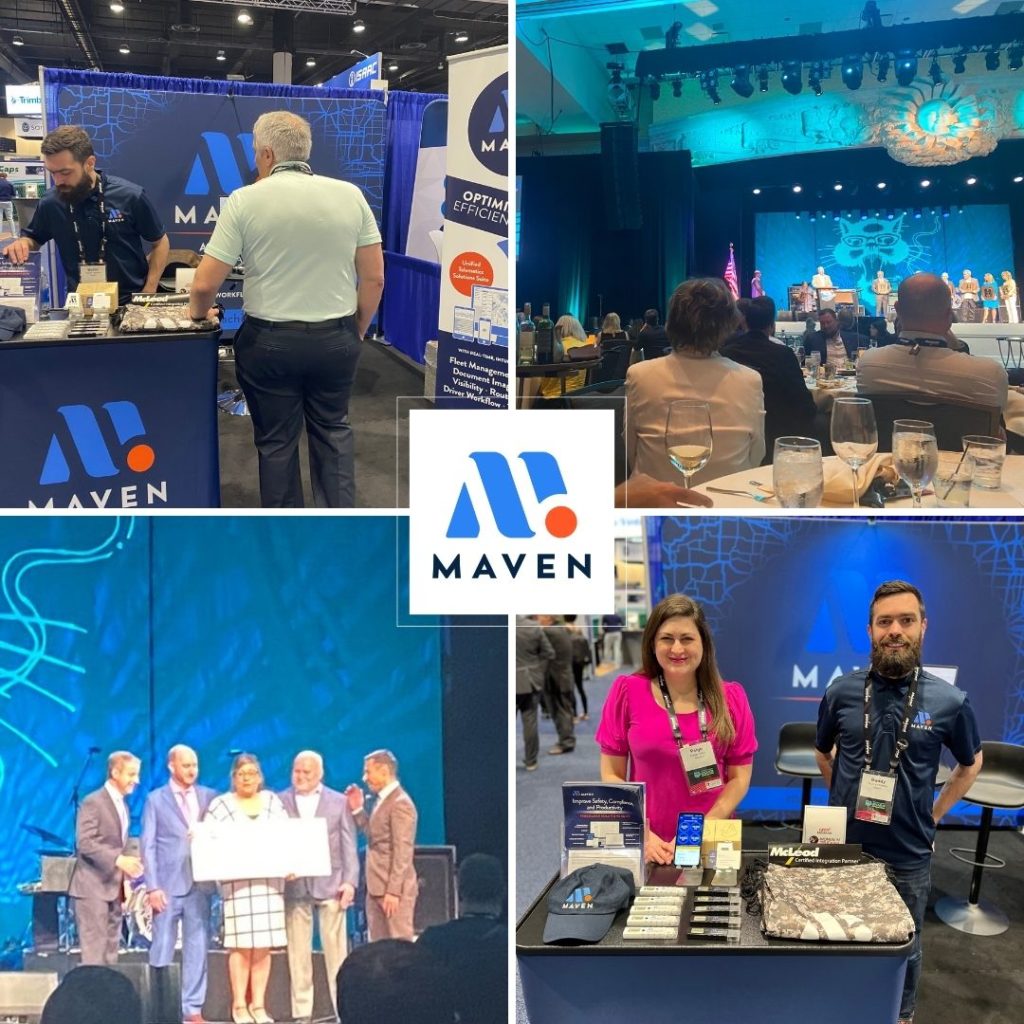 We enjoyed seeing our friends at the TCA Truckload 2023 convention and meeting so many new members this year. This year's Professional Driver of the Year awards were particularly moving—we'd encourage you to check out the hyperlink to their stories. Congratulations to all of the outstanding drivers and fleets who won awards for their safety, professionalism, heroic acts on the road, and more!
If we didn't get a chance to meet at the show, we'd like to get to know you better and show you what Maven can help you accomplish. Leading truckload carriers rely on Maven's unified, cloud-based ELD/telematics and workflow platform to more effectively manage operations, productivity, and safety. Maven incorporates high-quality document imaging and photo capture tools, a new best-in-class DVIR experience, in-app messaging, trailer location tracking, and other key features right into our ELD mobile app for drivers and software portal for managers and dispatchers. Our unique partnership approach also allows your fleet to configure features to suit your specific needs while working with a personable, knowledgeable team that offers 24/7 expert support and dedicated account management.
Please reach out to us or schedule a meeting online to learn more:
Maven Blog Recap: Recent Posts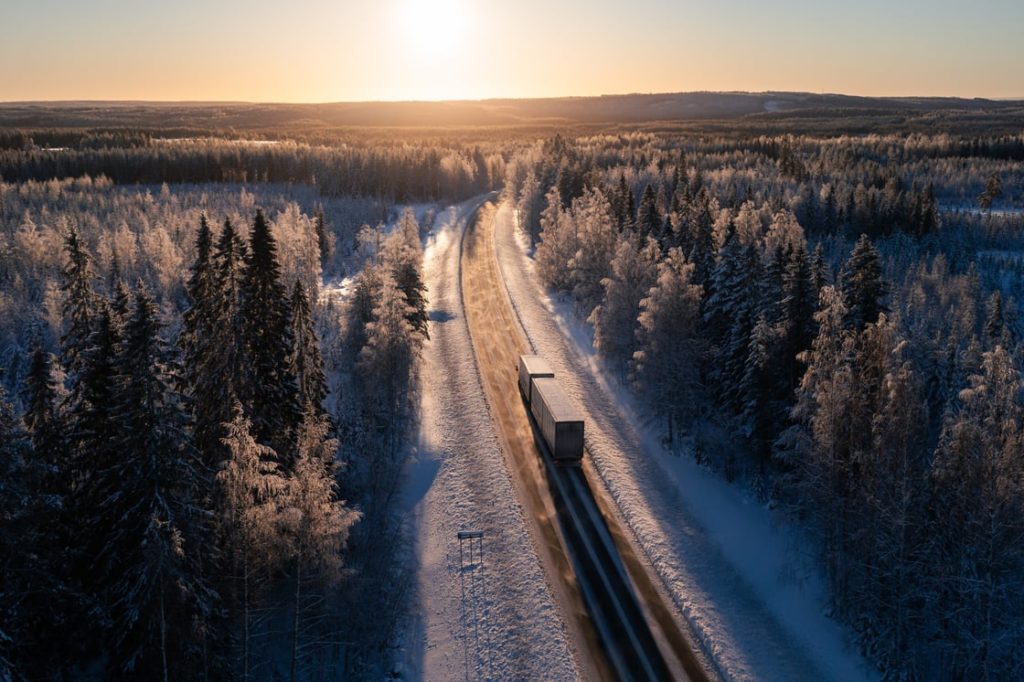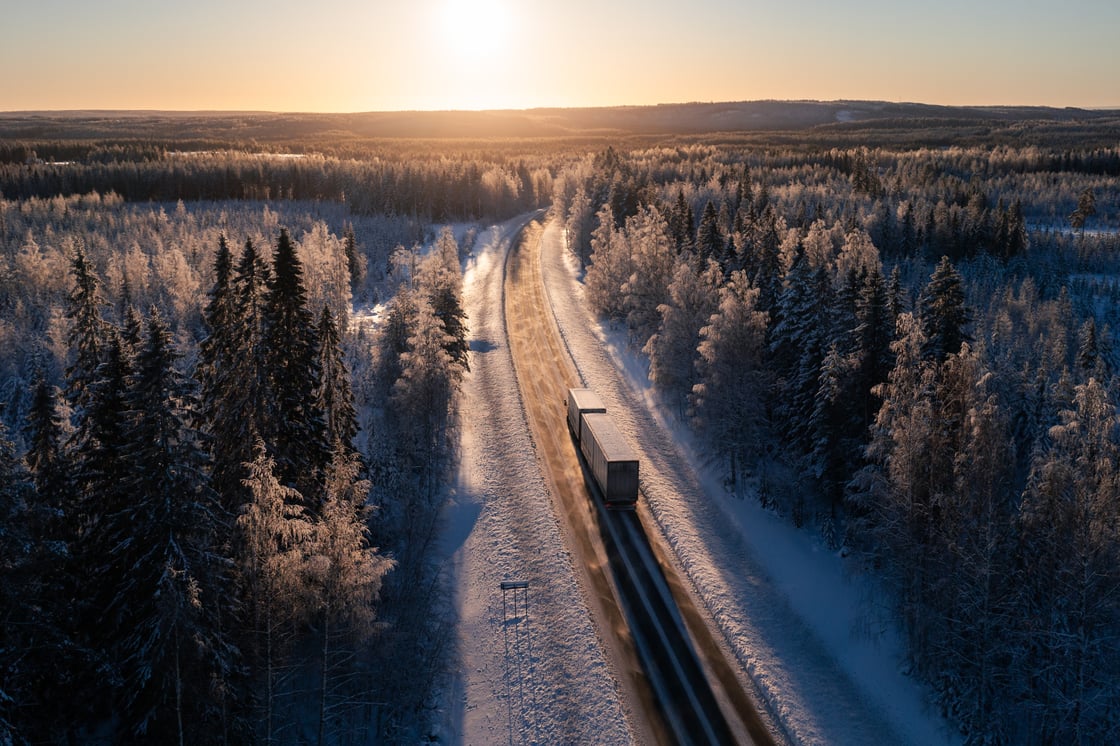 Maven Careers
Please keep an eye out for top talent to send our way. Trucking industry experience is a plus!
---