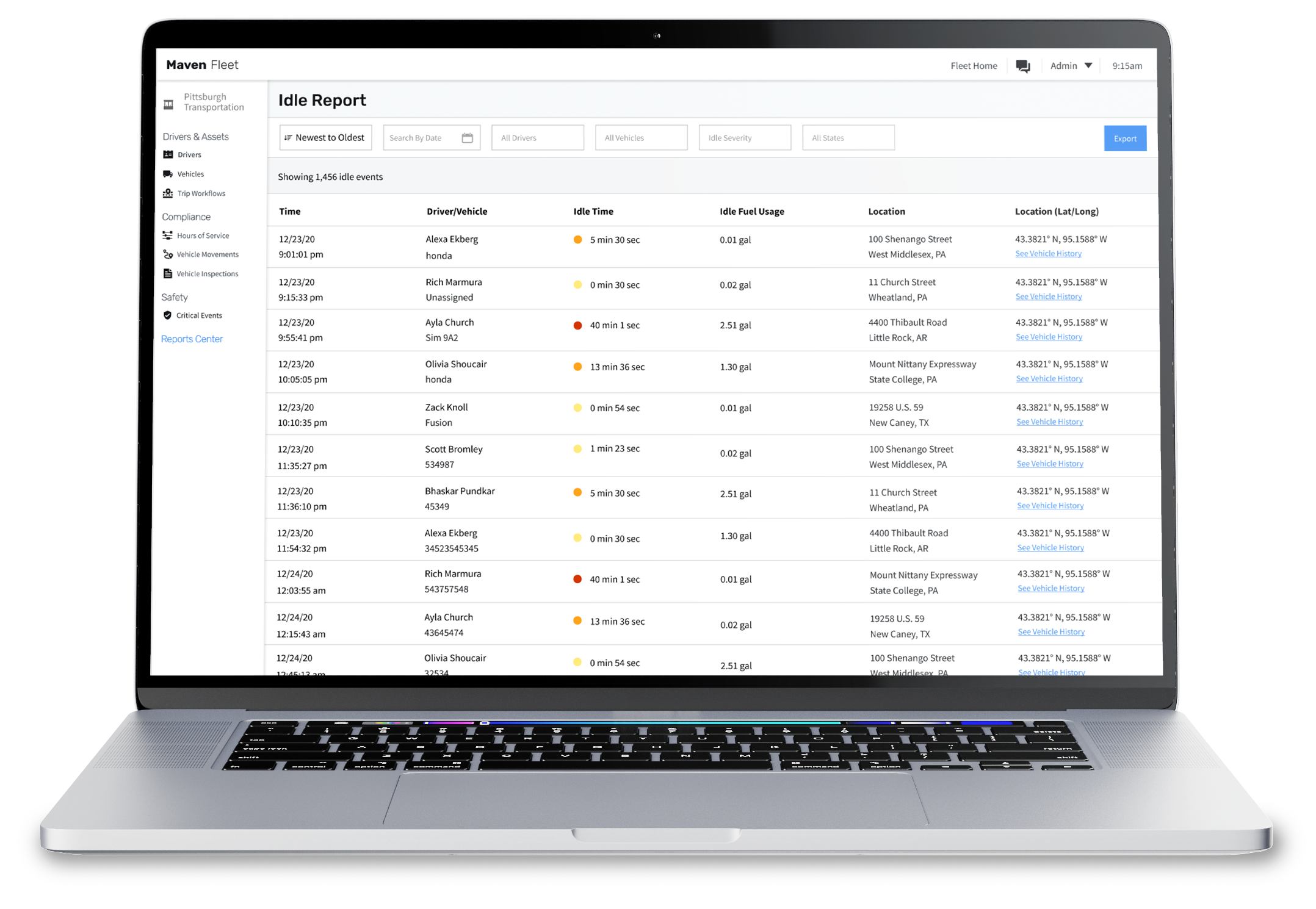 Introducing…Idle Reporting!
Fuel is a significant expense for fleets. By monitoring idle times and reducing fuel waste, fleets will be able to conserve valuable resources and maximize profits.
Maven's new Idle Report will provide managers in the Maven Fleet portal with the ability to view and filter idling events, allowing them to easily monitor a driver or vehicle's idle time and access insights into driver utilization and fuel usage.
Users can view and sort data and insights on events, drivers, and vehicles, including: Driver/Vehicle ID, Utilization %, Idle Time, Idle Fuel Usage, Driving Time, and Driving Fuel Usage.
Other beneficial Idle Reporting features include:
Managers will be able to set thresholds for idle severity, including short, moderate, and long, allowing for easier filtering and clear visualization of excessive idle events.
The Vehicle Page will show "Idling" as a status. "Idling" will also appear as an event within any historical views of a vehicle.
Idle reports can be filtered and reorganized based on the desired data fields, as well as exported to be downloaded as a CSV file.
To schedule a demo and find out how you can access Idle Reporting to reduce your fleet's fuel waste and costs, please contact sales@mavenmachines.com.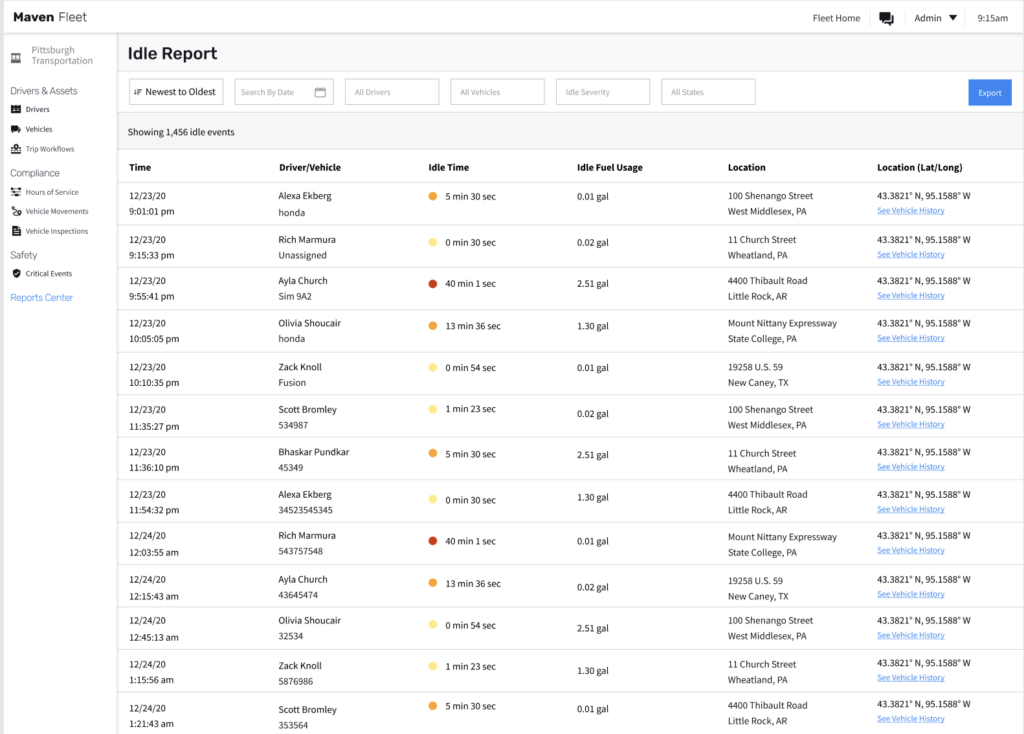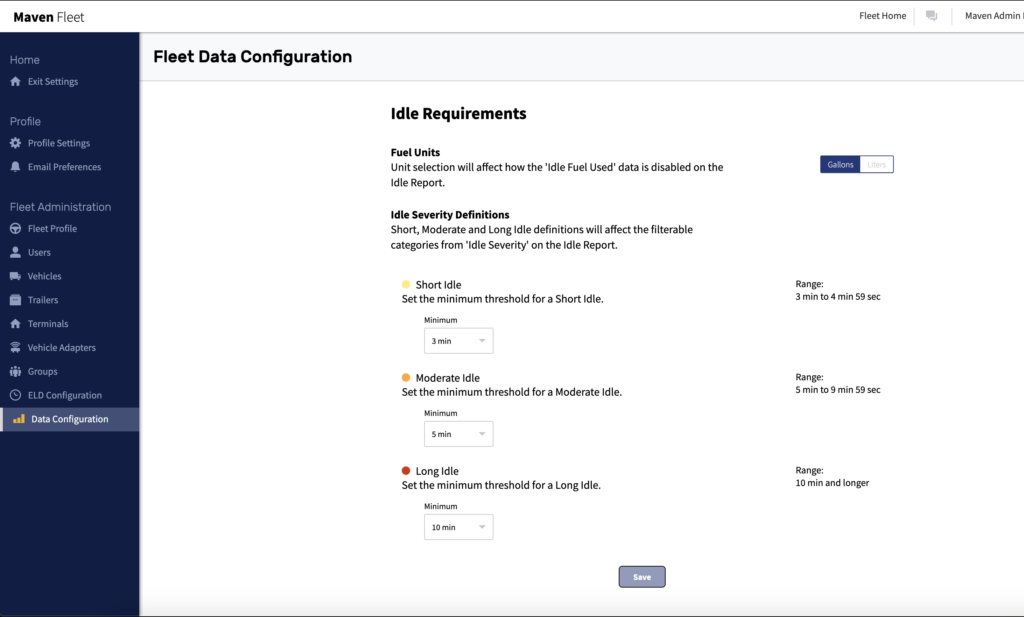 Check out other new Maven features and updates here. Keep an eye out for more product news coming soon!