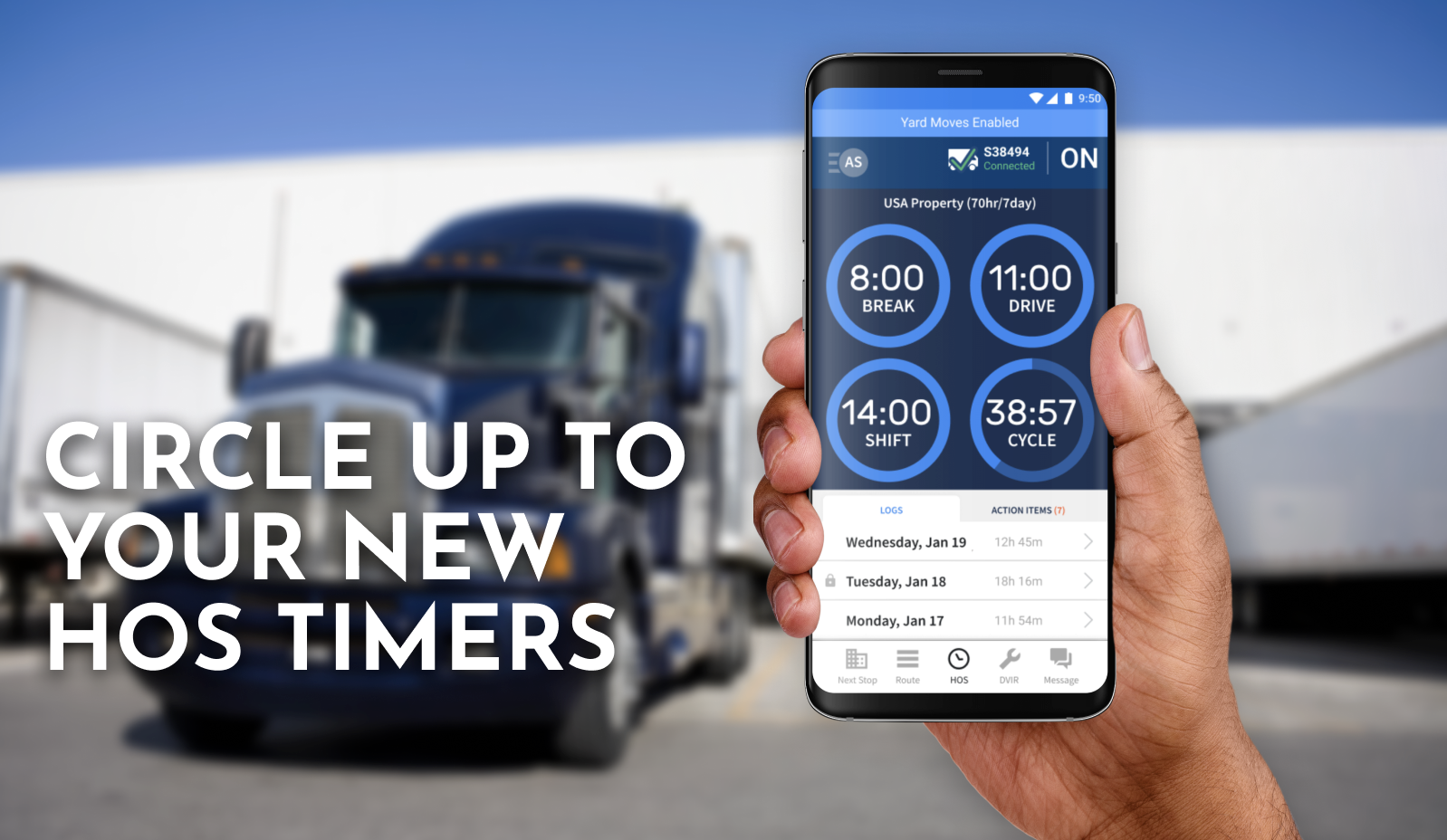 Maven ELD Product Announcement: Circle Up To Your New HOS Timers!
Maven is excited to announce a new visual change to our ELD timers on the Maven mobile app that will appear starting on June 18th, 2021: we will now display circular color-coded HOS timers with additional improvements, rather than rectangular timers!
The new circular timers were designed to create a more intuitive user experience for drivers, without impacting the functionality of the timers. We are looking forward to introducing this visual improvement to our HOS timers as part of our June 2021 software release. The updated circular timers were designed based on user research and feedback regarding the ELD experience.
The changes will appear after all drivers using Maven update their Maven mobile app to the latest version in the Google Play store following our software release on June 18th, 2021.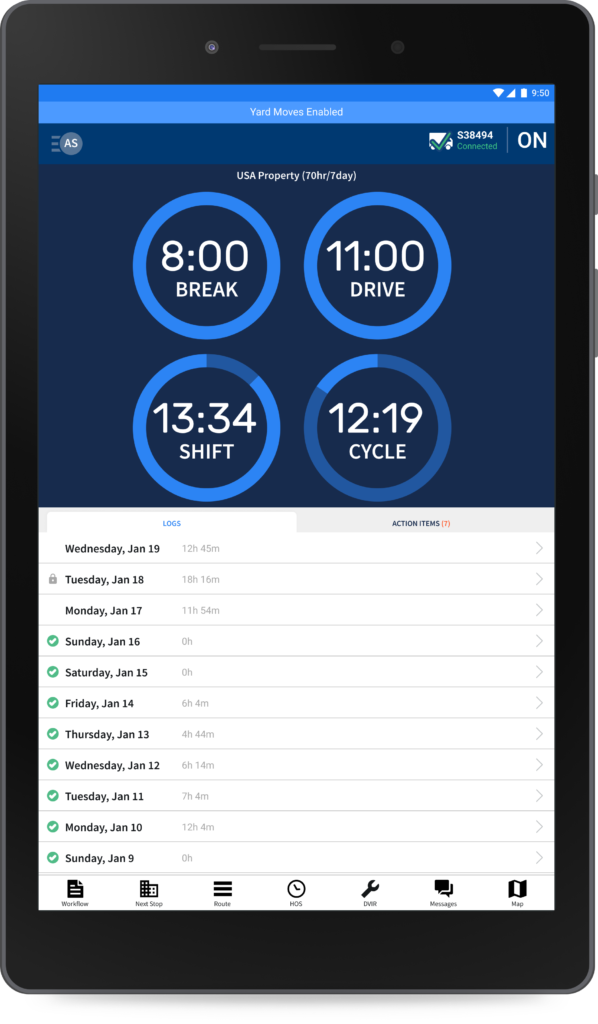 The specific changes to the HOS tab that will occur in the Maven ELD mobile app starting on June 18th, 2021 are:

• HOS timers are now displayed as blue circles. The timers can be shown as two, three, four, five, or six circles based on the requirements of the ruleset.

• Timers are now colored based on the time left in the timer. Blue timers are timers with more than thirty minutes. Yellow timers are between 1 minute and 30 minutes. Red timers indicate there is no time left on the timer.

• The entire screen now scrolls. The timers do not stick to the top of the screen.

• Logs are displayed as the default view. Action Items are still available, but must be clicked into. Action items now have a red number indicator if there are action items available.

• Each log list item will now show the total time On Duty and in Drive, rather than only showing Drive Time.

• Logs are now shown back to 14 days. This does not impact Roadside Inspection, which is still limited to either 14 or 8 days depending on if in Canada or the US. All logs can be edited and certified.

• The ability to swipe to a single timer has been removed. Currently, there are no rulesets that have a single timer.

• Our current HOS rulesets will be supported with the new timers, including USA, Texas, Short Haul, and Canada South.
Questions? Please feel free to reach out to our 24/7, US-based Maven Support Team of experts at 412-499-3877 or support@mavenmachines.com.
Keep an eye out for other new Maven product features coming soon!