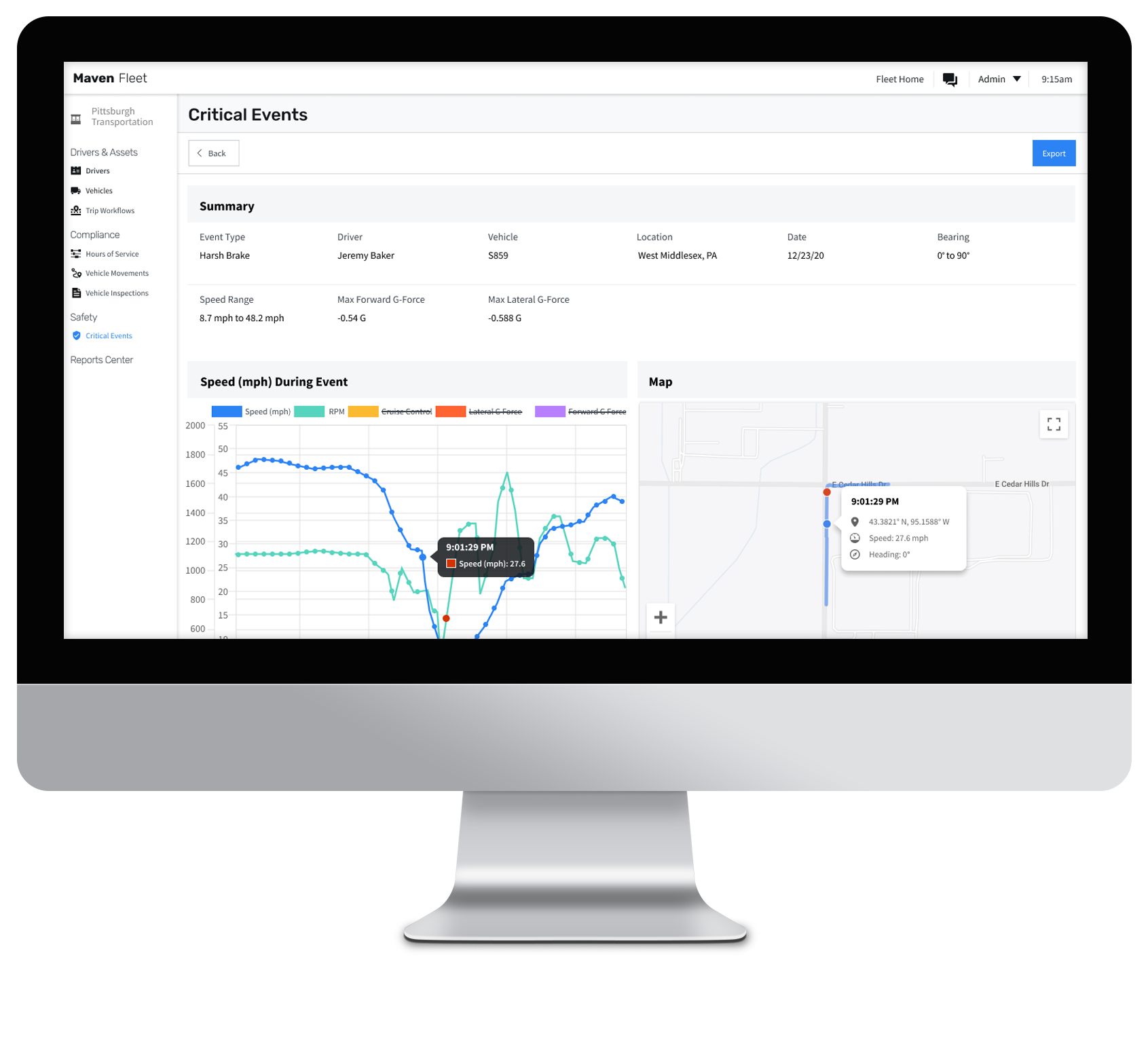 New Feature: Critical Events Reporting
We are proud to introduce the Critical Events feature! Critical Events Reporting will allow Maven Fleet portal users to monitor and track any significant events or sudden movements from their drivers.
Critical events include: harsh braking, harsh turns, harsh acceleration, and overspeed.
By gaining the ability to track and understand critical events, fleets can improve their safety records and scores, train underperforming drivers, retain and incentivize top-performing drivers, and increase driver productivity and fleet efficiency.
The Critical Events reporting data can also be beneficial should a fleet ever need to provide information on a driver or critical event for legal and insurance purposes.
Critical Events Features & Benefits for Fleet Managers:
To gain insight into specific drivers, view both the graph and the map view side-by-side for each critical event.
View critical events for all drivers in an easy-to-read list view.
Sort and filter the list based on the information that is most relevant to your fleet, such as by event type or specific vehicle.
Set location radiuses to view critical events within a certain area proximity.
See data up to 30 seconds before and after an event.
Data readings are captured at a rate of 2 readings per second.
View the report on the dashboard in Maven Fleet or export it to download it as a CSV file.
To schedule a demo and find out how you can access Critical Events Reporting to make your fleet operate safely and efficiently, please contact sales@mavenmachines.com.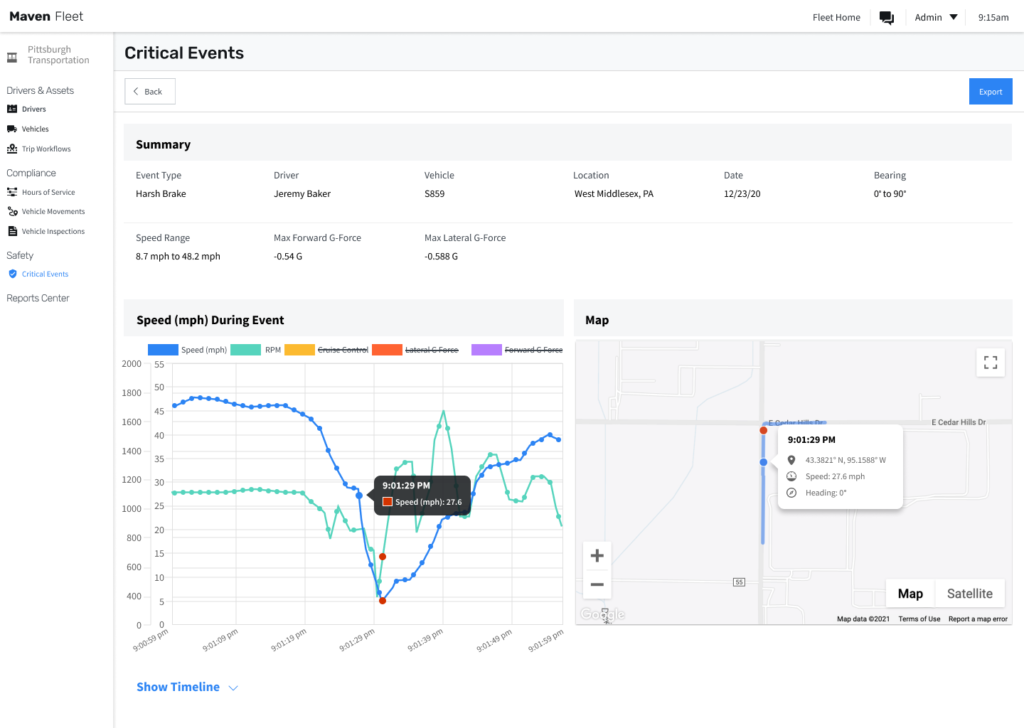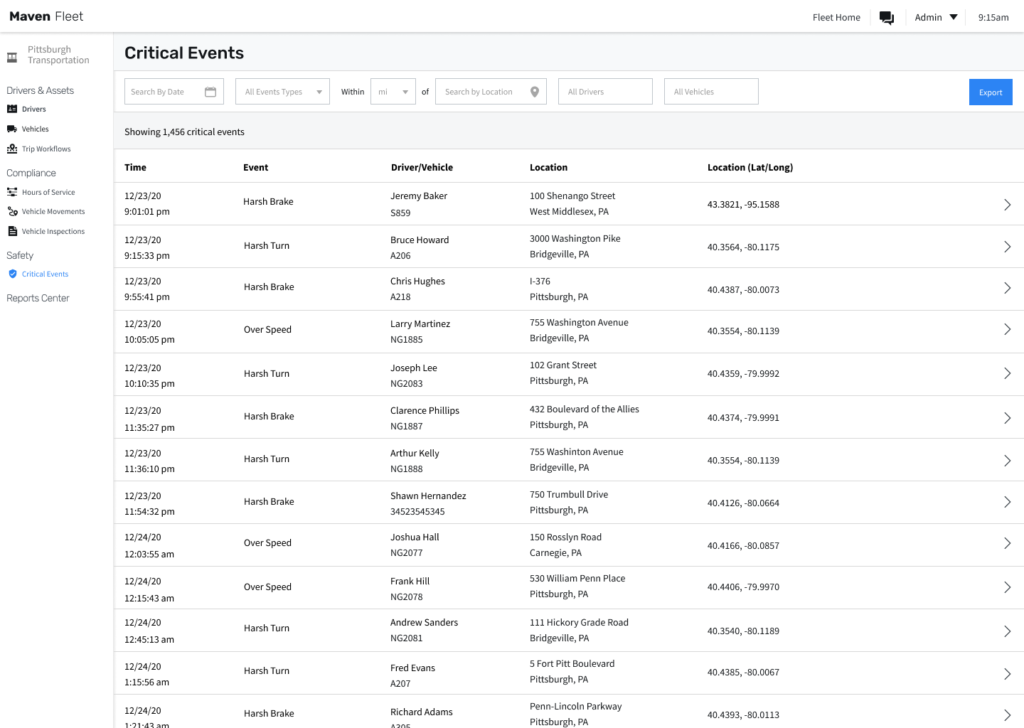 Check out other new Maven features and updates here. Keep an eye out for more product news coming soon!