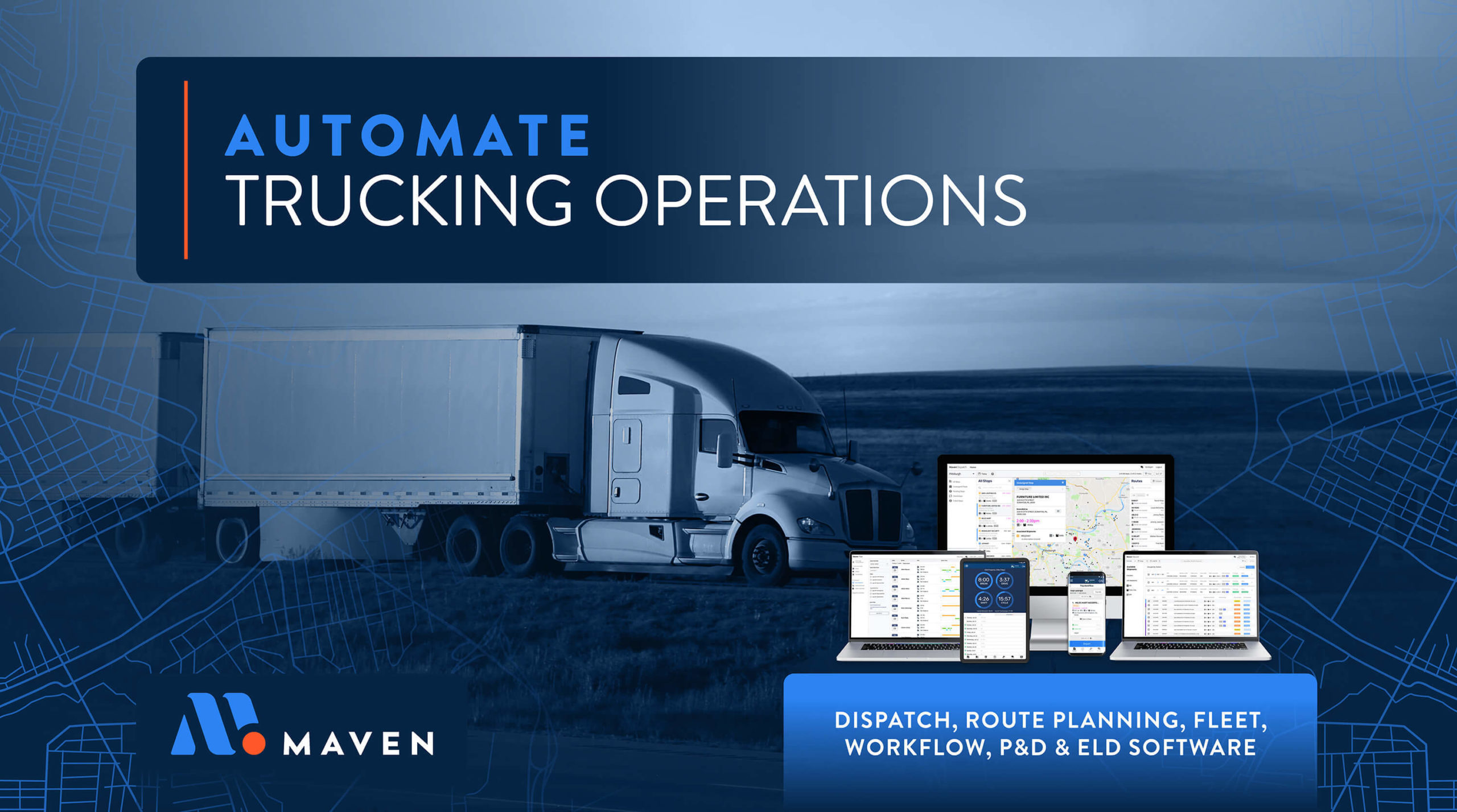 August 2022: Maven Company News
As summer comes to a close, Maven is looking forward to a busy fall filled with deployments, product enhancements, and events!
New features are being added every week to our Automated Route Planning and Optimization solution, such as the ability to select and exclude data points like certain cities or zones from the plan, as well as a capacity vs. demand graph to help planners more efficiently build better plans and support the drivers in their daily pickup and delivery operations. More details on these features and other Maven products will be available via a Product Update email in the coming weeks.
We are also pleased to roll out a new Maven mission statement and company values; more information is provided below.
Update on Maven's Mission & Values
At Maven, we've continued to grow our business and expand upon our mission and values, iterating and improving over the past eight years on what we've learned since launching our company in 2014. Working with hundreds of successful carriers and thousands of leading industry professionals has pushed us to pursue groundbreaking innovation and helped us become a better business partner and premier technology provider for fleets.
We've invested a large portion of our R&D resources in developing and deploying cloud-based, AI/ML-powered route planning and fleet and driver management software. In doing so, we've helped fleets cut back on manual processes to better utilize their resources and operate more efficiently. Not only do these technology advancements optimize key trucking and business activities, such as creating better routes and HOS management systems for fleets and drivers, but they also help users of our software work more productively, improve safety, and manage by exception.
The key to these fleetwide productivity and efficiency gains provided by Maven's software, which lead to major cost reductions and improved profitability, is automation. By this, we don't mean that we're creating autonomous vehicle technology, negatively disrupting your operations, or deploying robots to run your fleet. Automation minimizes the more time-consuming, rote work that humans do, drastically improving our productivity and increasing our job satisfaction.
By cutting back on manual and paper-driven processes for planners, reducing the number of systems your dispatcher uses daily, making it faster for managers to see how drivers are performing in real time on their ELD compliance, routes, and workflows, and providing drivers with a simplified messaging feature to keep them in closer touch with their terminals, we're expediting the time that fleet employees and truck drivers spend on a variety of tasks, processes, and systems, giving them back valuable time every day to use on other key responsibilities. And, when our technology helps your fleet use your human resources and assets more effectively, we are proudly automating a significant portion of your operations.
Because automation is at the core of what we do to improve operational efficiency at fleets, and what we strive to do better at every day, we have recently updated our mission statement and tagline to reflect that at Maven, we are Automating Trucking Operations.
Our number one goal is to help your fleet leverage automation and the other benefits of our software to operate as successfully and profitably as possible. To help us continue to excel at this goal and give your fleet a positive ROI on Maven, we've also spent time revamping our company values, reflecting the ongoing evolution of our business and our mission statement. We're happy to share those values here too.
We're looking forward to living out our updated Maven values and mission statement to provide your fleet with the value of automation for many decades to come!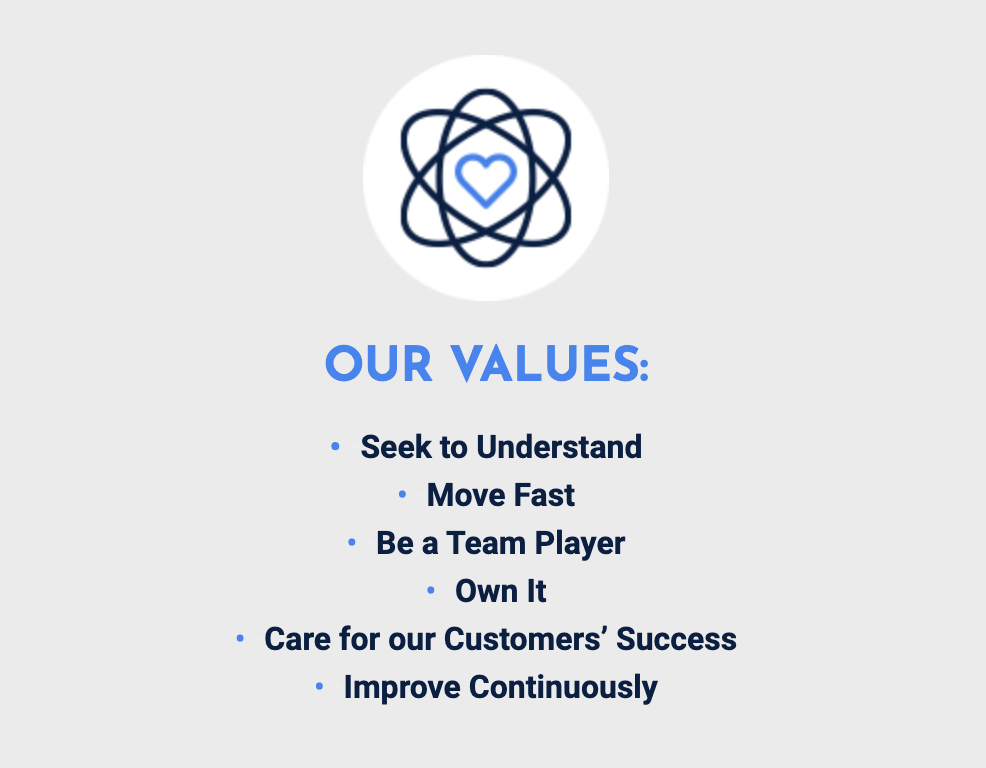 Maven Product Spotlight

NEW FEATURE: Company Locations
Maven Workflow – Portal Feature for Admins/Managers
Maven's new Company Locations feature allows users to view, add, edit, and manage all of their pertinent locations and geofencing, such as customer locations, fueling locations, and terminals, in order to more accurately track and record relevant data and provide fleet managers/portal administrators with more control.
Users can create and manage their own geofences around key areas, including custom building polygonal geofences on the map, which ensures that the most accurate locations and arrival and departure times are recorded.
Key Company Locations Features:
Supports shared geofences across multiple locations and multiple geofences for a single location
Provides users with the ability to create new polygonal geofences and use multiple geofences per location to auto-arrive/depart
Allows users to update existing locations and their geofences in the portal admin page
Currently, this feature is available to Maven Workflow customers.
To learn how to access the Company Locations feature in the future, please contact info@mavenmachines.com.
Additional Product Updates
In case you missed it, click on the button below to see our most recent Product Updates blog post.
Other new and upcoming product updates will be shared via email soon!
Maven Fall Event Highlights


Industry News & Thought Leadership
The National Trucking Driving Championships took place in Indianapolis from August 16-19, 2022. Roland Bolduc of FedEx Express took home the Grand Champion title, with more than 400 drivers in total competing at the event. Congrats to all the NTDC 2022 participants who represented our industry and set an example for other drivers!
As reported by FreightWaves, according to an ATA survey and report that compared data points from 2021 and 2019, truckload drivers earned 18% more in terms of their pay in 2021 vs. two years prior. Surveyed LTL carriers also increased compensation for drivers in 2021 by 2.6%.
On the Maven Blog: July 2022 Maven Newsletter Recap
Maven Blog Recap: Recent Posts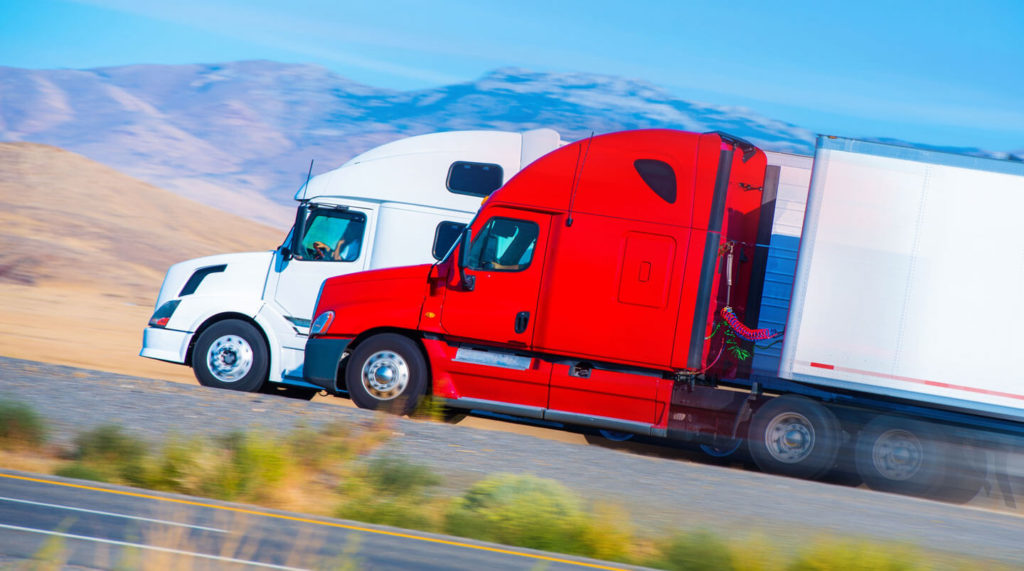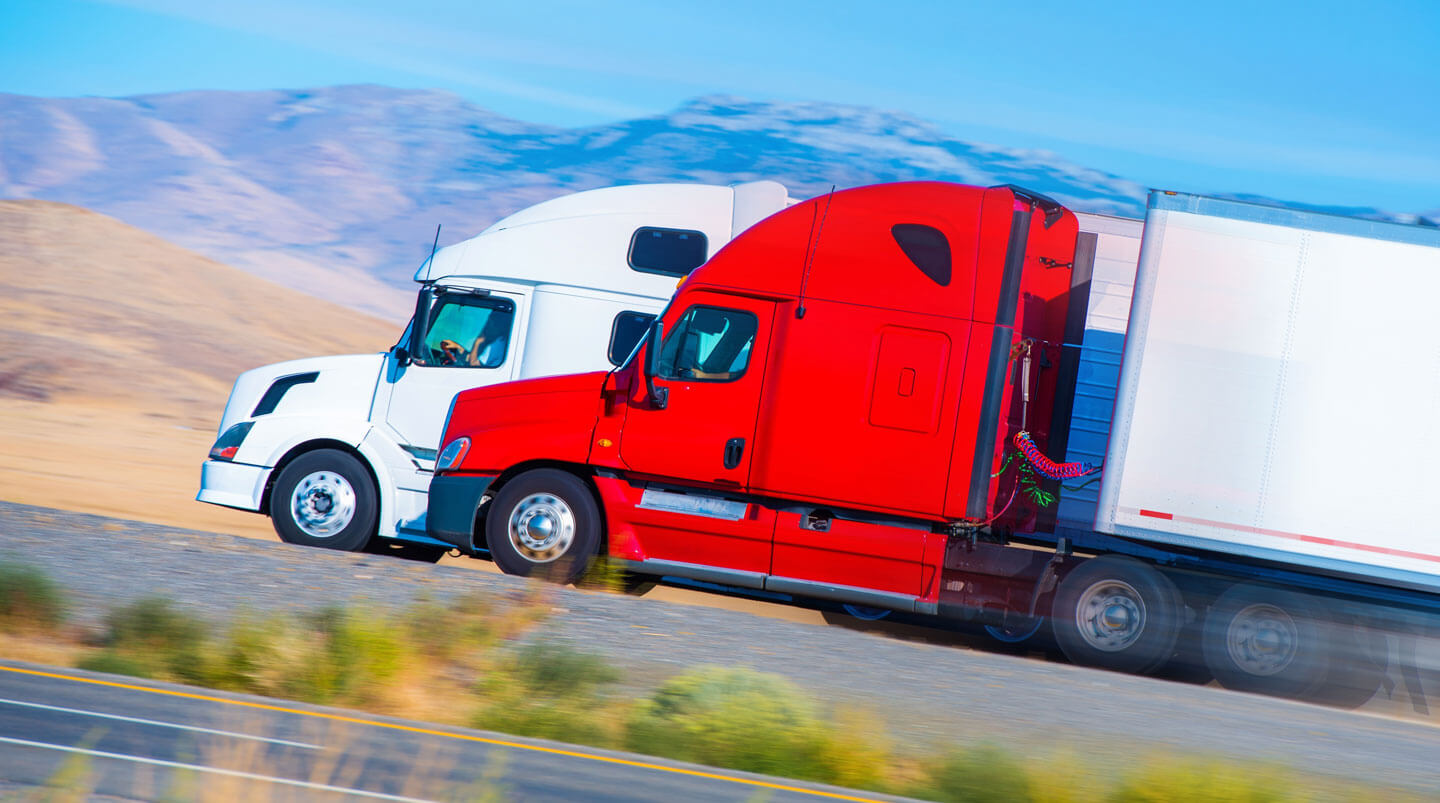 Maven Careers
Please keep an eye out for top talent to send our way. Trucking industry experience is a plus!
---