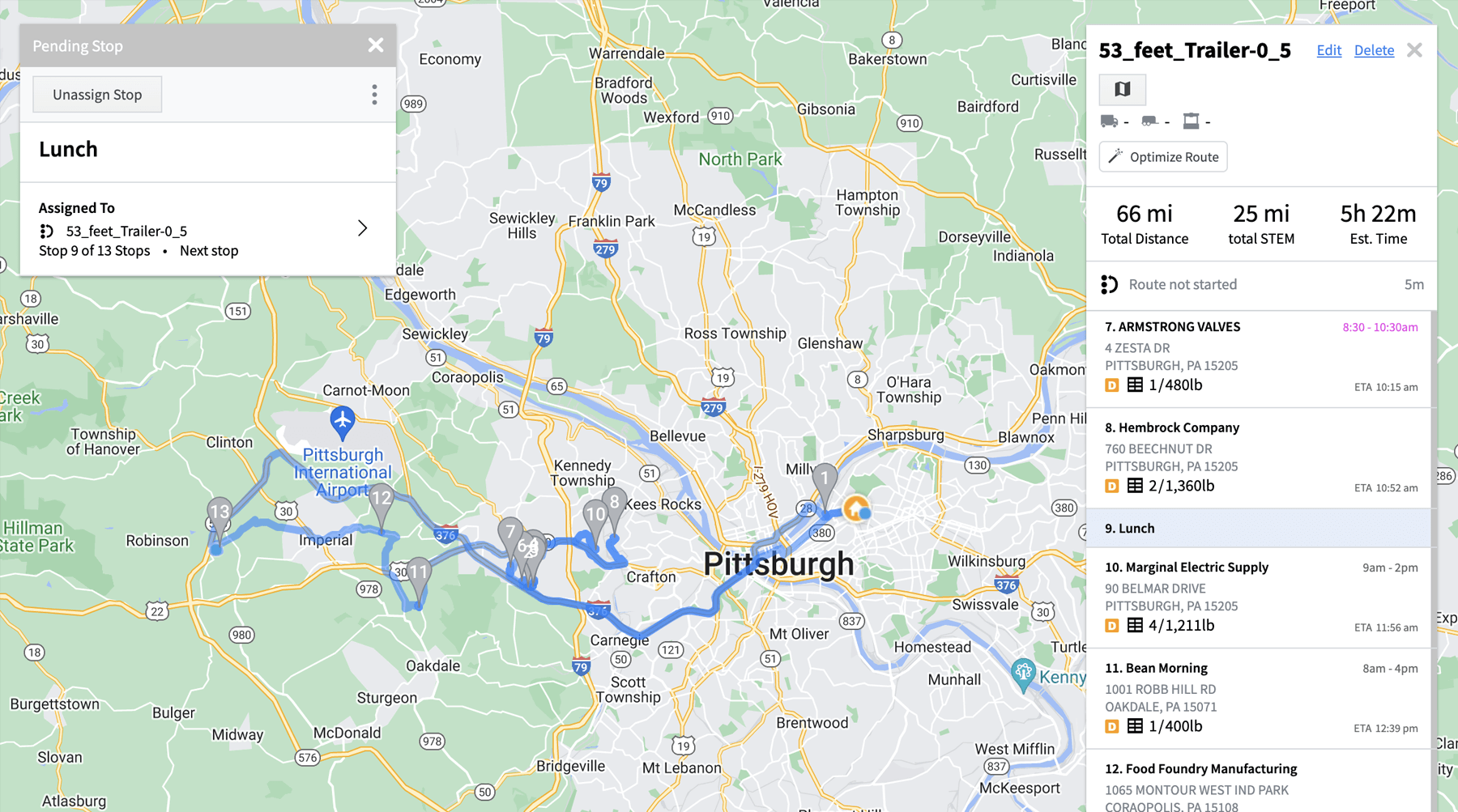 NEW: Maven Automated Planning & Route Optimization for P&D
Maven has been developing best-in-class, groundbreaking new features on our P&D platform to help LTL planners, dispatchers, and managers automate and optimize the freight and route planning process.
This intuitive AI and ML-based tool provides users with options to input data for planning variables quickly, allowing them to build optimal plans based on a variety of factors, such as available freight, geographic zones, start and end locations for pickups, start times, equipment constraints, driver shifts and costs, time and distance to run the route, and other key constraints. Routes can also be optimized and viewed on the map, allowing drivers to run more efficient routes and miss fewer pickups, increase the number of on-time deliveries, and add more stops per day. Maven's route planning and optimization tool saves time and gives planners the control they need, while also minimizing costs to the fleet.
Automated planning and route optimization software recently led to a 19.1% cost reduction in just one week at a terminal for a fleet that tested the software. For a comparable 200-truck fleet, using the software for one year would result in a $9M annual cost reduction.
By decreasing manual labor, enhancing decision-making, and saving time with automation software, Maven empowers users to increase productivity and manage by exception, while also optimizing capacity, reducing costs, improving resource allocation and driver utilization, and boosting operational efficiency for the fleet. Ultimately, the bottom line of the fleet is impacted, leading to maximized profitability.
To take advantage of this feature, existing Maven customers and fleets who are interested in using Maven to manage their operations can contact sales@mavenmachines.com.
Enter Input Variables, such as Fixed Costs and Lunch Breaks

Edit Key Planning Data on the Available Freight Screen, such as Shipments & Pallet Counts
Optimize Deliveries & Create Plans Using Different Constraints, such as Available Assets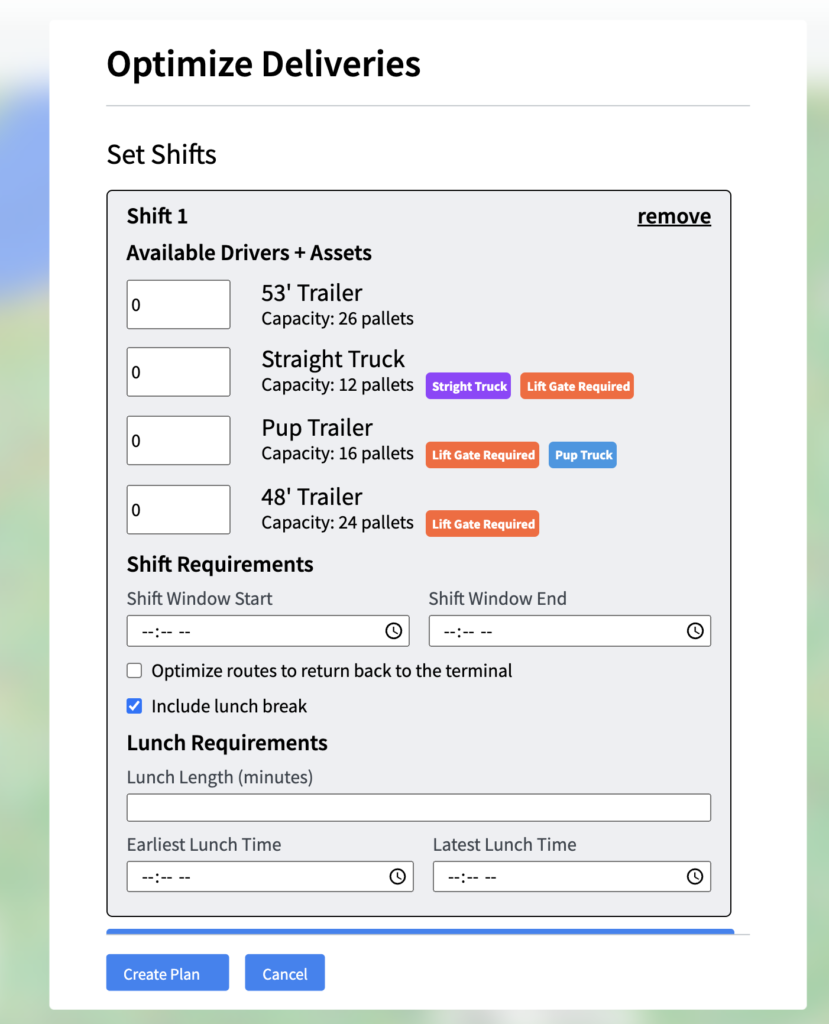 Run the Automated Route Optimization Process While You Complete Other Tasks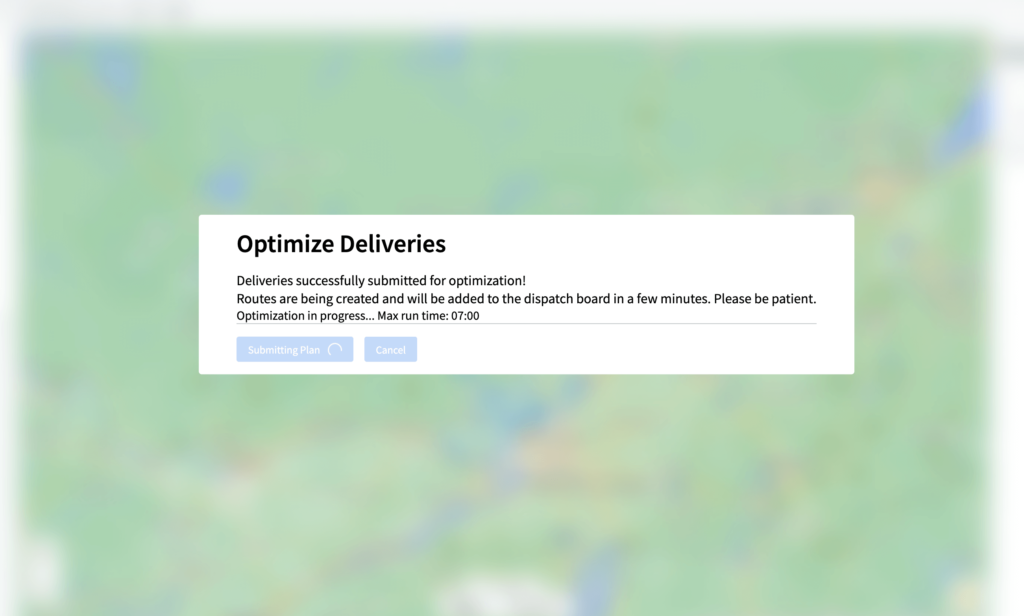 View and Compare Optimized Routes on The Map in the Portal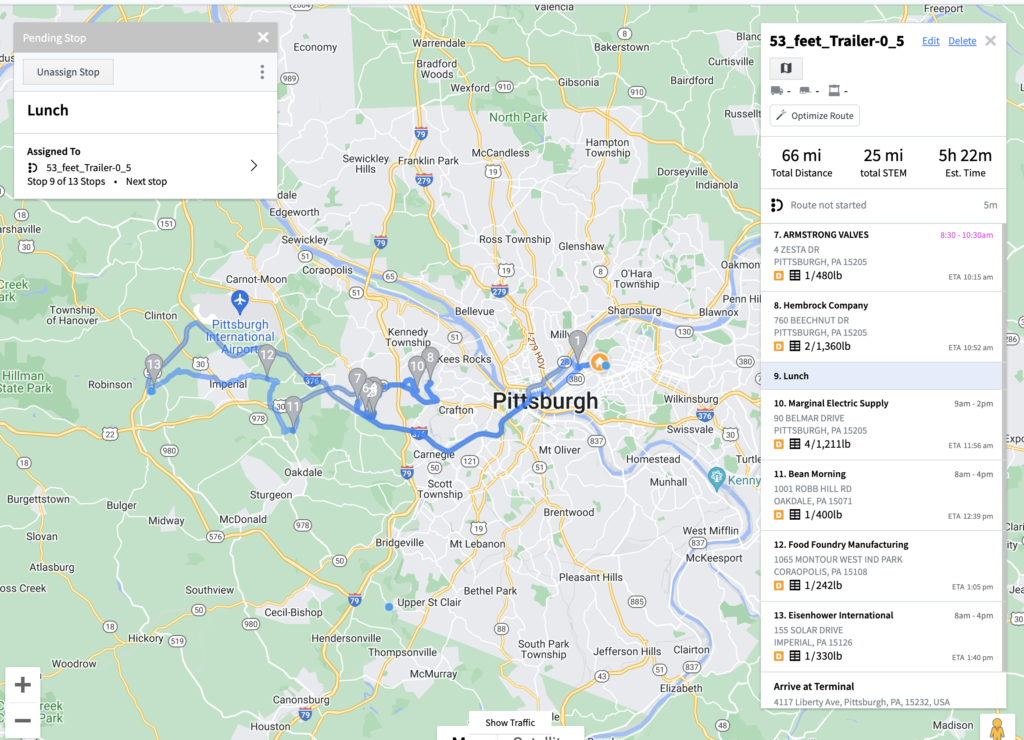 Drivers Run More Efficient Routes With More On-Time Deliveries and Fewer Missed Pickups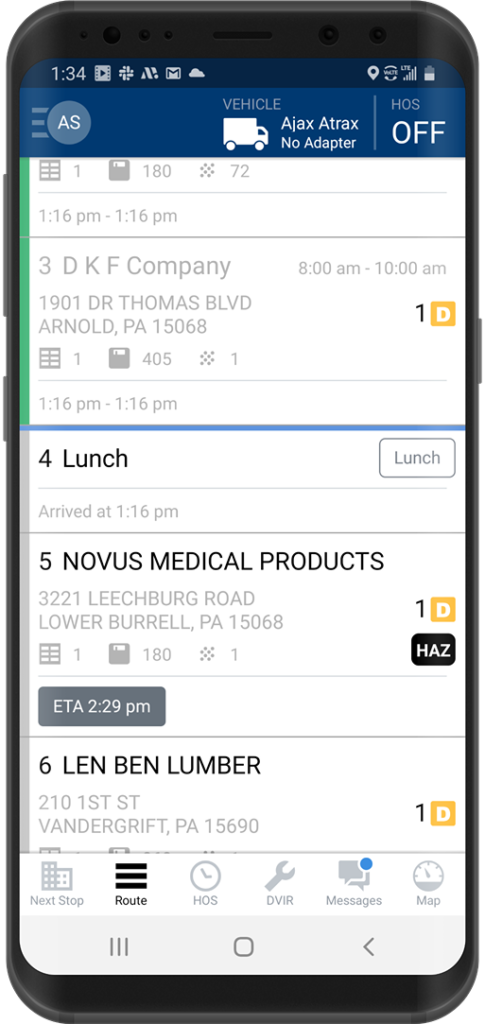 ---
To schedule a product demo and learn more about how Maven can optimize your operations, contact sales@mavenmachines.com.
---