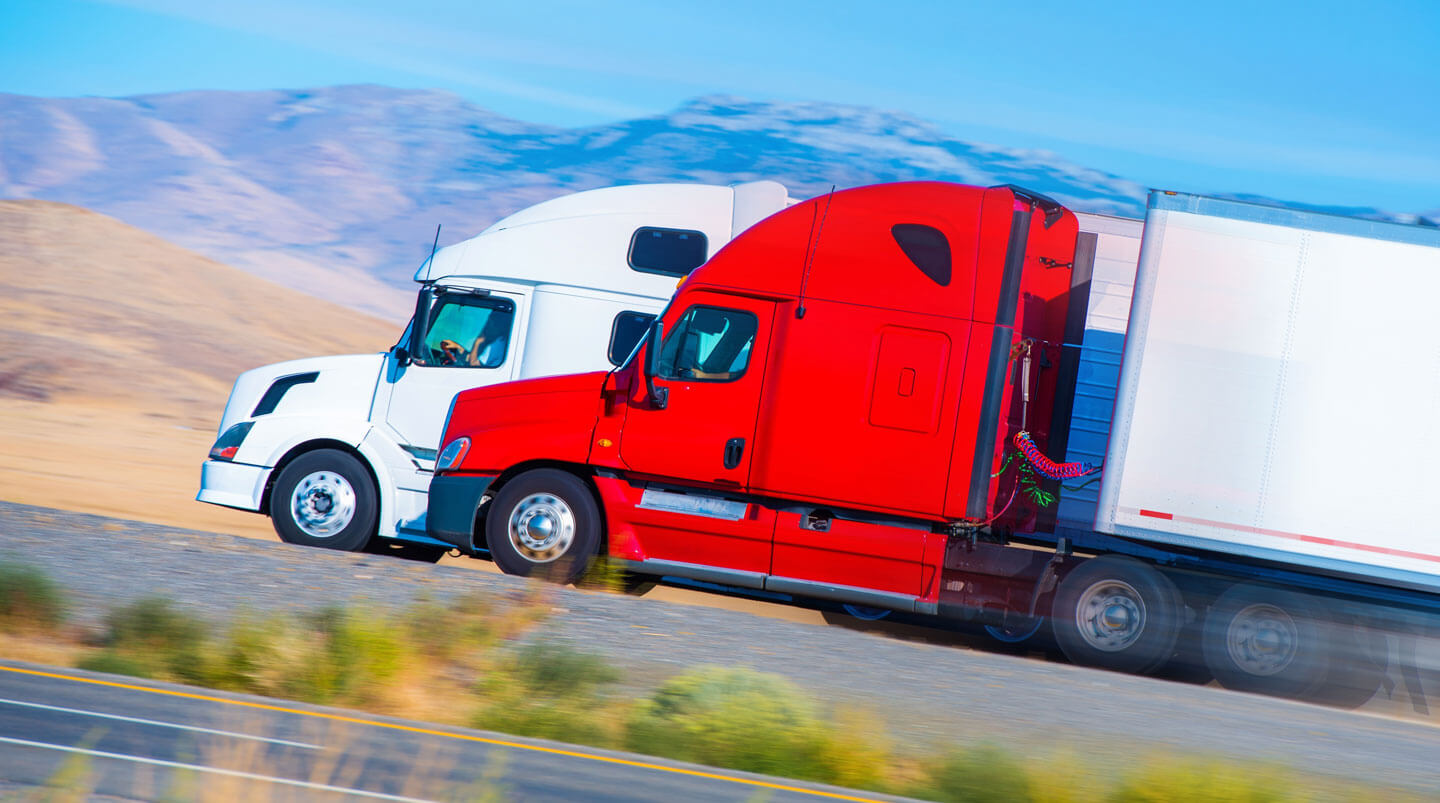 July 2022: Maven Company News
As we rolled out Automated Route Planning & Optimization and several new features this July, we also began planning ahead for other product enhancements and the Fall 2022 trade show season, including exhibiting at the ATA MCE 2022.
Be sure to check out our July 2022 Product Updates on The Maven Blog to learn more about recent product improvements.
We hope that you're looking forward to August too!
Maven Product Spotlight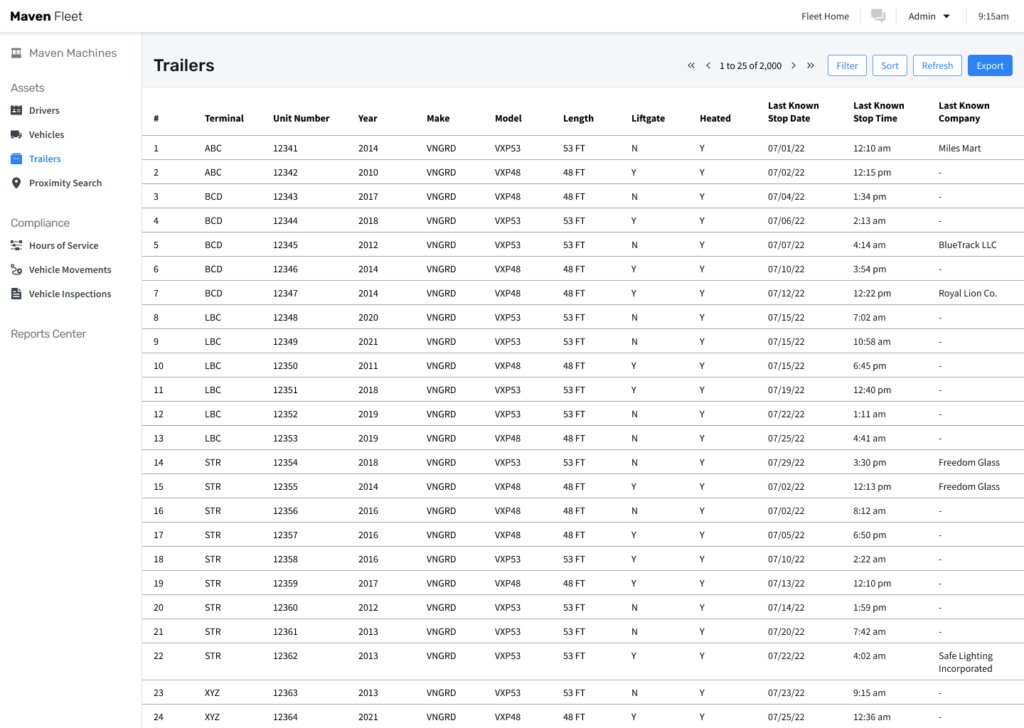 New: Maven Trailers Page in the Maven Fleet Portal
A new Trailers page in our Maven Fleet portal includes information on trailers, including the last known location of each trailer. There are also buttons at the top of the page to pull up a navigation bar for fast filtering and sorting.
The last known location of the trailer is determined from the last known location of the last tractor pulling the trailer. No additional tracking hardware is required.
Relevant information about trailers, such as their terminal, unit number, make, model, year, length, and whether or not they're heated or have a liftgate is also available on this page.
Importantly, the last known stop date, stop time, and location, such as the stop or terminal, are easy to find on the page. Data can also be sorted, filtered, and searched to provide fleet managers and other users with quick access to any key information on trailers.
Results can be exported for reporting purposes, and this page can be easily used in conjunction with other pages on the fleet portal, such as the Drivers page
Please contact info@mavenmachines.com if you're interested in having this feature enabled for your fleet. To learn more about other new and improved features from Maven, check out our July 2022 Product Updates blog post or feel free to connect with us.
Featured Event: ATA MCE 2022

Maven is looking forward to participating in the ATA MCE 2022 Conference again as a featured exhibitor. Join us from October 22-25 in San Diego, California for the American Trucking Association's Management Conference & Exhibition (ATA MCE) for exhibitor hours, policy discussions, committee meetings, educational sessions, social events, networking and more! As outlined by the ATA, here are five reasons to attend:
Expand your knowledge in trucking
Influence the industry on policy issues
Make connections with thousands of industry leaders
Discover new innovations from 200+ exhibitors (including Maven!)
Experiences & entertainment, including a performance by Walker Hayes
Over the past year, the ATA has been focused on advancing the future of trucking, which has included an increased emphasis on technology, workforce programs, infrastructure, and more. At the ATA MCE 2022, we're looking forward to showing how Maven's technology helps trucking companies enable their workforce to operate more productively and move into the future.
Learn more about the conference and see the exhibition map. We'll be ready to connect with you at Booth #13037 near the front of the hall!
Industry News & Maven Thought Leadership
• Most large fleets continued to show revenue growth last year, according to Transport Topics and other sources, with many for-hire carriers reporting record results. Now, the question is: what will the remainder of this year bring?
• ATRI's recent report outlines best practices for recruiting younger drivers, noting that they consider a variety of factors beyond just pay when choosing a carrier, including opportunities for advancement, company culture, and transparency.
• More women are joining the trucking industry, in large part due to innovation and the advancements in connectivity that are fostered by technology in the industry, reports Business Insider.
• Maven's Vice President of Engineering, Daniel Gorziglia, outlines best practices for fleets to thwart and mitigate cyberattacks in this Supply Chain Brain piece.
Maven Blog Recap: Recent Posts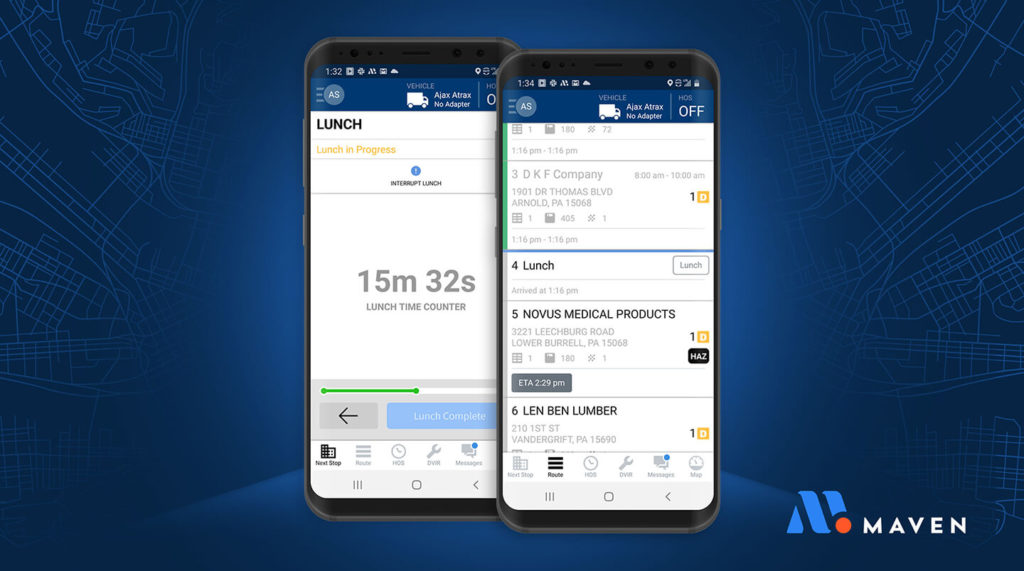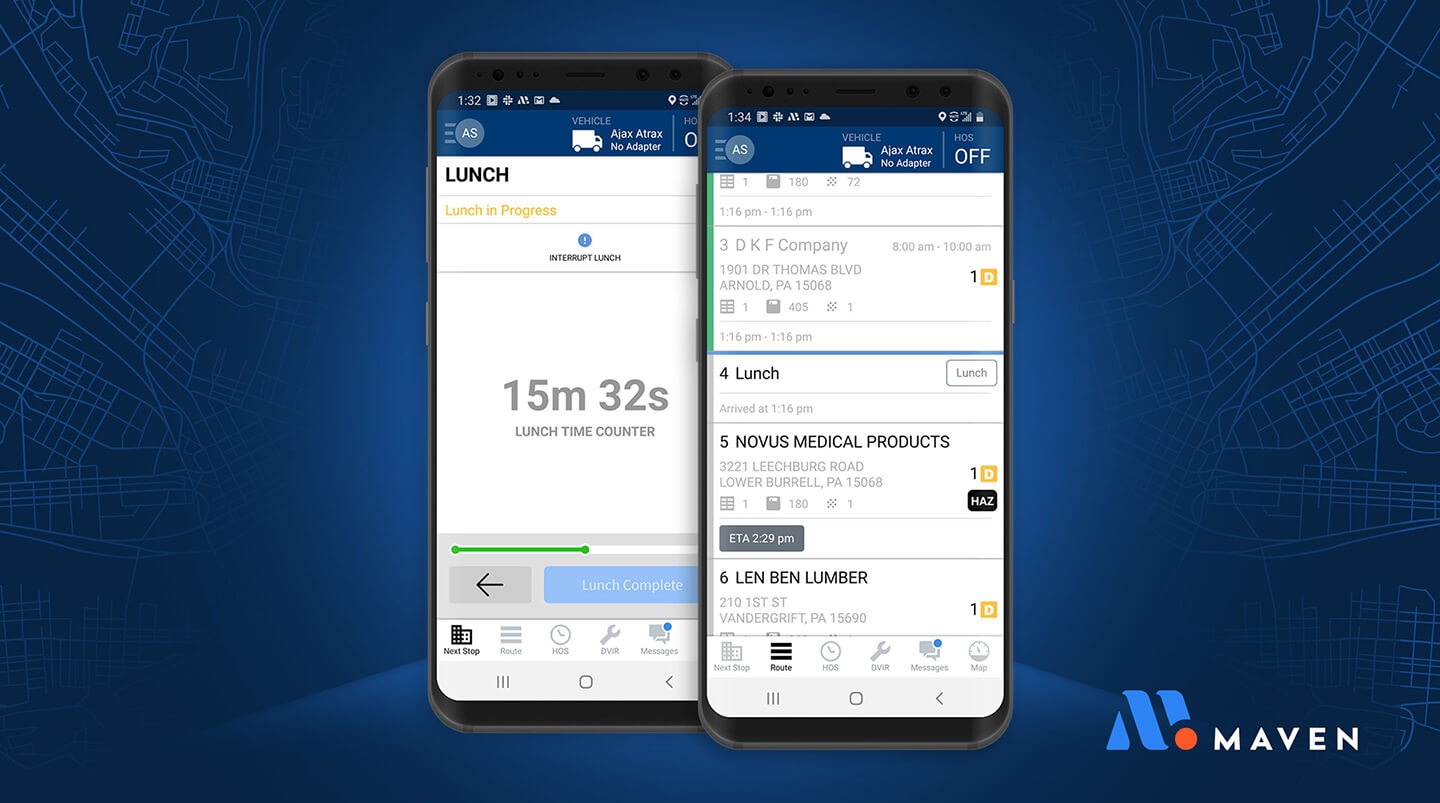 Maven Careers
Please keep an eye out for top talent to send our way. Trucking industry experience is a plus!
---