September 2021: Key Feature & Product Updates
This month's updates include the addition of new features, along with several improvements to existing features!
The new Line Haul feature will allow drivers to perform line haul swaps in the Maven mobile app. Maven Dispatch users also now have the option to order customized shipment tags. Additionally, there are improvements to Maven ELD's log exporting capabilities and roadside inspections, and we are now supporting California Maven ELD users specifically with two new rulesets.
Also, drivers should always keep their Maven mobile app updated to the most recent version in the Google Play store or follow the notifications prompting an update when they open the app again in order to start accessing these new features over the next few weeks.
New Mobile App Feature Available!
Linehaul
This innovative new feature is the first of its kind on the market. Maven is now providing relay visibility and auto-swapping for drivers who are using the Maven mobile app.
Line haul drivers can now easily see when their partner is arriving. Fleets can also allow drivers to use automated relays, which reduces the amount of time spent on relays and the workload of drivers. Maven's Line Haul feature, coupled with auto-arrive and auto-depart options, allows line haul drivers to simply start and end their trip, minimizing the need for additional action and improving the driver's experience. If needed, drivers can also quickly override the swap manually.
These workflows are specifically suited for line haul drivers to provide them with easy-to-follow steps that decrease manual driver actions and the time spent on swaps, allowing drivers to move more productively throughout their day.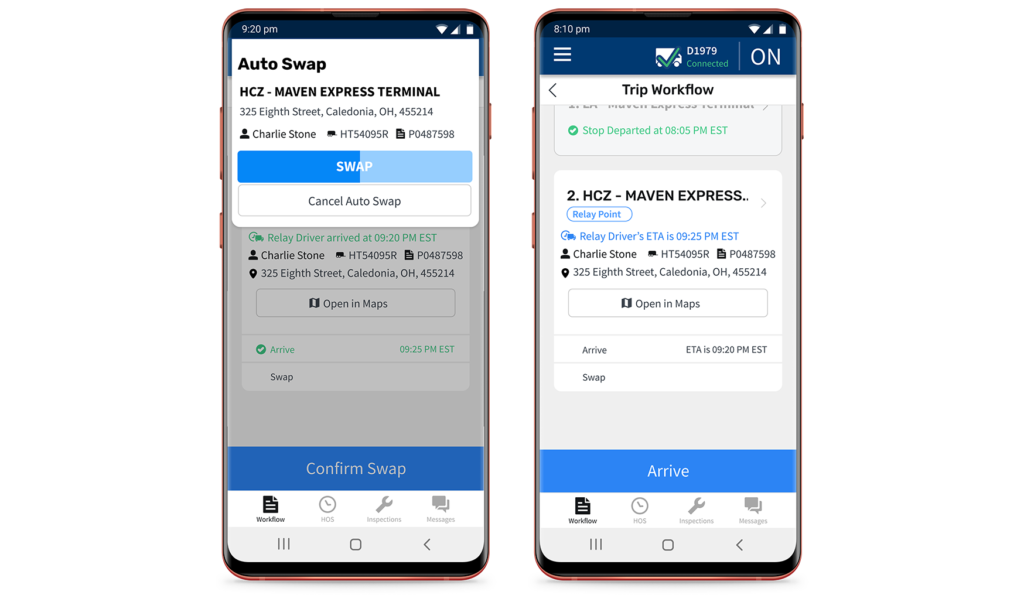 Maven ELD Updates
New Rulesets: California Intrastate Property and Passenger
Maven is pleased to add two new Hours of Service (HOS) rulesets to support drivers who drive in California. The two new rulesets, California Intrastate Property and Passenger, enable qualifying drivers to take advantage of California's special HOS rules.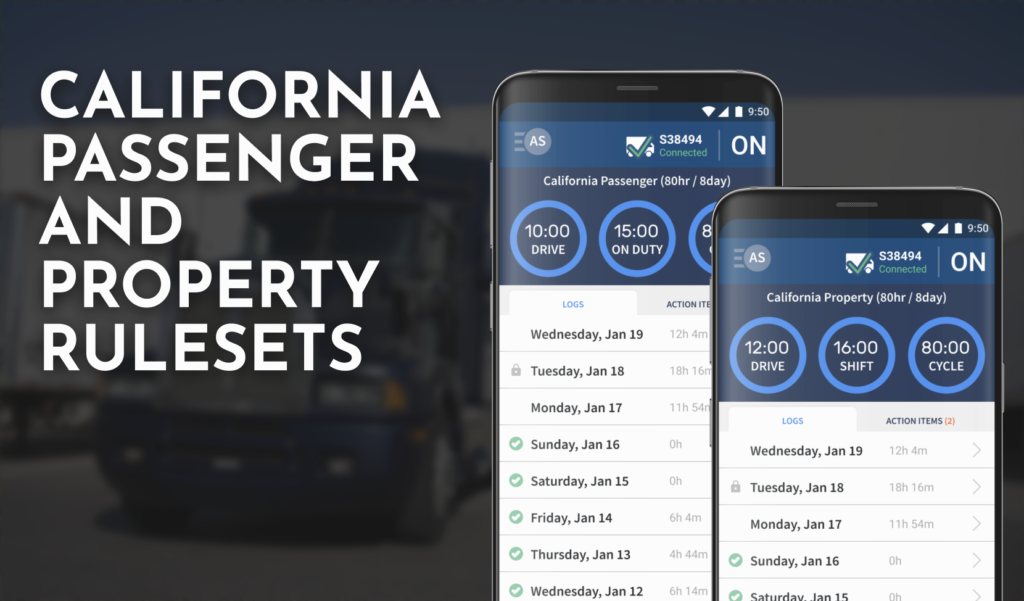 Improved ELD PDF Log Export
Maven is excited to launch a major improvement for how it exports ELD logs. This improves PDF reliability and readability, and it adds additional data elements to make the export more complete.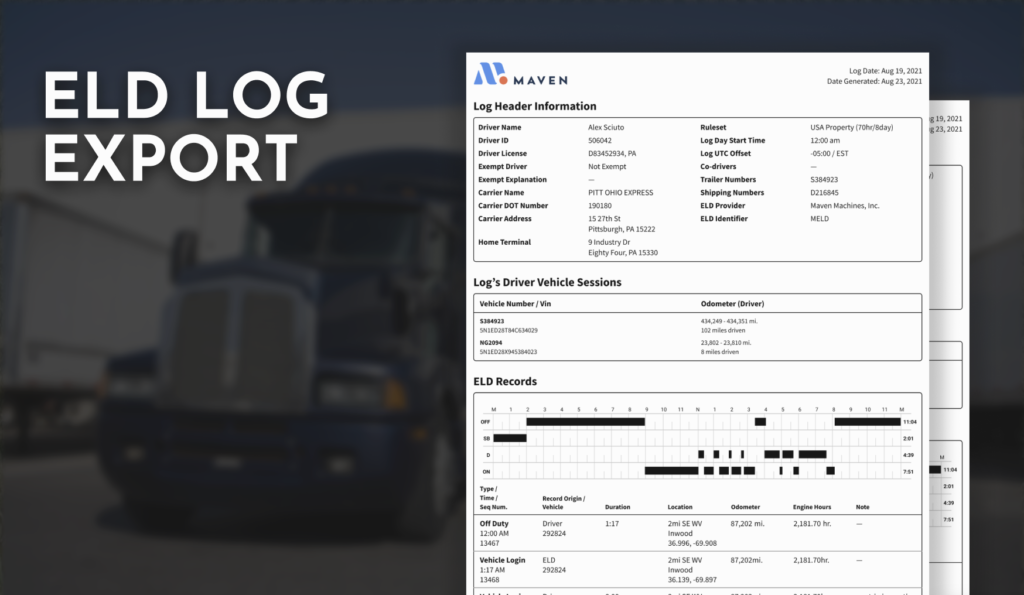 Improved ELD Roadside Inspection
Maven is improving the interface for viewing logs at a roadside inspection. This major improvement simplifies the on-device inspection user experience and adds additional data elements to make roadside inspections more successful for all Maven ELD drivers.
ELD Roadside Inspection now enables drivers to more easily swap between Canada and US locations. A simplified user experience for both drivers and inspectors allows them to enter a comment and email address, and to send 8 days of logs as a series of pages at once.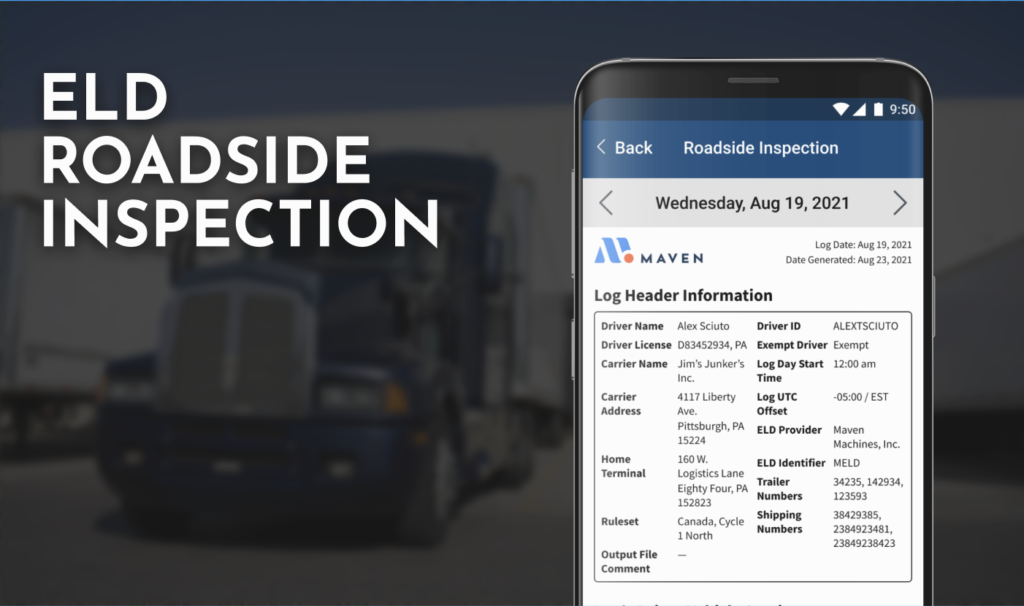 Maven Dispatch Updates
Customizing the Order of Shipment Tags
This new Maven Dispatch feature gives fleets the ability to create a custom sequence for the shipment tags used. Users can then highlight their most important shipment tags by showing them first in the Maven Dispatch portal and the Maven mobile app.
To find out how you can access these updates and other features, please contact sales@mavenmachines.com.