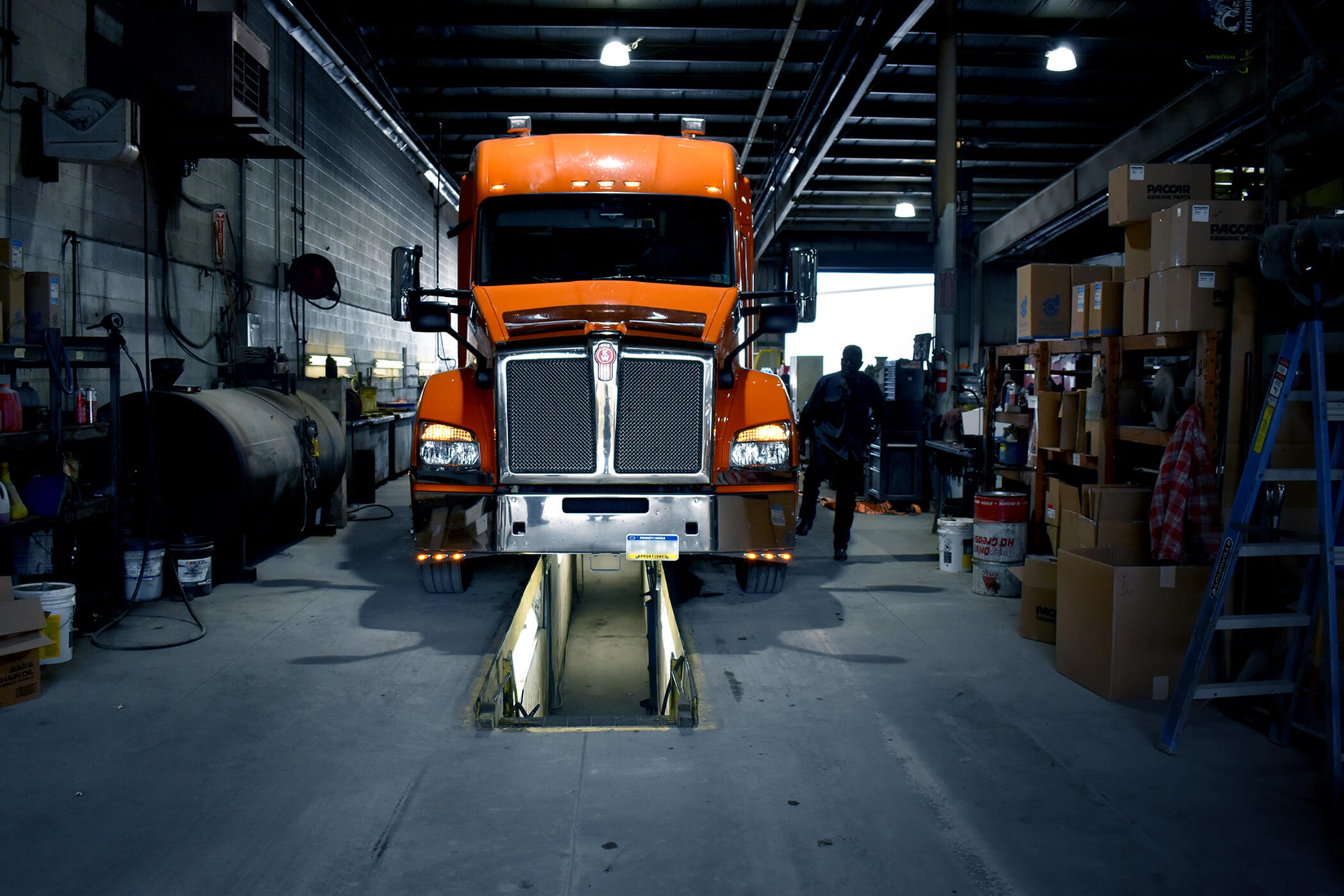 Yourga Trucking Optimizes Compliance, Safety, & Productivity with Maven's Fleet Management Platform
"Obviously, a 40% reduction in HOS violations is a significant compliance and safety improvement. It also leads to cost-savings, which improves our bottom line. It's great for our drivers because they get safety bonuses, and our managers spend less time dealing with violations. Everybody wins."
Marc Buskirk, VP of Sales & Marketing, Yourga Trucking
---
Yourga Trucking, Inc. is a flatbed trucking company headquartered in Pennsylvania that provides truckload service to a major portion of the United States and Canada. Maven is a leading enterprise software company that provides mission critical, cloud-based fleet management, ELD, workflow, dispatch, and routing solutions to the trucking and transportation industry. Over 250 truckload, less-than-truckload, and parcel fleets rely on Maven to optimize their operations.
Prior to adopting Maven's fleet management platform, Yourga experienced frequent technical difficulties, limited reporting options, problematic compliance management, and poor visibility into HOS violations. As a result of implementing the Maven Fleet management portal with the Maven ELD mobile app, Yourga experienced a 40% reduction in HOS violations YOY, 50% less time spent on log edits vs. their previous system, and other improvements in terms of cost savings, compliance, driver satisfaction, safety, and operational efficiency.
Maven Fleet's cloud-based portal for managers is a reliable, real-time fleet management solution that maximizes operational efficiency and profitability, and the accompanying Maven ELD mobile app for drivers improves safety, compliance, satisfaction, and productivity. Some of the all-in-one Maven Fleet/ELD platform features include a real-time map for tracking vehicle locations, searchable dashboards and flexible reporting for critical events and fuel idling, color-coded HOS management, in-app messaging, same-day log edits, helpful notifications and alerts, and full integration with TMSs and other systems.

Significant Results
By harnessing the power of Maven Fleet & ELD, Yourga quickly saw measurable results, including:
A 40% decrease in the number of HOS violations YOY
A 50% reduction in time spent managing log edits vs. the prior system
Increased productivity and operational efficiency
Cost savings as a result of fewer violations
Consolidation of various tasks and solutions within a single, unified platform
Clearer visibility into drivers, vehicles, trips, and HOS
More time to dedicate to recruitment of drivers
Improved driver satisfaction and safety
Improved FMCSA Compliance & Safety Score
Best-in-class customer support
The feedback from Yourga's management team has been overwhelmingly positive, and drivers are praising the app's ease of use and intuitive interface. Both management and drivers have reported exceptional customer service from Maven's 24/7 US-based customer support team.
Learn More
For further details on how Yourga's decision to implement Maven Fleet & ELD resulted in positive and measurable results, read the full case study: