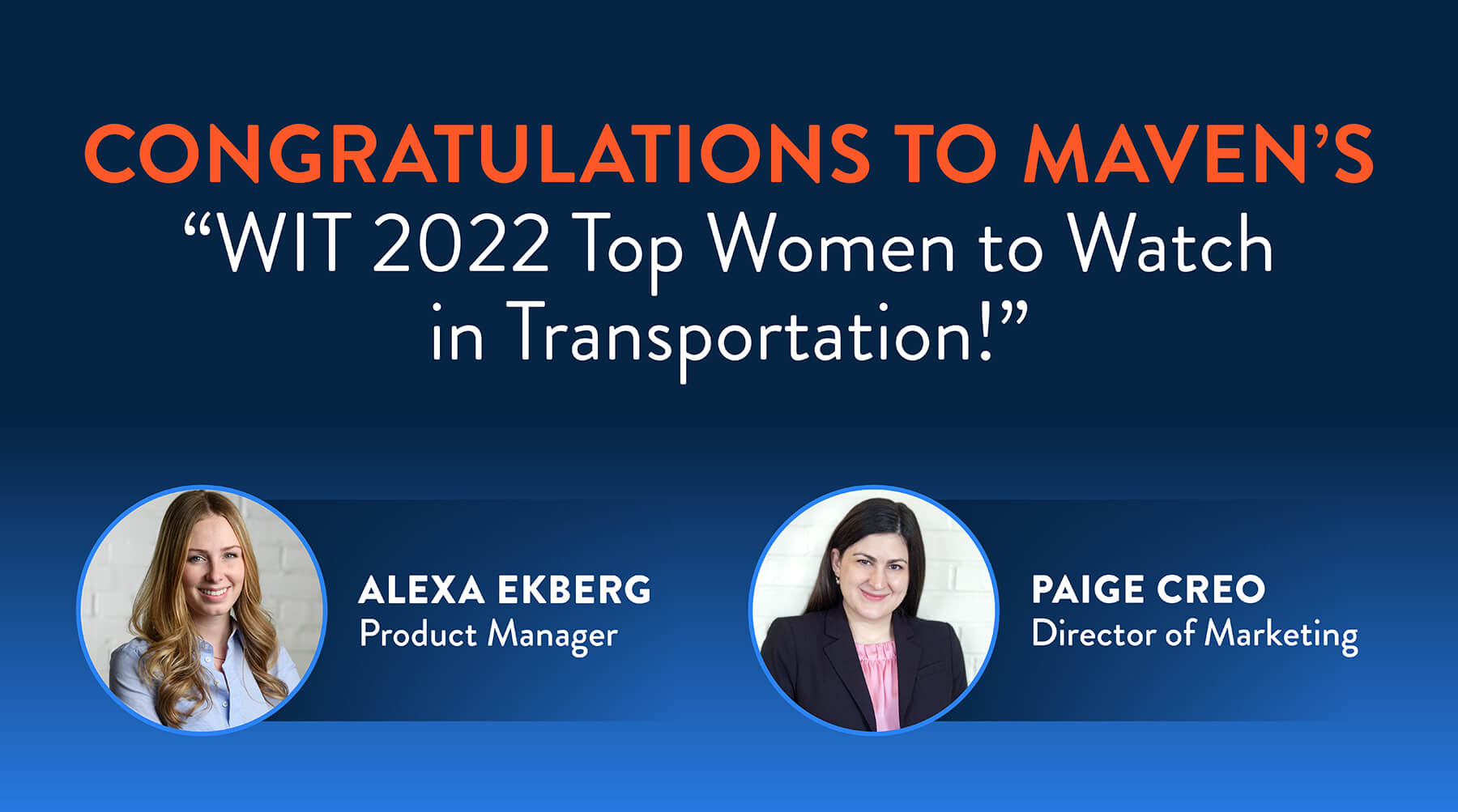 Maven's Women In Trucking "Top Women to Watch"
Today, the Women In Trucking Association (WIT) announced its fifth annual list of Top Women to Watch in Transportation, and Alexa Ekberg, Maven Product Manager, and Paige Creo, Maven Director of Marketing, are named among the honorees.
At Maven, we value Paige Creo and Alexa Ekberg's innovative approach to developing and promoting mission critical driver and fleet management software.
"I am thrilled to be among this list of incredible women leading the charge in the transportation industry. It truly is an honor," Ekberg commented.
The editorial staff of WIT's Redefining the Road, WIT's official magazine, selected the individuals for their significant career accomplishments in the past 12 to 18 months, as well as their efforts to promote gender diversity.
"It's wonderful to be recognized for something you care deeply about, and I'm proud to share this honor with so many other accomplished women in our industry" explained Creo.
Maven CEO Avi Geller adds, "I'm proud that Women In Trucking has recognized Alexa Ekberg and Paige Creo for their contributions to Maven and the hundreds of fleets that rely on our cloud-based telematics, driver workflow and ELD, route optimization, and fleet management platform. I'm also pleased to see that their hard work in helping to reduce the driver shortage, improve supply chain challenges, and promote gender diversity in trucking has not gone unnoticed. They are exceptional colleagues and talented individuals who lead by example."
Congratulations, Alexa and Paige, on this wonderful acknowledgment of your career accomplishments and your dedication to the trucking industry!
The complete WIT press release can be found here.