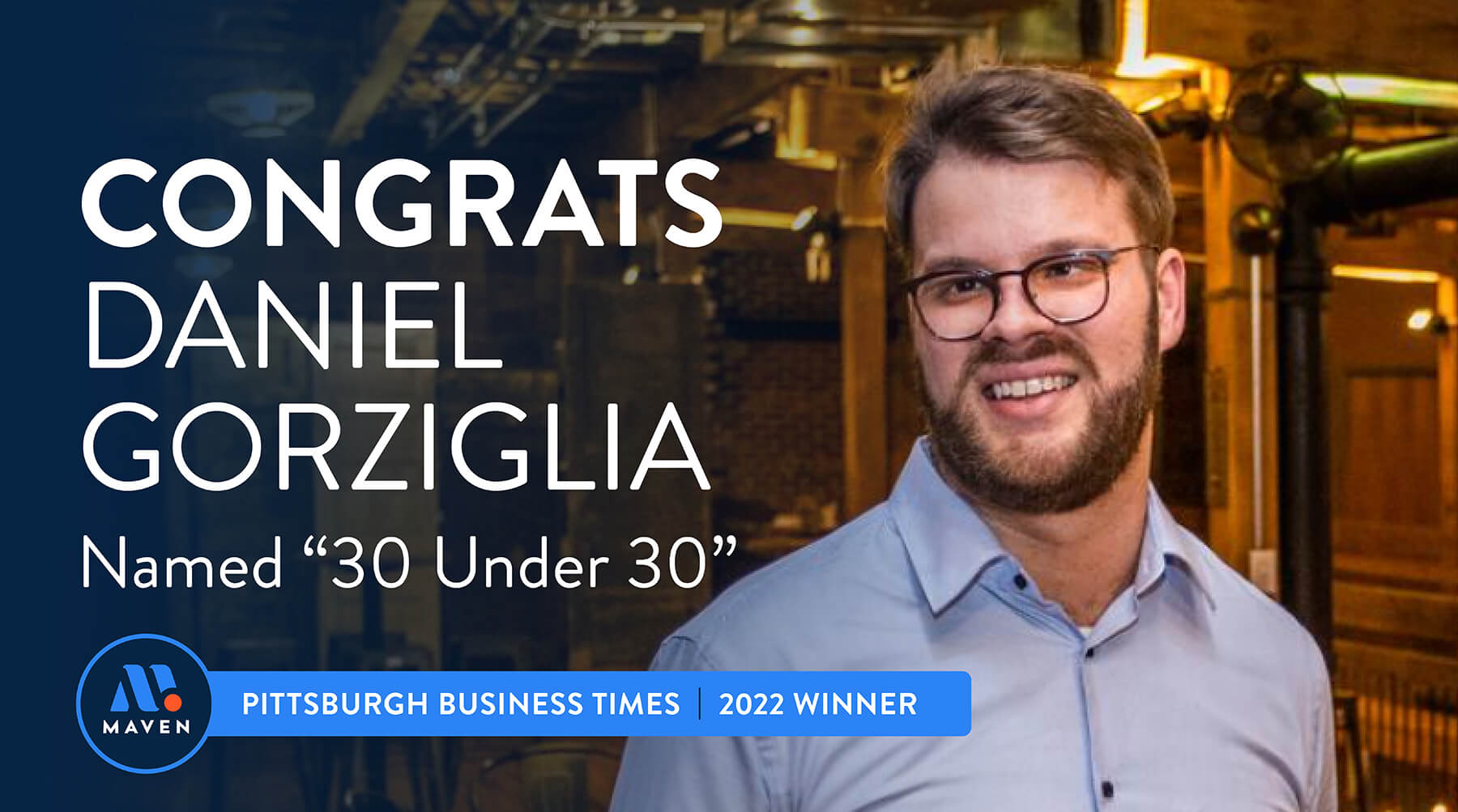 Maven's Vice President of Engineering Named to Pittsburgh Business Times 30 Under 30 List
Maven's Vice President of Engineering, Daniel Gorziglia, has been named to the Pittsburgh Business Times 2022 30 Under 30 list that highlights exceptional young business and community leaders from throughout western Pennsylvania.
Maven CEO Avi Geller says, "Over the last six years, Daniel Gorziglia's impact on the growth and development of the engineering organization at Maven has been immeasurable. As the Vice President of Engineering, Daniel is always thinking ten steps ahead and working to ensure that we are a leading innovator and provider in the transportation solutions space in North America, as well as a premier employer of top tech talent in Pittsburgh and around the world."
Each year, a panel of judges sifts through a poll of hundreds of nominations in the Pittsburgh region to name 30 leaders under the age of 30 who have demonstrated outstanding professional achievement while also becoming leaders in their communities.
Maven is reshaping the future of trucking and transportation to improve operational efficiency, safety, and profitability. As a result, we are rapidly growing and hiring in both technical and nontechnical roles.
Read more about Daniel and his contributions by clicking here.