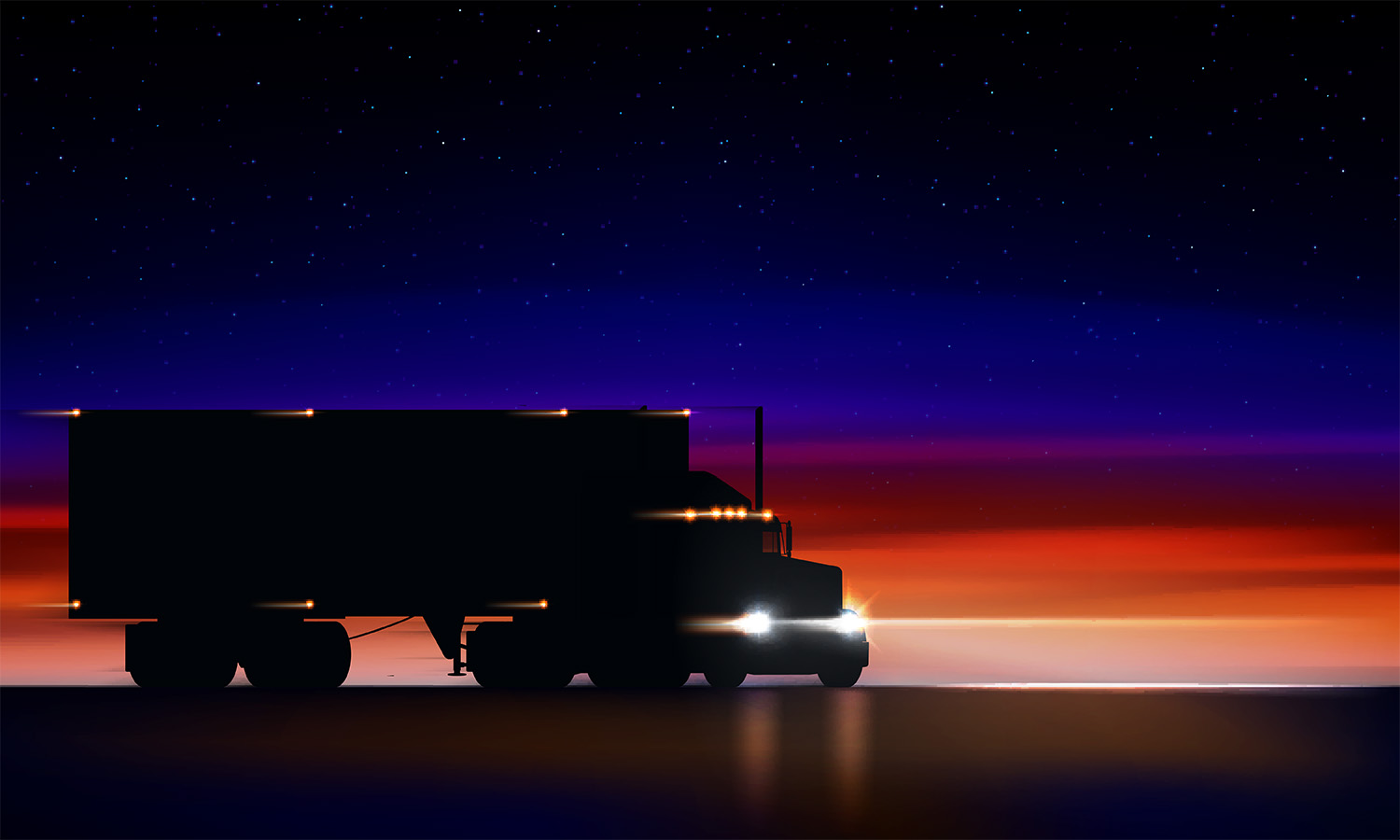 February 2022 Company News
February 2022 was spent preparing for events, creating new business opportunities, and enhancing our product offerings. We don't know about you, but we're ready for spring's lovely weather and catching up with all of our industry partners as a host of upcoming trade shows and conferences. We're especially excited for the TCA Tip-Off Watch Party & Lounge that Maven is co-sponsoring at Truckload 2022. We have a busy few months planned and look forward to getting to share it all with you in our next newsletter.
We also continue to grow and hire for numerous positions as demand for our robust solutions suite increases. Consider telling your friends: Maven is hiring!
In the meantime, however, in more somber news: our thoughts are with those in Ukraine during this troubling time, and we wish for peace and safety for all.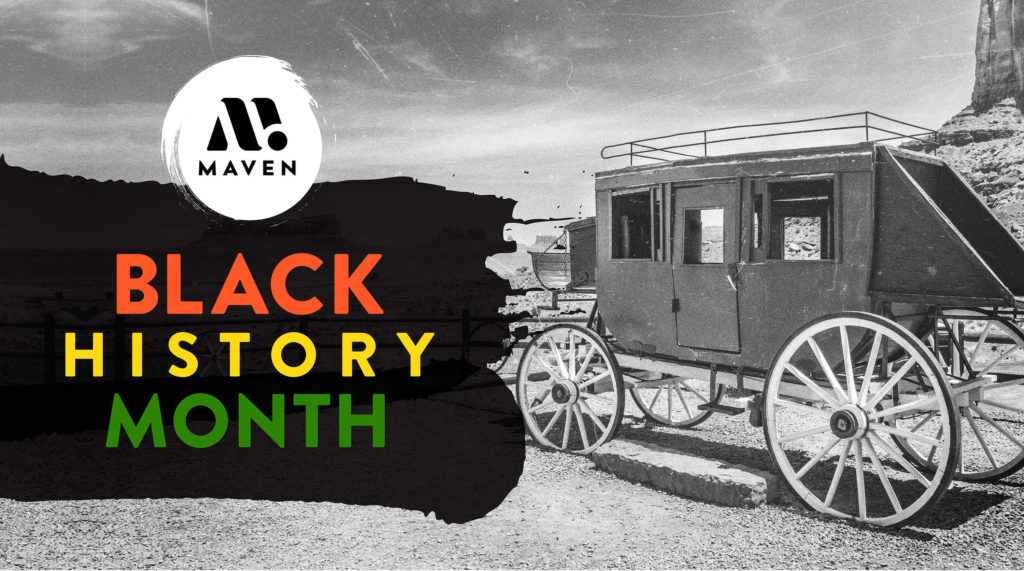 Celebrating Black History Month: William "Curly" and Annie Neal
This Black History Month, Maven shared the story of one of America's first Black movers of freight, William "Curly" Neal, and his wife Annie. The couple made history in the Old West and are trailblazers in terms of their contributions to what is now the trucking industry.
We are also proud to shine the light on diversity and inclusion conversations and initiatives that are happening in the trucking industry to improve equality and the driver shortage. Maven continues to be part of these critical discussions as the trucking industry evolves to transform the future of freight.
All blog posts are available on The Maven Blog.
Upcoming Events
Maven is gearing up for another successful trade show season and will be participating in these upcoming events:
Maven will be a featured exhibitor at the Truckload Carriers Association (TCA) Truckload 2022 on March 19-22 in Las Vegas, NV. We are also sponsoring a "TCA Tip-Off" event to kickoff exhibition hours on Sunday, March 20th (more details below). Truckload 2022 is considered the premier event for truckload professionals looking to make new connections and educate themselves on the latest trends in the industry.

Maven will be attending the Mid-America Trucking Show (MATS) annual event on March 24-26, 2022 in Louisville, KY. Since 1972, MATS has offered three days full of exhibits, education, entertainment, and networking—all at the largest annual trucking event in the world.

Maven will be exhibiting at the National Private Truck Council (NPTC) 2022 Annual Education Management Conference and Exhibition on April 10-12, 2022 in Cincinnati, OH. NPTC's Annual Conference and Exhibition hosts over 1,200 attendees and 160 exhibitors each year.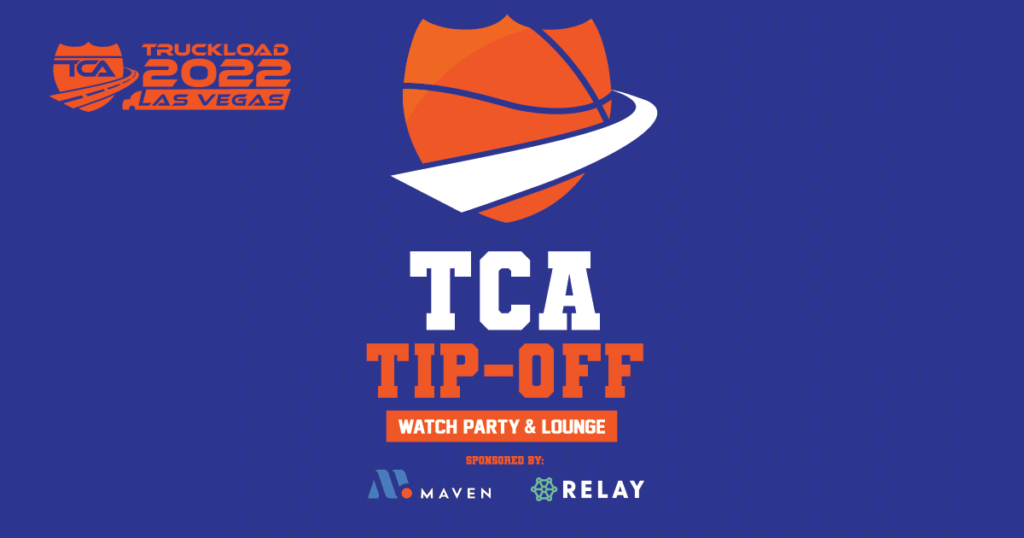 Celebrate the opening of the Truckload Carrier Association's exhibition hours and watch the NCAA tournament action during Truckload 2022 with Maven!
We hope you will join us on Sunday, March 20th from 3:45 p.m. – 7:00 p.m. PT as Maven co-sponsors the TCA Tip-Off Watch Party & Lounge at the Wynn Las Vegas for Truckload 2022 attendees! Network with colleagues and watch the second round of college basketball tournament in action. There will be numerous games on large screens, booths, brews, and delicious bites in the special viewing lounge and throughout the exhibit hall. Participants can also up the ante by participating in a convention-wide bracket for a chance to win some cash, and Maven will also have a special prize giveaway contest at our booth (#623).
Stay up to date on our TCA plans or reach out to schedule a meeting with us at the show here.
Maven in the News: February 2022
Maven CEO Avi Geller examines what's coming for fleets in 2022 in Supply Chain Brain's "Five Truck Trend Takeaways from January" recap.
Maven Careers & Team Growth
At Maven, we seek out talented individuals who can add value to our team. Currently, we are hiring for positions in sales, finance, marketing, product management, project management, and engineering. Feel free to refer a friend! Apply by visiting our Careers page.