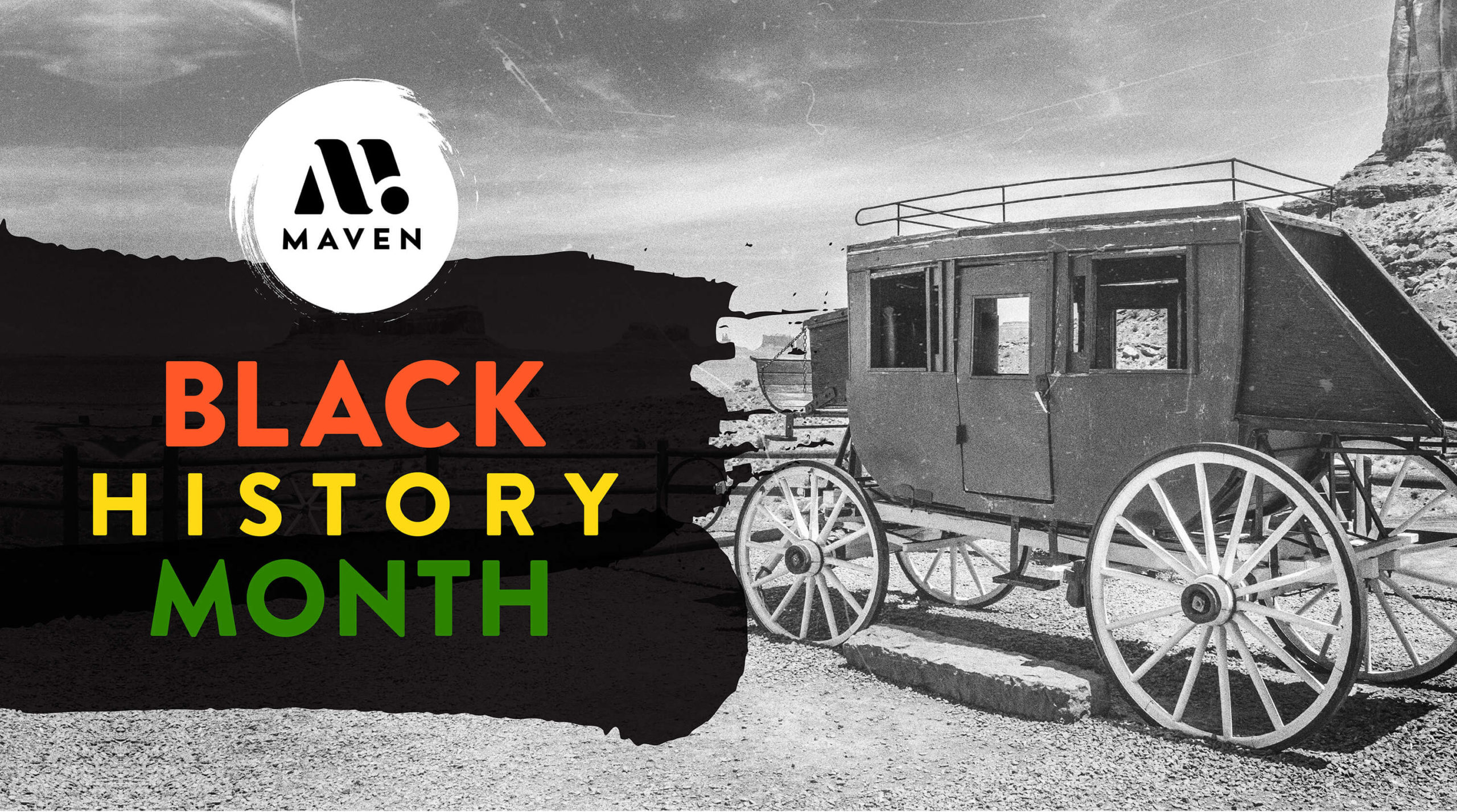 Celebrating Black History Month: William "Curly" and Annie Neal
"I've got shotgun!" is an exclamation that most drivers have heard at one time or another to indicate that the passenger wants to ride in the front seat. But the figure of speech is entrenched in the history of the Old West, and in particular, Annie Box Neal.
This Black History Month, it is our pleasure to tell the story of one of America's first Black movers of freight, William "Curly" Neal, and his wife Annie. We are also proud to shine the light on diversity and inclusion conversations and initiatives that are happening in the trucking industry.
Despite auspicious beginnings with trailblazers like the Neals, in 2022, 12.1% of American truck drivers are Black or African American, a percentage that has only increased by 1% since 2010, and women only make up 9.1% of all American truckers. Trucking associations are including diversity as a recruitment and retention strategy to help reduce the driver shortage.
Freight Hauling in the Old West
In Curly Neal's time, it was difficult for a Black man, let alone one that was also half Native American, to make a name for himself. Annie was also both races, and their families had equally endured the "Trail of Tears," brutal ethnic cleansing implemented by the government's Indian Removal Act, and exile from their land, being forced to seek out the expansive and unchartered West. But the couple were nothing if not entrepreneurial.
Curly established a successful business driving freight on a horse-drawn stagecoach in the late 1880s in a role that we might today call a "truck driver." She rode with a shotgun in hand to protect him and the freight, which in the early days of his enterprise was often gold bullion. Annie was a paradoxical character; beautiful and refined, yet she would outride and outshoot the infamous Buffalo Bill Cody on many occasions.
In the days of the Old West, Curly was known as a freight hauler, and he soon became known as the most prominent freight hauler throughout the Tucson territory. He even set up his own stable (what would now be considered a "terminal" in trucking). In 1885, he won a contract with the U.S. Postal Service hauling mail and did so for forty-two years. He also secured contracts to haul ore, fuel, wood, and water from the mines to the mills.
Lucrative Shipping Creates Opportunity
The couple's venture became so successful that they found themselves being one of the wealthiest self-made families in the Tucson area. But around this time, Annie's beloved mother passed away, and she became depressed. Curly devised a plan to coax her out of her depression, and in 1895, he built a $90,000 ($2.8 million today) luxury resort in Oracle, Arizona, called the Mountain View Hotel.
Curly knew that his personable wife wouldn't be able to pass up the opportunity to play hostess and the hotel soon began attracting the rich and famous from across the U.S. and abroad. Their clientele included ambassadors, Russian princes, Italian countesses, and famous novelists. Annie was the center of high society, hosting holiday gatherings and planning events for the wealthiest of patrons. But she also frequently opened the hotel up to the community, which had come to feel more like family.
All Good Things Must End
But the good times didn't last. Historians believe racism and jealousy had a leading hand in the growing ostracization of Annie and Curly within the community, particularly due to the influx of outsiders sowing seeds of distrust. Hotel competitors also brought frivolous lawsuits against Curly, which he stubbornly refused to simply pay the required fine. Instead, losing substantial amounts of money to fight the injustices.
While Annie is still known for bringing high society to her corner of the frontier and her many charitable contributions, the elite rarely recognized her social standing. The Neals received solicitations for donations, but the invitations to social activities waned, which negatively impacted patronage at the hotel.
In 1936, a car rolled on top of Curly, killing him. At the same time, Annie sold the Mountain View Hotel, which was already falling into disrepair. Annie lived until 1950 but unfortunately never regained her social standing. The Mountain View Hotel remains, but only as a shell of its former glory. A church was added in the 1950s where a few parishioners still worship, but the rest of the building is unsound and unused.
Moving Forward
In 2022, there is a reason for optimism regarding diversity in trucking. With widespread and affordable training programs, online communities and resources, and mentoring opportunities, the trucking industry is working to be more inclusive. There are more and more examples of African American and family-owned trucking companies garnering attention. Stories like Jalen Uboh, the youngest Black fleet owner at only 23-years old, and the all-Black-owned female freight shipping trucking company, Durham Transports Express, LLC, are not only making headlines but also making headway in the trucking industry.
Fleet executives are being intentional about their diversity and inclusion efforts, and industry organizations like the Women in Trucking, through their Diversity & Inclusion Index, are attempting to identify what is and isn't working to diversify the North American trucking industry.
There is no doubt that there is substantial room for growth, but the trucking industry, much like Curly and Annie Neal, has never shied away from a challenge. We believe that we can continue to work together as an industry to foster diversity and inclusion awareness and initiatives as well as combat the driver shortage.
This video from Arizona Public Broadcasting tells the story of Annie and Curly Neal: