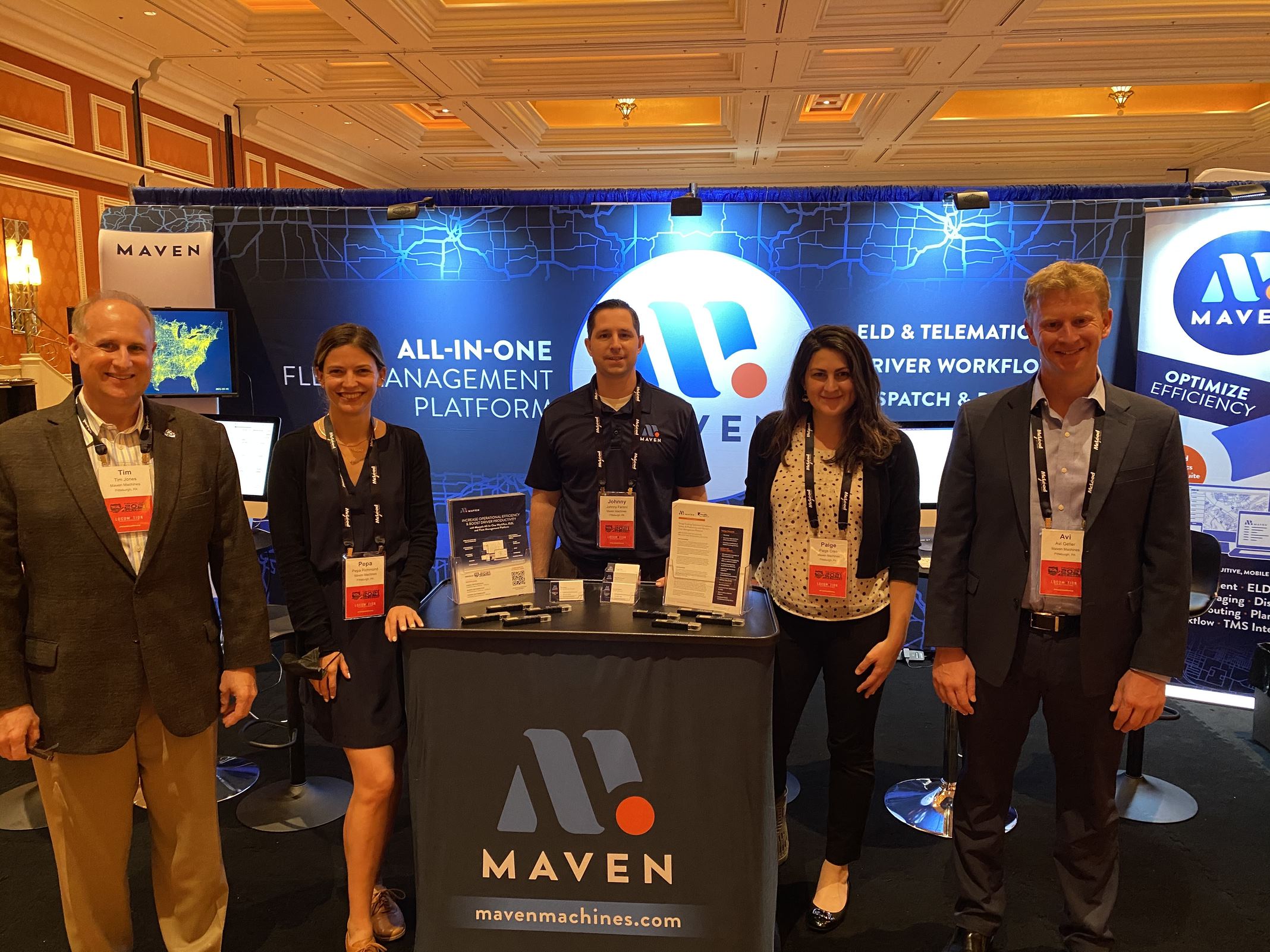 Maven Hits the Road in Q1 2022: Upcoming Trucking Events
2022 will be a busy year for trade shows, and Maven is excited to be attending several trucking industry events where we are also serving as a sponsor, host, or exhibitor.
This month we participated in CES 2022 as a partner of Samsung SDS America, and we will be attending the California Trucking Association Annual Membership Conference today (January 19th) through January 22nd and The Traffic Club of Philadelphia's 113th Annual Dinner on January 27, 2022.
Maven will be a Gold Level sponsor for the SMC3 Jump Start 22 Conference January 24-26, 2022 in Atlanta, GA, where we look forward to working more closely with leading LTL fleets and industry partners. You can also grab some Maven "swag" while you're there!
Maven CEO, Avi Geller, will be leading a Breakout Session "Tech Talk" at the Pittsburgh Technology Council's 2022 Beyond Big Data: AI/Machine Learning Summit on February 3, 2022. He will be showcasing how technology adoption and digital transformation in trucking are positively influencing supply chain challenges.
Additionally, we will be hosting a webinar on Thursday, February 10th at 11 a.m. ET (10 a.m. CT) about In-Cab Mobility & the Driver Experience with the Iowa Motor Truck Association (IMTA). Maven COO Rachel Firestone will discuss key points in evaluating in-cab mobility and technology solutions in 2022 and beyond, including:
The 5 Ps of In-Cab Technology: People, Processes, Parts, Planning, and Partnerships
Connectivity and the 3G Sunset
How in-cab technology can increase productivity
A truck driver's experience, needs, and preferences
Future-proofing your decisions
Those interested in attending the IMTA webinar can register by clicking here.
We're ending Q1 trade show season on a high note: Maven will be a key sponsor and featured exhibitor at the Truckload Carriers Association (TCA) Truckload 2022 on March 19-22 in Las Vegas, NV. We're excited to sponsor an evening reception and college basketball "TCA Tip-Off" watch party on Sunday, March 20, 2022, from 3:45 p.m. to 7 p.m.!
Keep an eye out for more Maven trade show participation and other events in Q2 and beyond in 2022. This spring, we're already geared up to exhibit at the National Private Truck Council (NPTC) 2022 Annual Education Management Conference and Exhibition on April 10-12, 2022 in Cincinnati, OH, and we're looking forward to more trucking and technology events throughout the year!
Visit our Events page for details.