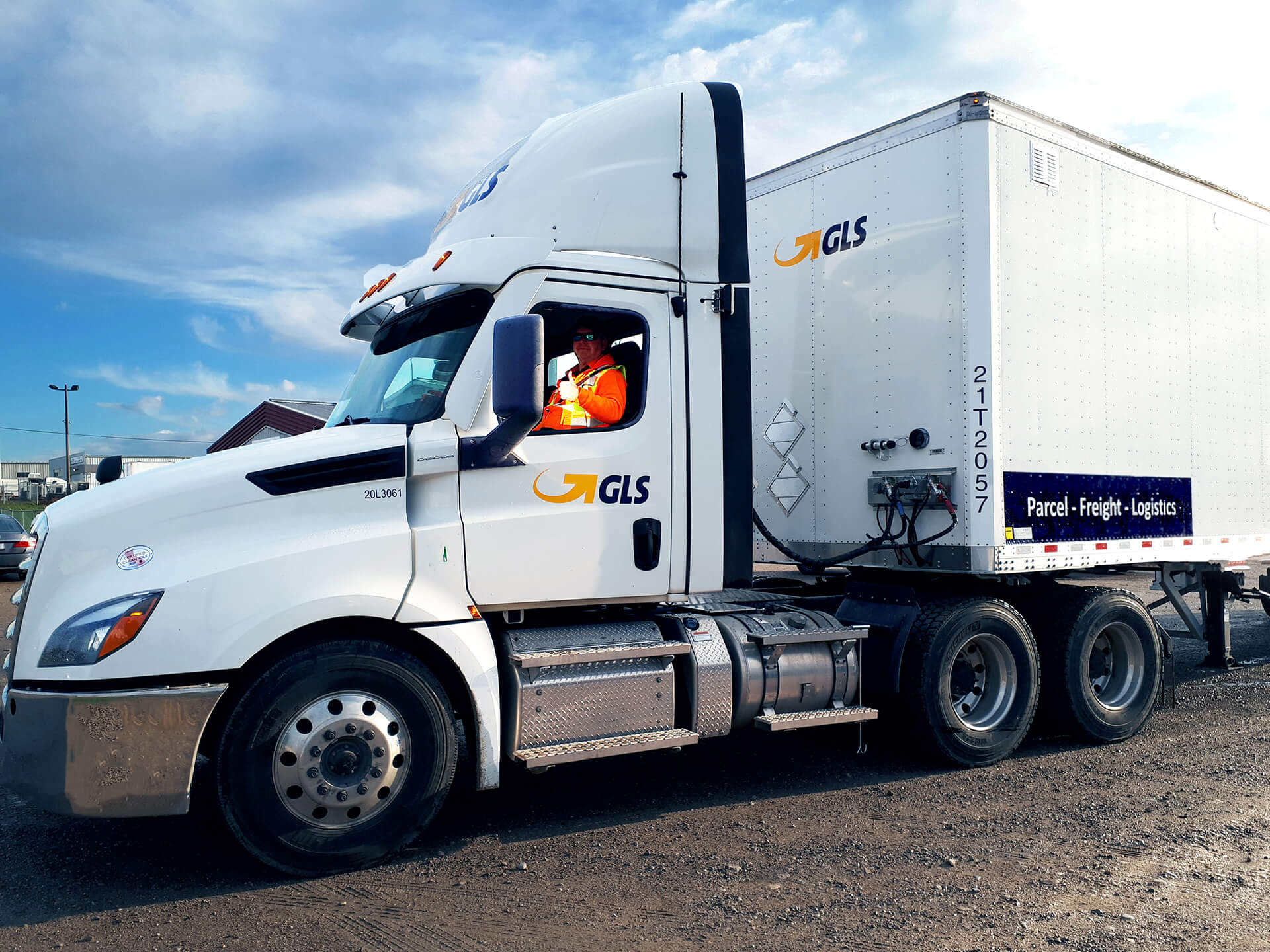 GLS Canada Optimizes Efficiency with Maven
Partnering with Maven has been the right solution for us at GLS Canada. Results were immediate, support has been fantastic, and the system is simple to use. Our operators talk about the great support and the way that Maven listened to their suggestions and responded quickly. They rave about the ease of use and how much time it saves them!

Rick Barnes, President, GLS Canada
---
GLS Logistics Systems Canada Ltd. (GLS Canada) is a leading North American logistics company. Throughout 25 terminals, its fleet of 1,000 tractors and trailers fulfills more than 80,000 shipments a day and transports over 1 million tons of freight a year. Maven is the essential fleet management platform for transportation operations, empowering companies to improve efficiency, enhance safety, and increase profit margins with its various products. GLS Canada's decision to deploy Maven Dispatch led to a variety of successes, including a 50% reduction in planning time.
Maven Dispatch is a cloud-based platform and mobile app software system that provides automated and efficient workflows, real-time and actionable reporting and communication features, and dispatch management tools to improve operational efficiency and increase profitability for transportation operations.
GLS Canada partnered with the experts at Maven to address the challenges involved with planning LTL routes efficiently. The daily process of planning routes sometimes took over two hours and involved over 350 pieces of paper and at least three manual processes. The excess time spent on planning left little time for route optimization. Communication between drivers, as well as document processing, also saw room for improvement.
GLS Canada soon realized the need to increase operational efficiency to continue to provide premium services to existing customers, gain a competitive edge in the LTL market, and grow throughout North America. To achieve these goals, GLS Canada partnered with Maven.
Solutions with Measurable Results
By streamlining dispatch and route planning into a singular system with Maven Dispatch's cloud-based software and mobile app, GLS Canada optimized efficiency with the following features and capabilities:
Provided real-time driver data, including a map that updates every 15 seconds with movements
Offered the ability for dispatchers and planning technicians to optimize routes, view them in a grid, and compare routes on the map
Workflow features for drivers in the mobile app
Integration with GLS Canada's internal TMS system
Maven Dispatch's document imaging tool, allowing drivers to take photos of freight exceptions, BOLs, and vehicle issues or defects, with the ability to instantly send images to loading docks
The Maven Messaging feature, allowing mangers and dispatchers to send group messages to eliminate time wasted on sending individual messages
Bilingual environments to deploy French and English-speaking terminals across Canada
Remote and effective deployment enabled by virtual meeting technology, reducing onboarding time to just one week
24/7 expert customer support
GLS Canada has seen quick and measurable results, such as a 50% reduction in route planning time in terminals that employ Maven's solutions – a reduction from two hours to under one hour. Terminal managers enjoy increased visibility in terms of performance, along with more effective communication and improved productivity. Dispatchers can now create additional capacity in LTL loads and optimize routes.
LTL drivers have experienced optimized workflows, allowing them to stay on task, and have also utilized document imaging tools and real-time adjustments to their routes. GLS Canada can expedite time spent on loading docks and the number of shipments that drivers can pickup and deliver in a day with Maven Dispatch.
Moving into the Future
Maven and GLS look forward to their future as partners. With the ongoing integration of Maven's solutions in additional GLS Canada terminals, the beginning of integration with the Parcel division, and the onboarding of new drivers and dispatchers, a bright future lies ahead. Continued increases in efficiency for GLS Canada will further demonstrate why Maven is the essential operating system across the trucking and transportation industry.