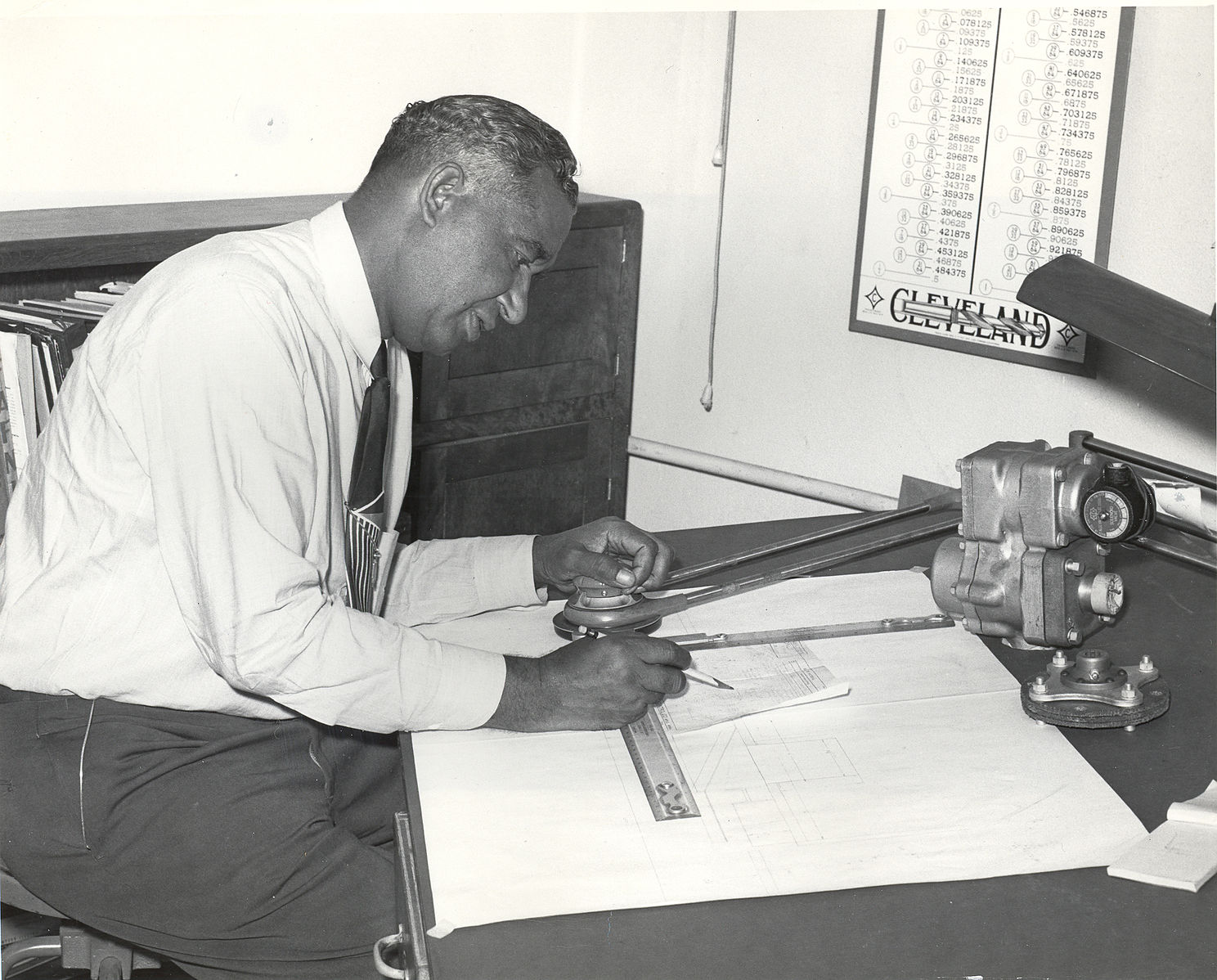 Celebrating Black History Month: Innovator & Engineer Frederick McKinley Jones
The world of transportation and trucking would be drastically different without the revolutionary contributions of Frederick McKinley Jones (1893-1961). February is Black History Month, and Frederick McKinley Jones' prolific career showcases some of the technological advancements achieved by black innovators and engineers throughout the course of history. And you may not know it yet, but your life has been directly impacted by Jones' inventions.
Beginnings & Engineering Background
Frederick McKinley Jones was born in Cincinnati, Ohio on May 17, 1893. After spending most of his formative youth being raised by a priest in Kentucky, at the age of 11, Jones returned to Cincinnati and worked a series of odd jobs, one of which was janitor at a garage where he learned about automobiles. Jones demonstrated a natural talent for repairing automobiles and was promptly promoted to foreman.
In 1912, Jones moved to Hallock, Minnesota and began work as a mechanic on a farm. Although he lacked more than a 6th grade formal education, he was an avid reader and learner. He read many books on mechanics, educating himself to the point where he earned an engineering license at the age of 20. After serving in World War I, where he also repaired army equipment, he returned to work on the farm and continued to educate himself, this time in the field of electronics.
When the town of Hallock built a new radio station, Jones was hired to construct the transmitter. He also built a device for combining sound with motion pictures. Taking notice of Jones' talent, businessman Joseph A. Numero hired him to develop technology that improved motion picture sound.
Refrigerated Trucking Innovation
In 1935, Jones invented the first automatic refrigeration system for long-haul trucks, making him known as the "father of portable refrigeration." Jones' refrigeration system consisted of roof-mounted cooling devices and eliminated the need for salt and ice to preserve food. Jones' invention also made it possible to carry food across long distances without spoilage. The units were later adopted by ships and railway cars. Today, in February 2021, the "reefer" (refrigerated trailer) sector in trucking is booming, as many foods and other essential goods are carried via refrigerated units.
After designing the portable refrigeration unit, Jones joined forces with Numero to establish the U.S. Thermo Control Company, which later became the Thermo King Corporation. The company proved to be invaluable in the second world war. The portable refrigeration unit made it possible to transport blood, medicine, and food so desperately needed by American troops. By 1949, U.S. Thermo Control was worth several million dollars.
Today, Thermo King is a leading manufacturer temperature of control systems for trucks, trailers, shipboard containers, and railway cars. Thermo King also manufactures HVAC systems for buses, rail applications, and temperature management systems for trucks.
Societal Contributions & Legacy
In 1944, Jones became the first black American to be elected to the American Society of Refrigeration Engineers. He was posthumously inducted into the Minnesota Inventors Hall of Fame, and in 1991, he was awarded the National Medal of Technology.
Jones developed over 60 patents in his lifetime. With contributions in various industries, including film, radio, medicine, and transportation, his legacy continues to positively impact the world today. Without his invention of the portable refrigeration unit, the frozen foods industry and large supermarkets would not be possible. Thanks to Jones' inventions, it is possible to distribute fresh produce, meat, flowers and other productions across the nation, regardless of the season.
We appreciate the contributions to engineering, innovation, transportation, and humanity made by Frederick McKinley Jones.
This video from Thermo King provides an overview of Jones' role as an inventor and his historical impact: