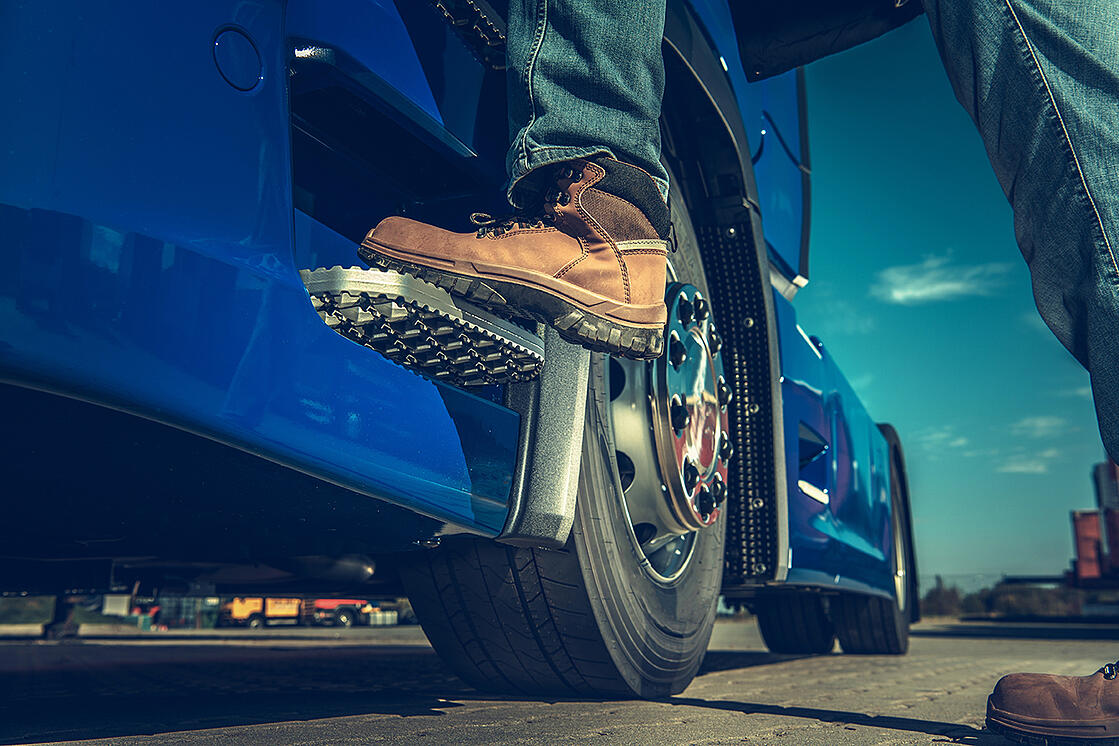 April 2022: Product Updates and Company News
With Tax Day behind us and warmer weather on the horizon, it's time to embrace that spring has finally arrived in full bloom. Maven's R&D team has been working diligently to enhance and update our product features to meet the unique needs of our customers and the trucking industry as a whole. Included in this month's newsletter is a preview of some of the most recent updates.
In addition to recent trade show travel, we have also been busy hiring for numerous positions to continue this vital product development work. If you know someone that may be a good fit, please send them to our Careers page.
Maven Product Updates & New Features
ELD Exempt Driver Update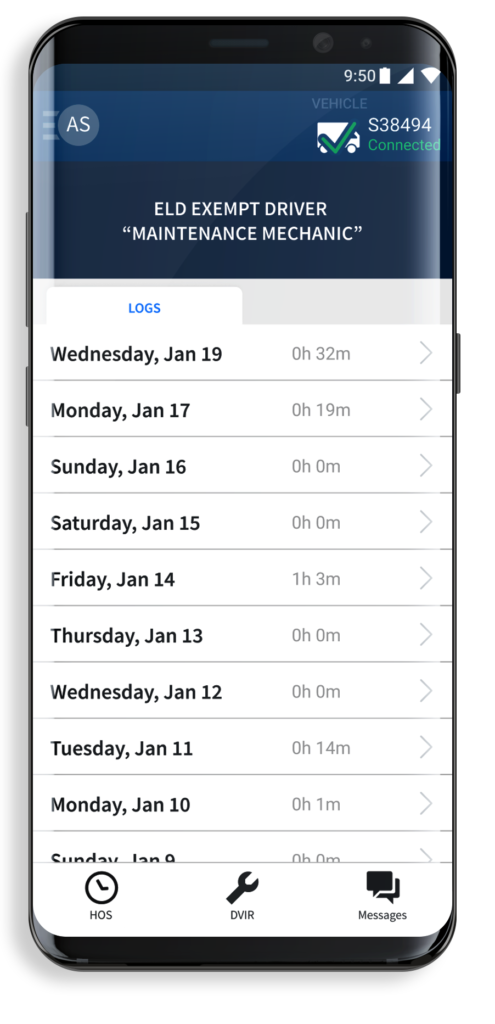 Introducing a new Maven Fleet feature…
The ELD Exempt Driver feature enables a fleet administrator to exempt a user that may drive the vehicle but does not fall under ELD regulations, such as certain drivers, driver trainers, or mechanics. The new feature simplifies the process for ELD log administrators to filter out and search exclusively for drivers that are required to follow the FMSCA ELD rule to more efficiently assign miles. When exempting a driver, the administrator can select the driver's time zone, whether the driver is exempt, and state why the driver is exempt. This new feature saves time and makes the process of assigning miles more efficient. This feature is currently enabled for all Maven customers as of 4/28/2022.
ELD Missing Form Data Prompt Feature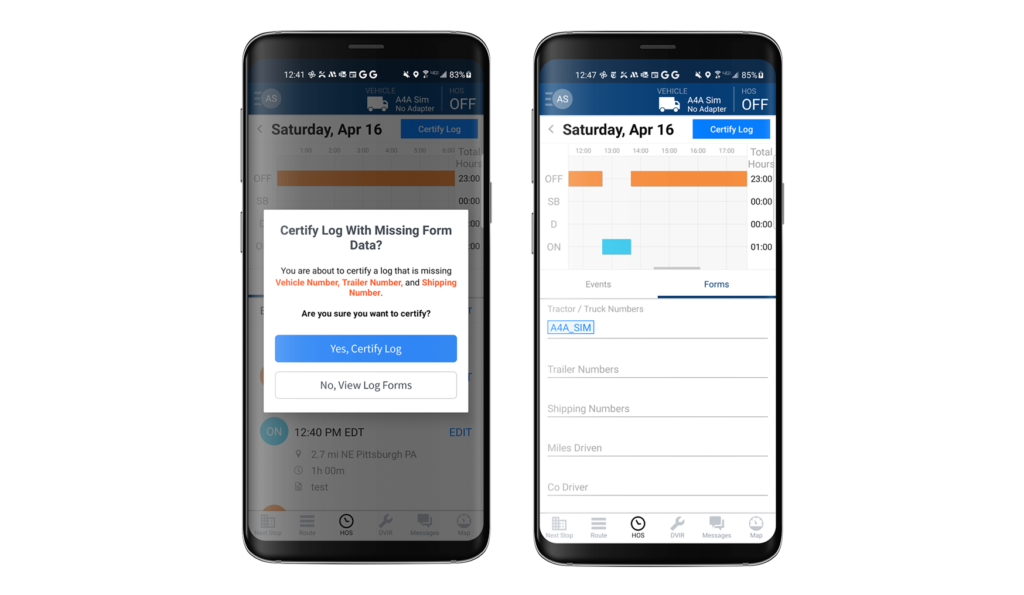 Another new Maven Fleet feature helps to better ensure compliance and avoid Hours of Service (HOS) violations that impact the fleet's CSA score and make it harder to secure insurance and keep customers satisfied. The new feature will now warn drivers when they are going to certify a log that it is missing important form data. This new feature serves as quality control but also helps keep drivers compliant with federal regulations. This feature will be automatically turned on and rolled out to all fleets over the next month.
Coming Soon: Prefilled Workflow Data on ELD Forms
Starting in May 2022, we will be automatically pulling data from a driver's assigned workflow and populating the required ELD equipment forms on the HOS log Forms tab in our mobile app. This will ensure that drivers stay compliant, while also minimizing the time that they spend inputting information on the mobile app, improving their productivity and keeping them focused on safe driving. At Maven, we are continually providing fleets with an improved, unified driver experience to keep drivers satisfied and to increase driver retention.
For More Maven Product Information…
Looking for more information on Maven's real-time, cloud-based product suite? Visit mavenmachines.com/solutions. For customer support questions related to product updates and new features, please contact support@mavenmachines.com or call 412-499-3877, Ext. 1.
NPTC Event Recap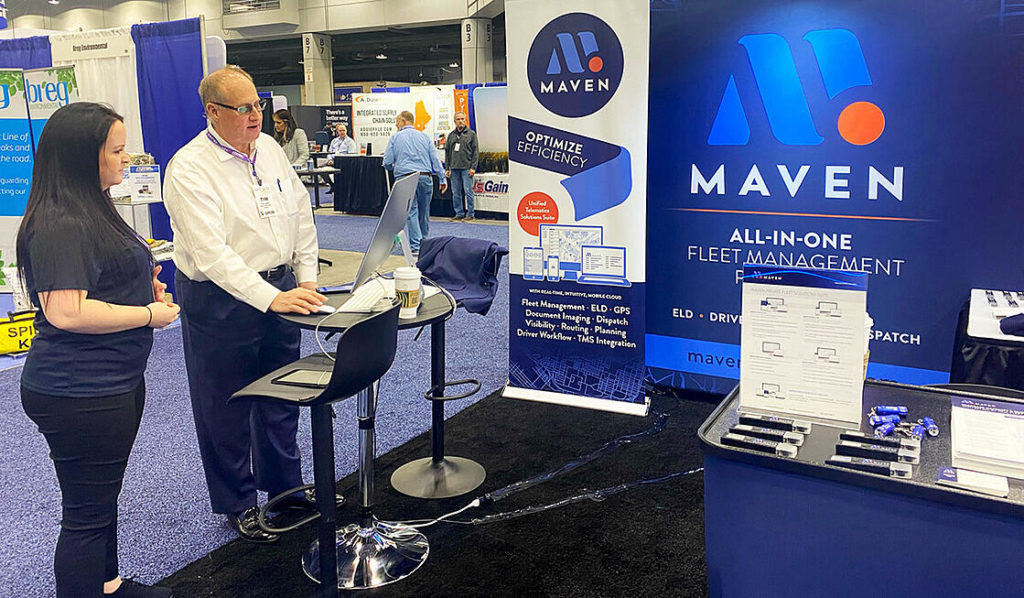 The Maven team enjoyed our time in Cincinnati, OH at the National Private Truck Council 2022 Annual Education Management Conference and Exhibition where we served as an exhibitor and were able to show off our all-in-one driver ELD and workflow mobile app and telematics, planning, route optimization, and fleet management software platform. Private trucking carriers can rely on Maven's solutions to help them optimize operations, allocate resources more effectively to reduce costs, and improve capacity and service to impact the bottom line.
Upcoming Q3 Events
Maven will be a Platinum Sponsor at the SMC³ Connections conference, a three-day supply chain event for carriers, shippers, logistics service providers, and technology providers to collaborate and network. Over 250 truckload and LTL carriers in the United States and Canada rely on Maven's comprehensive telematics and trucking operations software platform to increase efficiency, improve safety, and maximize profitability. We're looking forward to forging new connections and reconnecting with others. Keep an eye on our Events page for up-to-date information!
Maven Careers & Team Growth
At Maven, we seek out talented individuals who can add value to our team. Currently, we are primarily hiring for positions in engineering. Visit our Careers page for more details.