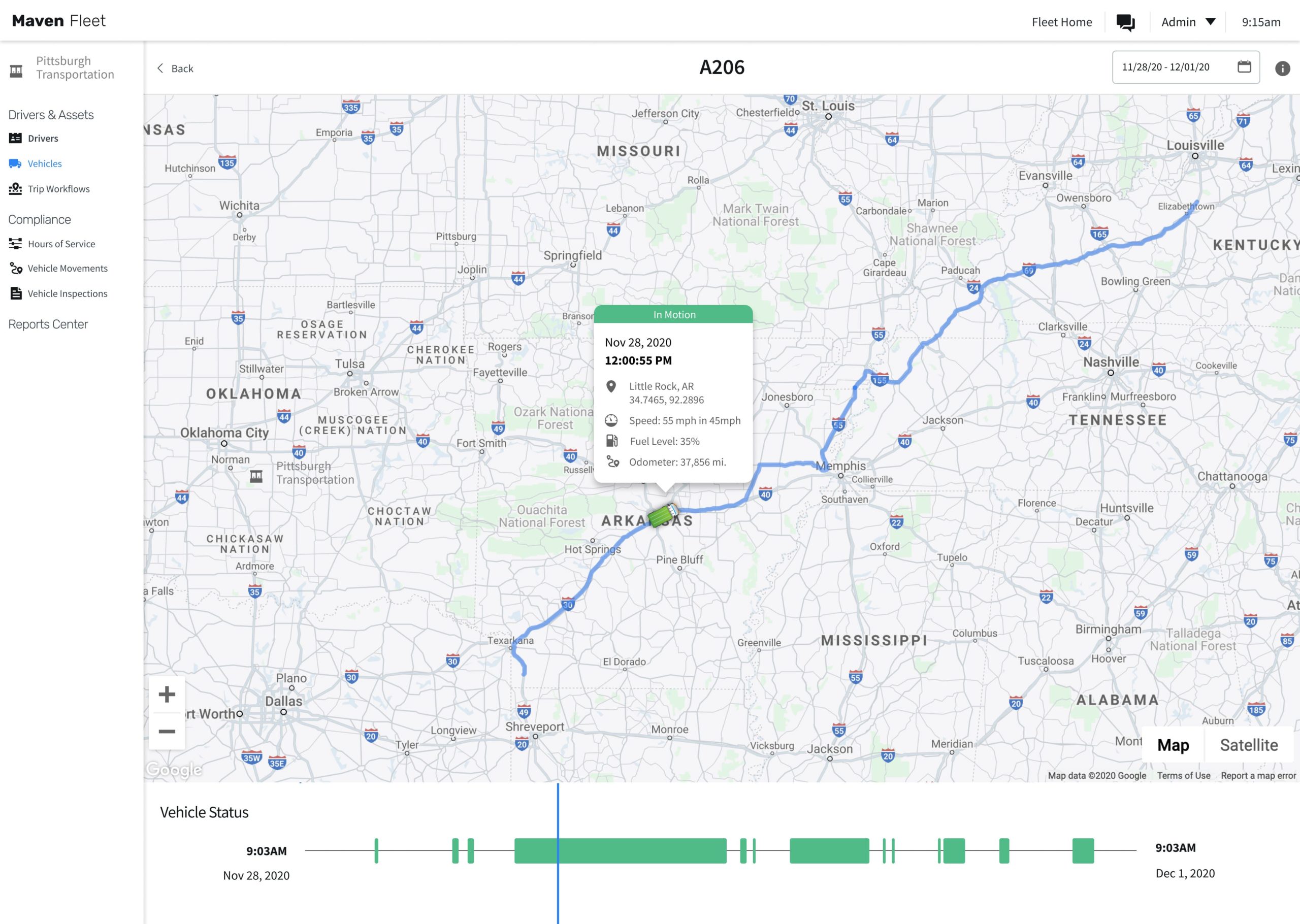 November 2020: Key Feature & Product Updates
Continual updates are part of Maven's commitment to keeping customers up-to-date and compliant. New features and updates ensure that Maven's products remain innovative and provide the optimal user experience. The following key features updates for November 2020 impact all fleets using Maven's solutions.
Maven Fleet
The Vehicle page has been upgraded to display present and historical location information for all vehicles in a fleet, based on data from the VDA (vehicle data adapter):

A list of all vehicles and their statuses can be sorted by group and terminal. Individual vehicles can be selected to display their history on the map.
Users can zoom in on the map to view any trip in detail.
Ongoing upgrades will be made to the Vehicle page as our experts continue to enhance its capabilities and ease of use.
A VDA Status page, accessible from the left Navigation Bar on the Fleet Administration page, will show the VDA number assigned to a vehicle and its last check-in. The information on the VDA Status page can also be downloaded from the portal in a .csv file.
Maven Mobile App & Portal
Mobile users that have updated to version 3.40.0 or later will see the new logo. The new logo has also been incorporated into Maven's portals and on the Google Play store. All users of the Maven mobile app should be notified of this change so that they use and update the correct app.
Maven users can expect more new features and updates in December 2020 as our experts continue to provide innovation and the best user experience.