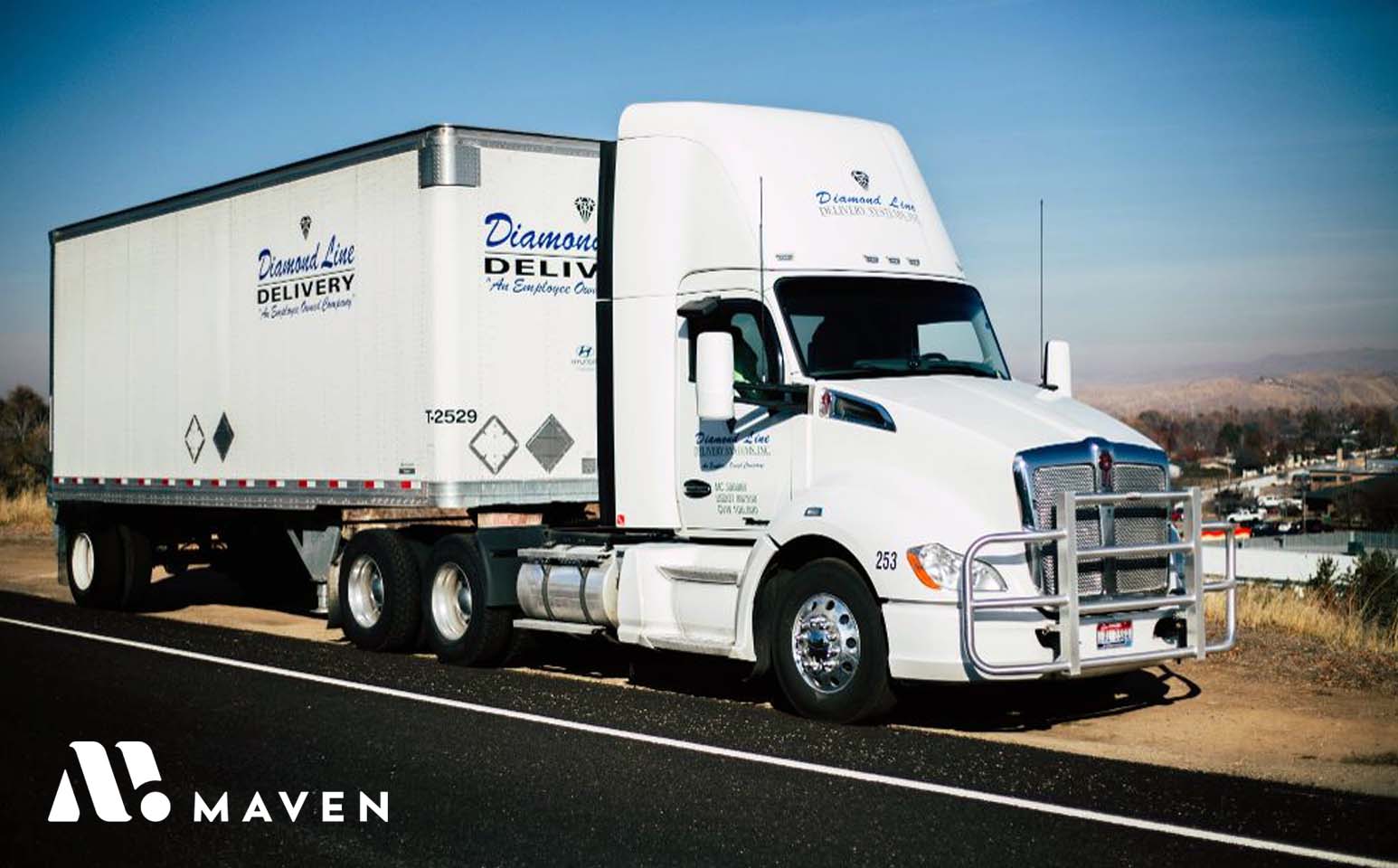 LTL Carrier Diamond Line Delivery Systems, Inc. Selects Maven Fleet Management Platform
Maven is pleased to announce that we will be providing LTL carrier, Diamond Line Delivery Systems, Inc., with Maven's all-in-one fleet management platform, including Maven Fleet, Dispatch, Inbound Planning, P&D Workflow, and ELD. The deployment of over Diamond Line Delivery 200 trucks is scheduled to begin in February 2022.
Diamond Line Delivery is an LTL carrier with 13 terminals in Idaho, Utah, Oregon, and Washington. Known as a destination end carrier, they distribute freight to over 300 communities by offering overnight service to and from all major cities in the Pacific Northwest. Started in 2001 by Calvin and Myrna Fillmore, Diamond Line Delivery is a 100% employee-owned company.
With Maven's powerful enterprise software platform and mobile app, Diamond Line Delivery will be able to leverage real-time fleet management tools, dashboards, and reporting to optimize day-to-day operations, ultimately increasing profitability. Maven's solutions are the #trucking industry's most comprehensive and easy to use, and Diamond Line Delivery is eager to move forward with a unified cloud-based platform that increases productivity and satisfaction for drivers, dispatchers, planners, and managers.
Maven's platform uses machine learning to automate communications and improve workflows, tracking and reporting, ETA notifications, billing functions, pickup and deliveries, and capacity and route planning. By saving time and managing more efficient fleets, companies like Diamond Line Delivery can optimize operations, workflow, and earnings.
Avi Geller started Maven in 2014 to reshape the future of trucking and transportation and fundamentally change how freight moves. Maven will continue to pioneer revolutionary new technology, accelerating its rapid growth as a trucking industry leader with customers like Diamond Line Delivery.
At Maven, we are looking forward to continuing to increase operational efficiency in the LTL trucking industry, while also building upon our long-term partnership with Diamond Line Delivery!